Hollywood is delighted that it doesn't have to be nice to Angelina Jolie any more.
'That crazy bitch. That homewrecker. That smug do-gooder. That intercontinental adopter. Thank God that nice Brad Pitt has finally divorced her', they're saying, 'and now we can go back to treating her like the wild weirdo she is.'
It's the narrative that's accompanying Angelina Jolie's "return to the spotlight" this week. Since announcing her split from Pitt last September sightings of Jolie have been rare, but on Saturday, she was back, in typical Angelina style.
She didn't offer up a photo opportunity at some A-listy It Restaurant. She wasn't launching a perfume at Barney's. Nope, Jolie and all of her six children were front and centre at a movie premiere in Cambodia. It was for the new Netflix film that she has directed and produced. About genocide. It's in Khmer, not English. It's called First They Killed My Father, and is based on the memoir of a former Cambodia refugee, Loung Ung.
That sound you can hear is Hollywood eye-rolling.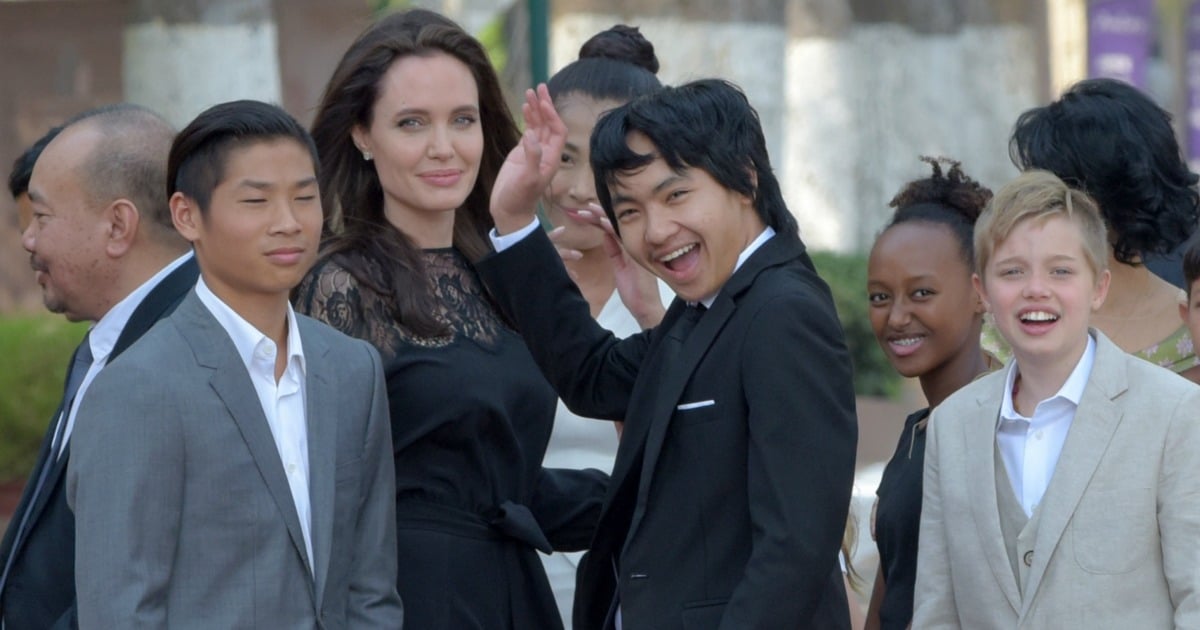 A scathing piece in the New York Post (and on News.com.au here in Australia) summed it up: "They tolerated her only because of him."
The article backs the theory that Hollywood is firmly Team Brad.
In Tinsel Town, as in life, when your friends break up, you have to take sides. Which side has been picked was on clear display when Pitt popped up at the end of the Golden Globes, looked suspiciously gloriously ageless and received a standing ovation for standing still for a few minutes. "Oh," the crowd seemed to be saying. "He's been through such a hard time with that woman. Bless his heart. We're with you, Brad!"
After all, that bitch of a wife was trying to get a child-abuse charge to stick (they settled, Pitt is reportedly now allowed to see their six children on supervised visits with a therapist present). She was trying to demonise him. She blindsided him with lawyer games. She was wielding the power of bad publicity over his golden head.