Angelia Jolie has filed for divorce from her husband Brad Pitt after 2 years of marriage, and a 12 year relationship.
The news was broken by TMZ, who report the split was due to "conflict over the kids, substance abuse and anger."
Court documents have revealed the actress has filed for sole physical custody of their children, CNN reports.
Sources say Jolie is concerned that Pitt is unfit to parent their six children Maddox Jolie-Pitt, 15, Pax Jolie-Pitt, 12, Zahara Jolie-Pitt, 11, Shiloh Jolie-Pitt, 10, and twins Knox Jolie-Pitt and Vivienne Jolie-Pitt, 8.
According to the court documents, the pair separated on September 15, two years and one month after they married in August 2014.
Jolie is reportedly asking the court to grant Pitt only visitation of their kids.
"Angelina will always do what's in the best interest to protect her children," Geyer Kosinski, Jolie's manager, told E! News in statement Tuesday.
She is also asking to keep "miscellaneous jewellery and other personal effects" as well as any earnings from after the date of their separation, with other separate assets to be determined later.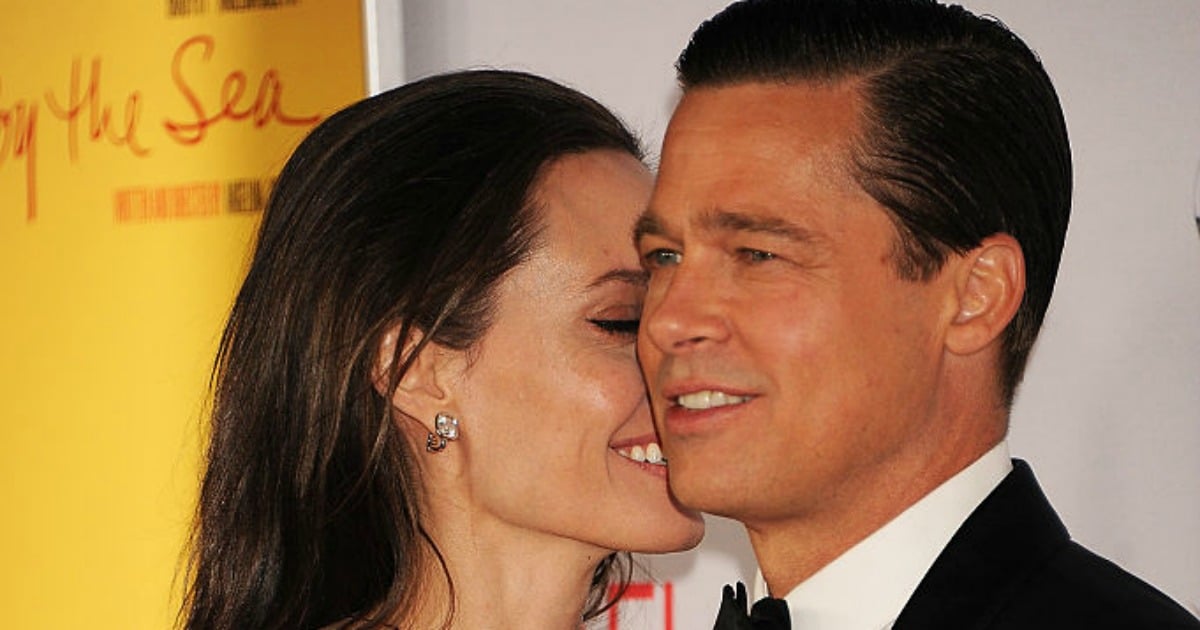 Jolie's entertainment lawyer Robert Offer told Reuters she made the decision "for the health of the family."
He said that Jolie "will not be commenting, and asks that the family be given its privacy at this time."
Brad Pitt, in a statement, told People, "I am very saddened by this but what matters most now is the well-being of our kids."
He asked for privacy.
"I kindly ask the press to give them the space they deserve during this challenging time," Pitt said.
TMZ reported that Jolie filed papers on Monday, citing irreconcilable differences as the reason for the split.
A source reportedly close to the couple said Jolie, 41, made the decision to file because of the way "Brad was parenting the children," claims TMZ, saying that Jolie "was extremely upset with his methods."
TMZ has also reported that rumours Brad Pitt had an affair with Marion Cotillard on the set of their movie "Allied" are being blasted by friends as "untrue".
Listen: Mamamia Out Loud dissects the breakup. Post continues below.

The actors were last seen in public together in mid-July for twins, Knox and Vivienne's birthday when they took them out for breakfast.
This was the third marriage for Jolie, who was previously wed to Jonny Lee Miller and Billy Bob Thornton.
It was the second for Pitt, who was previously wed to Jennifer Aniston.
The couple met on the set of the 2005 movie "Mr. & Mrs. Smith".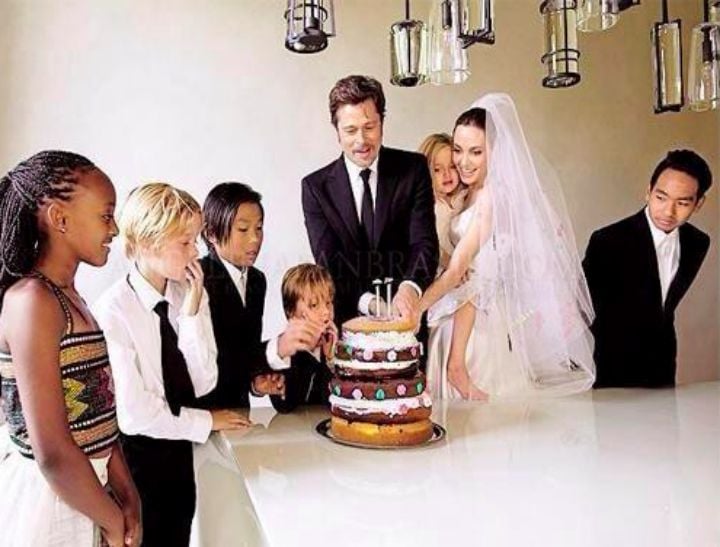 In January 2005, Pitt and Aniston announced they were splitting and Aniston filed for divorce a few months later.
The couple had two adopted children together, Maddox and Zahara, when they announced that she and Pitt were expecting a baby. Their daughter Shiloh was born in May 2006 and son Pax was adopted from Vietnam in March 2007. In 2008, Jolie gave birth to twins Vivienne and Knox.
The couple announced their engagement in 2012 and they were married in 2014 in a small, private ceremony in a chapel at Château Miraval in the village of Correns.
Rumours of a split have been circulating since 2010, when they successfully sued the News of the World after false allegations that they were separating.
In 2015 they wrote and directed a film "By the Sea"about a couple in a troubled marriage.
Jolie said at the time the characters' relationship was far from hers and Pitt's.
"I'm counting on the audience to know that if it was close to us at all we could never make this film," Jolie said. "It's because we are actually very, very stable and these aren't our issues."
Scroll through for more photos of the glamorous couple.
Brad Pitt and Angelina Jolie over the years.