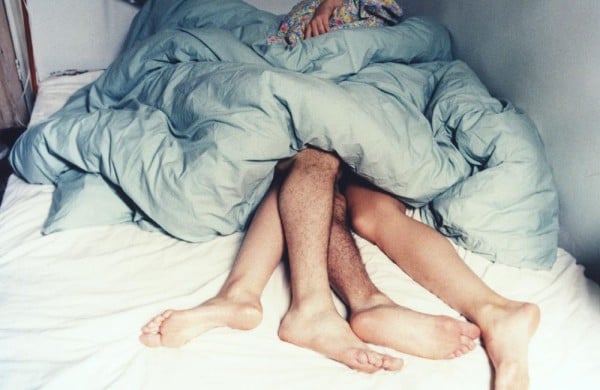 Sorry. Very very sorry.
He's been one of the most watched bachelors in Australia since his split with Megan Gale in 2010. But now funny-man Andy Lee has a new lady by his side.
Stepping out hand-in-hand on Tuesday, the 33-year-old 2DayFM presenter looked incredibly comfortable with new girlfriend Rebecca Harding. And, just in case you were wondering, the flawless 24-year-old is also a model.
The pair were snapped snuggling in the stands at Melbourne Park while enjoying a spot of Australian Open fever.
But, as Nick Kyrgios and Andy Murray battled it out on the court below, it's clear that all eyes were on the smitten couple.
Rebecca, a 24-year-old Communications Masters student, is 15 years Megan Gale's junior. Sources also report that the Melbourne-local completed her undergraduate degree in PR and works as a model.