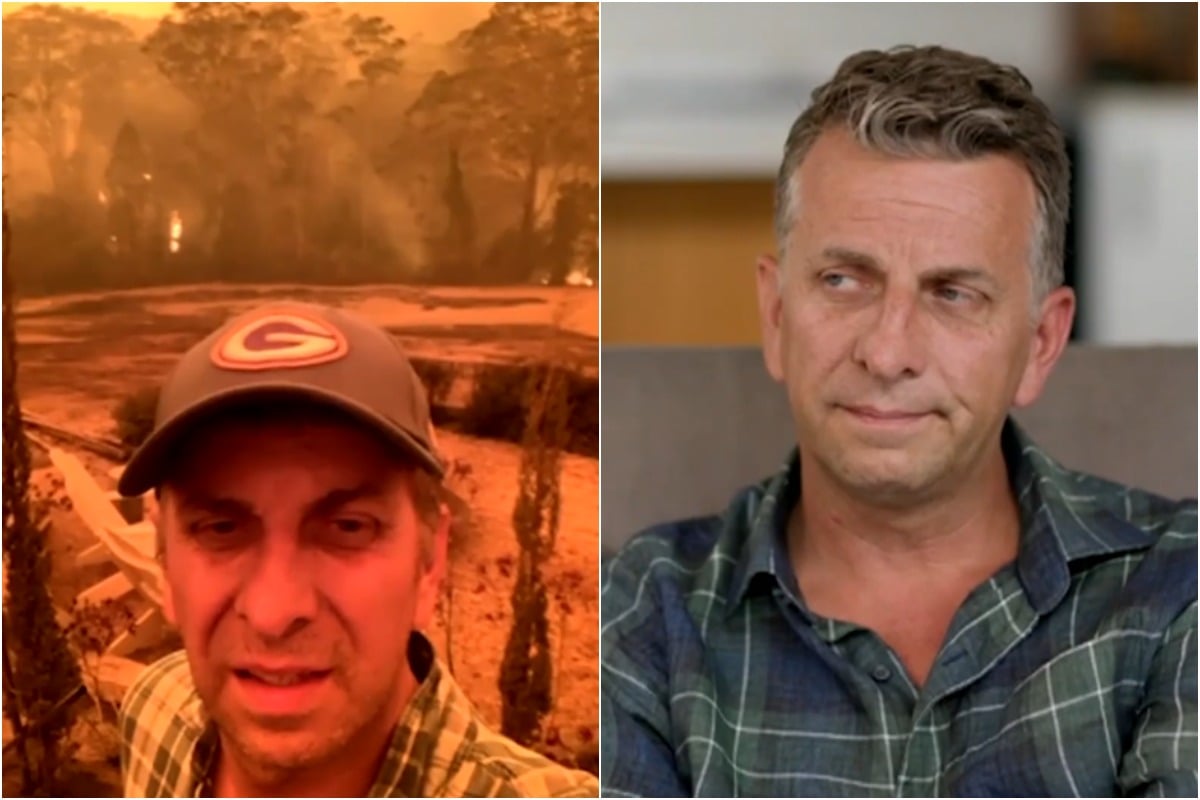 Liberal MP Andrew Constance lives in the Bega valley on the New South Wales South Coast with his wife Jen and her two kids.
On New Year's Eve, the Clyde Mountain fire burnt right up to the front verandah of their home.
Their house was spared, but 900 properties in the area were lost.
In the months since, Constance – who is now seeing a counsellor to cope – has been left shattered, as he tries to help rebuild his community in the wake of widespread devastation.
WATCH: Andrew Constance on The Project. Post continues after video. 
While his family drove to safety on December 31, Constance stayed back to defend the house, only leaving when he realised "I'm going to melt here" as the firestorm became too ferocious.
The NSW Minister for Transport and Roads revealed in an interview with The Project on Sunday night, he "broke the road rules" getting out of there and buckled down in tears when he was reunited with his wife Jen at the local surf club.
Constance thought he was going to die that day. When the rain started just a few weeks ago, it was all put into perspective when Jen's 10-year-old turned to them and asked: "Now that it's raining, are we safe?"
Will, along with many children in the area have been left anxious and stressed since the fires tore through, dealing with trauma that Constance says they'll "have forever".
The experience has been transformative for Constance – not just in his personal life, but his professional life too.