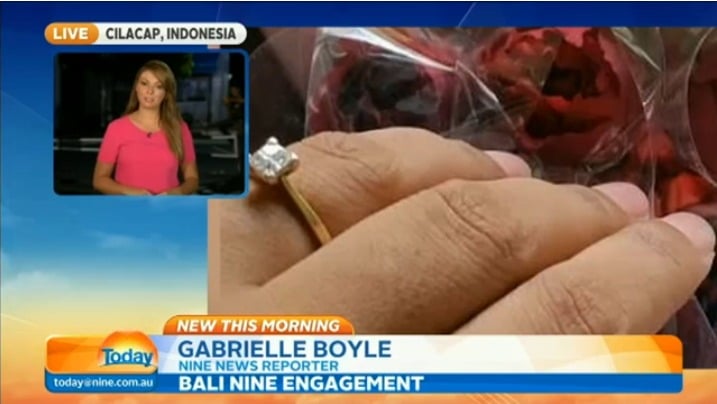 As Bali Nine member Andrew Chan waits in limbo desperately holding onto the hope that a last minute appeal may be successful there is finally some good news to report about him.
From the darkness of death row comes some happy news with reports that Andrew Chan has proposed to his girlfriend Febyanti, and she has accepted.
News Limited reports that 31-year old Chan proposed to Feby, as she is known, in February just after his plea for clemency was rejected by Indonesian President Joko Widodo.
"Andrew is one of the strongest, kindest people I have ever met," Feby said
Related content: Who is Andrew Chan's girlfriend?
"I have never seen him as just a prisoner or someone who is on death row."
The couple met two years ago through mutual friends – Feby, like Chan, is an Indonesian Pastor. She had been visiting the jail to help the prisoners.
Chan's religious studies supervisor Christie Buckingham told The Sydney Morning Herald that their relationship bloomed over the past year.
Feby has reportedly visited the prison almost daily in the past few months.