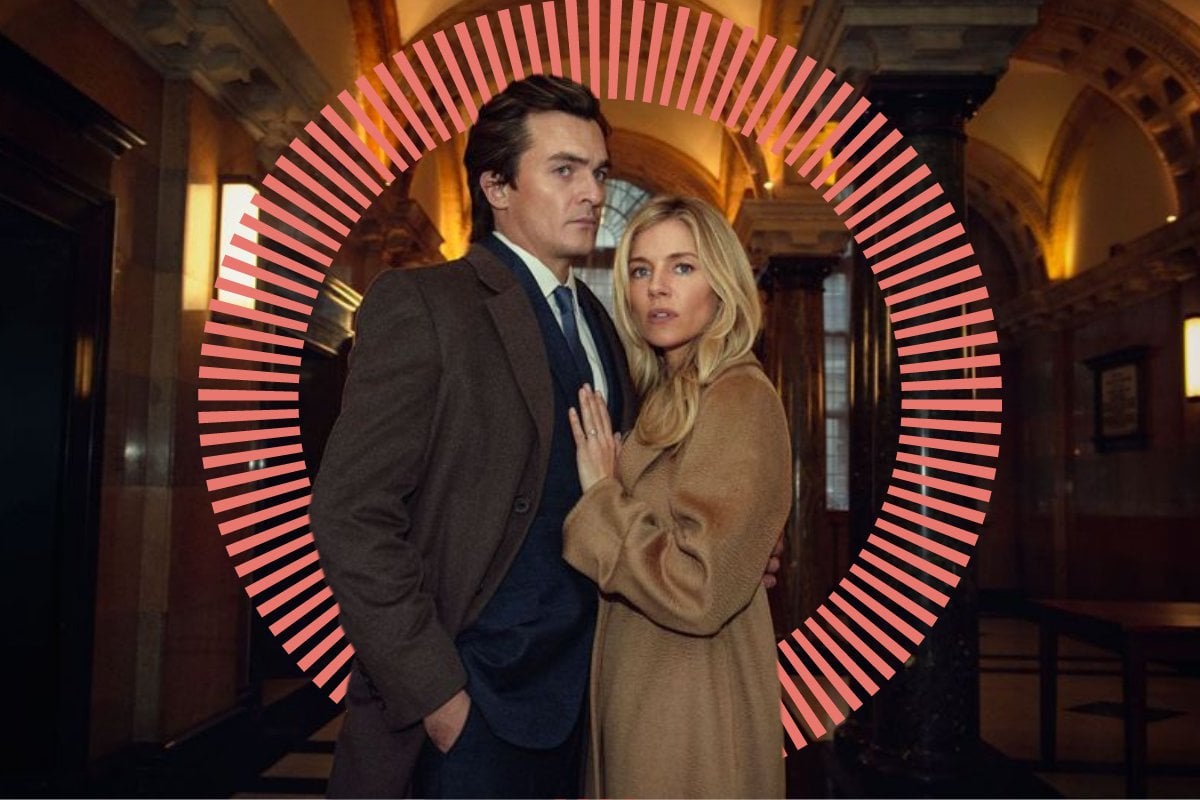 Content warning: This article and series deals with sexual assault and may be triggering for some readers.
At the end of the first episode of Anatomy of a Scandal, Rupert Friend's character James is literally blown backwards by the force of his own shock after he is accused of rape. 
While it's a shock to James and his wife Sophie (Sienna Miller), it's not a shock to those of us playing along at home who have watched this story play out many times before. 
You see, it's no longer surprising to us that a man in a position of power (James is a prominent British MP) would use that power to take advantage of someone working under him. 
That a man would casually rape a woman and wholeheartedly believe that he will get away with it. 
Because it's happened so, so many times before. 
That's what makes Anatomy of a Scandal such a compelling watch. It's both a 'dirty little thriller' that you'll rip through in an afternoon, and a study of a marriage which asks the question: can we truly ever know what the people we love are capable of? 
Watch the trailer for Netflix's Anatomy of a Scandal. Post continues below.
Below I unpack what Anatomy of a Scandal is about and give my verdict on whether you should watch it: 
What is Anatomy of a Scandal about?
Anatomy of a Scandal is based on Sarah Vaughan's bestselling book of the same name. 
Created by TV royalty David E. Kelley (Big Little Lies and The Undoing) and Melissa James Gibson (House of Cards), the series follows the story of British MP James Whitehouse (Rupert Friend) and his university girlfriend turned wife Sophie (Sienna Miller). 
When news breaks that James has been having an affair with his much younger aide Olivia Lytton (Naomi Scott), Sophie vows to stand by him, allowing him "one little mistake".