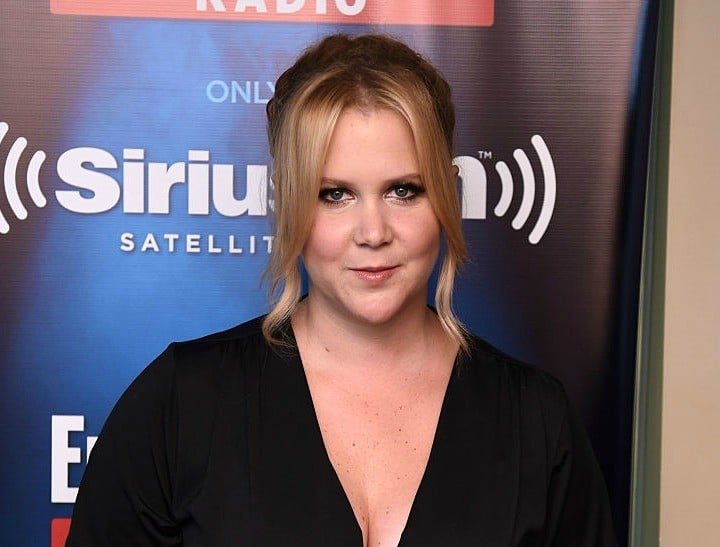 "There's no need to pit women against each other."
This week the 2015 Women's Media Awards were held in New York City and it was the perfect opportunity for Amy Schumer to deliver a powerful speech about women, magazines, and film.
Her speech, which is equal parts funny and brilliant, has an important message for every woman. Do your mind and soul a favour and read it below.
 

"I just started getting famous. Do you know me? I'm super-famous. So I've been getting photographed. The first picture they took of me, I think they thought I looked like the devil. And then I started reading these magazines, and they're like, 'Who wore it better?' In one of them, I was next to Caitlyn Jenner and Kris Jenner. And then me and Fergie. And I wish, God, I wish this wasn't so negative. I wish these magazines weren't pitting women against each other.

I have a real love-hate relationship with women's magazines. These photos are not important, and it's images that we see every day. There's no need to pit women against each other. But then they'll start campaigns, such as 'Ask Her More' on the red carpet. Like, ask more than who made her dress. And then I got flak for a slogan I came up with: 'Ask Him Less'.
Watch Amy Schumer discuss women's magazines in her stand up show below (post continues after video).
I just got in a lot of trouble for saying on Saturday Night Live that we should be setting greater examples for young women right now, because the biggest role models we have right now are the Kardashians. I said it's not that positive for girls to see an entire family of women take their faces they were born with and say: 'Suggestion'. And I stand by that. People we see the most, that gets in our mind.

We see Khloé, she just lost all of that weight, and then I felt she kind of sold out. Her Instagram used to be her always having fun, and now it's her pulling a Mac truck, pulling a house. I'm having fun! I'm just like, everybody's looking at these women; slow down and eat a bagel with your friend.