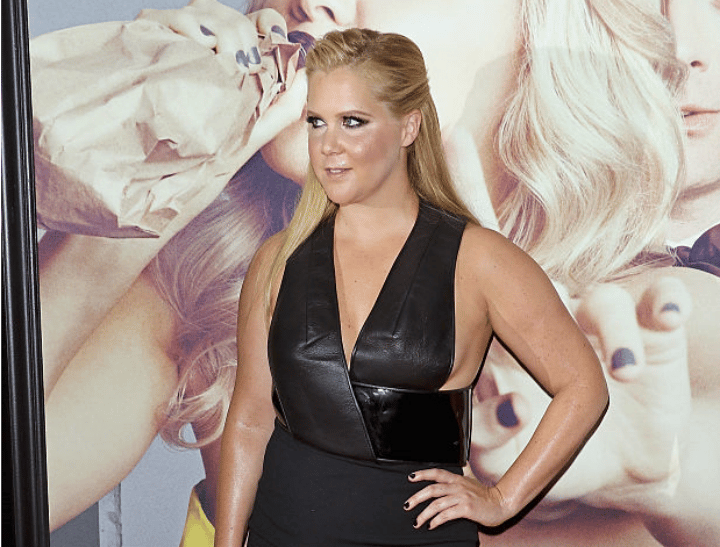 "There's no need to pit women against each other."
This week the 2015 Women's Media Awards were held in New York City and it was the perfect opportunity for Amy Schumer to deliver a powerful speech about women, magazines, and film.
Her speech, which is equal parts funny and brilliant, has an important message for every woman. Do your mind and soul a favour and read it below.
 

"I just started getting famous. Do you know me? I'm super-famous. So I've been getting photographed. The first picture they took of me, I think they thought I looked like the devil. And then I started reading these magazines, and they're like, 'Who wore it better?' In one of them, I was next to Caitlyn Jenner and Kris Jenner. And then me and Fergie. And I wish, God, I wish this wasn't so negative. I wish these magazines weren't pitting women against each other.

I have a real love-hate relationship with women's magazines. These photos are not important, and it's images that we see every day. There's no need to pit women against each other. But then they'll start campaigns, such as 'Ask Her More' on the red carpet. Like, ask more than who made her dress. And then I got flak for a slogan I came up with: 'Ask Him Less'.
Watch Amy Schumer discuss women's magazines in her stand up show below (post continues after video).
I just got in a lot of trouble for saying on Saturday Night Live that we should be setting greater examples for young women right now, because the biggest role models we have right now are the Kardashians. I said it's not that positive for girls to see an entire family of women take their faces they were born with and say: 'Suggestion'. And I stand by that. People we see the most, that gets in our mind.

We see Khloé, she just lost all of that weight, and then I felt she kind of sold out. Her Instagram used to be her always having fun, and now it's her pulling a Mac truck, pulling a house. I'm having fun! I'm just like, everybody's looking at these women; slow down and eat a bagel with your friend.
These places who are supposed to be covering women, a magazine, I won't say the name of it, Women's Health, they have articles like 'How to Trick Your Stomach Into Thinking You Like That Weight' or 'Why Does My Vagina Smell Like a Christmas Ornament?' Huh? Sally Field is here, so fuck you guys. Diane Lane, Gloooooooria Steinem. Women's media is powerful, and we need more women. The WMC is guiding a generation of women into being media leaders. It's about helping girls figure out how to become more confident in who they are so they can tell their own stories.

This girl who played me as a child in my movie Trainwreck, thank you for your consideration, she's 9 years old and her name is Devin [Fabry]. She gave me a card at the premiere. It said, "Amy, I overheard my agent tell my mom that I won't get a lot of work because my cheeks are too big, and I was sad. But then I got to make a movie with you, and I felt really grateful about my cheeks." I was like, WHAT THE FUCK DOES THAT MEAN, DEVIN? No, of course not. I was like, You're going to work forever. You don't have to be cookie-cutter, you're talented and beautiful.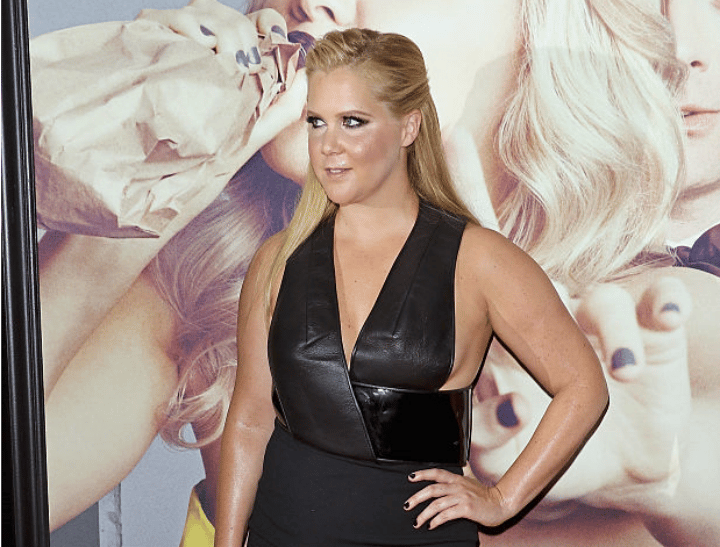 In 2014, over 85 percent of directors, producers, writers, and editors were men — the most profitable parts of the media. I hope next year we're up here celebrating a huge jump. Fifty-fifty. We got that in us. I'm a big believer. If you're thinking, Maybe I shouldn't direct this, men don't like to hear a woman's voice, just say fuck it, try it, do it. Nobody told me I couldn't do something, I just did it. I really do think it's good to lead by example. My show is the only show in the last decade that has more female writers than male writers.

Another thing: Hillary Clinton, when I told her that I wanted to help her with her campaign, she was like, "Uh … we're good." Ha. Well, anyway. I love you, ladies. I'm psyched that I got to do this tonight. I know I might not be your cup of tea. Gloria! Thank you so much, keep fighting the fight."
Bravo, Amy Schumer, bravo. The Mamamia team certainly hope to see that fifty-fifty split become a reality very soon.
This transcript was sourced from NY Mag.
What's your favourite quote from Amy Schumer's speech?