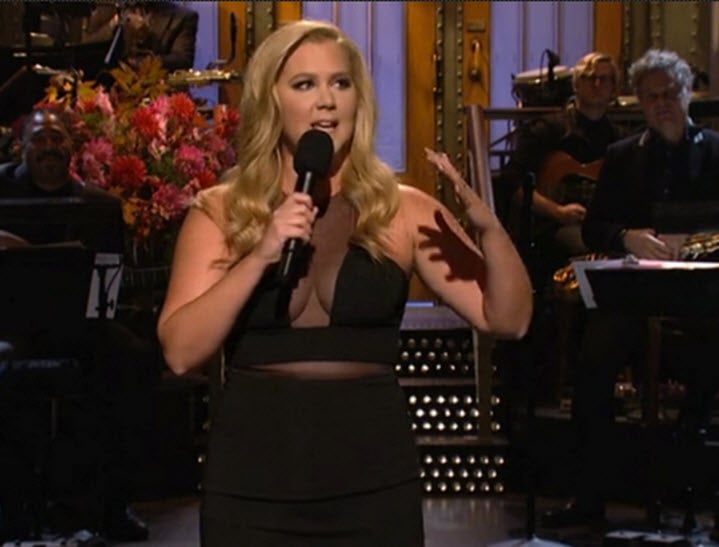 Amy Schumer's having a pretty rad year.
She's gone from underdog to Queen Bee, complete with her own movie and Jennifer Lawrence as a bestie.
You'd think that having her own Emmy-award winning Comedy Central show and writing and starring in a hit movie would be enough, but apparently what Schumer really wanted was to host Saturday Night Live.