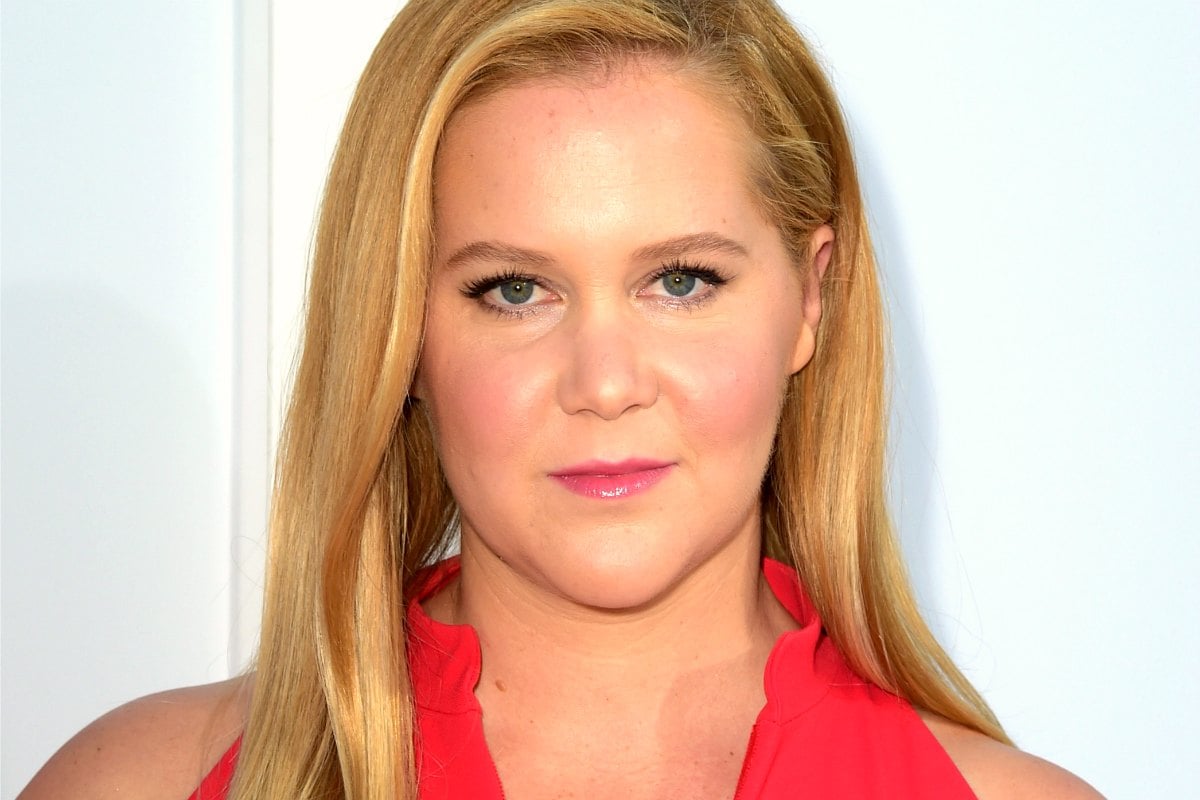 There's an unspoken rule that states women who dare to be pregnant at the same time are forever bound as blood enemies and forced to compare stomach circumference, quality of pregnancy glow and, of course, the dreaded ability to 'bounce back' post-pregnancy. 
And Amy Schumer has just created a feud between her and Meghan Markle for this very reason.
Not really, but there's definitely a tendency in our media to size women against each other, and this is proving to be perfect comedic fodder for the Trainwreck actress.
The comedian launched her attack on her now-rival in a video titled, How To Not Give A Sh*t About What Anybody Thinks, for InStyle Magazine
"Why is she my nemesis? Because she's pregnant at the same time as me and I'm not letting her get away with that," joked the 37-year-old.
"So maybe I'm feeling competitive, like, 'Oh, Meghan looks better than me and she has a tiny small bump and she's wearing high heels and I already look 10 months pregnant and I've been wearing flats for the last four years.'"
Watch the clip here:
Now, no two pregnancies are alike and everybody deals with the process differently, but Markle does seem to possess the ability to look remarkably stylish, chic, and is consistently in heels while with-child.
In the video, Schumer goes on to explain that everyone is a narcissist.
"Everyone is just so narcissistic and so obsessed with themselves that they don't even have time to worry about you. I'm the same way," she says.
"I remember no one really cares about me, they really only care about themselves," she continued to joke, and she's right.
Some of Schumer's other life tips include to "fake it", to remember that "We're all going to die", and to "Just do it".
Jokes aside, since announcing her pregnancy on October 23, Schumer has taken full advantage of her shared pregnancy with the Duchess.
She teased her fans with her baby news by sharing a photoshopped image of Prince Harry and Meghan Markle while they were on their royal tour in Australia. Schumer superimposed her and her husband's head over the royals, before redirecting her fans to an Instagram page with directions on how to vote in the US midterms.
Then, when fans would presumably scroll to the bottom of the list, they were met with the words: "I'm pregnant – Amy Schumer".