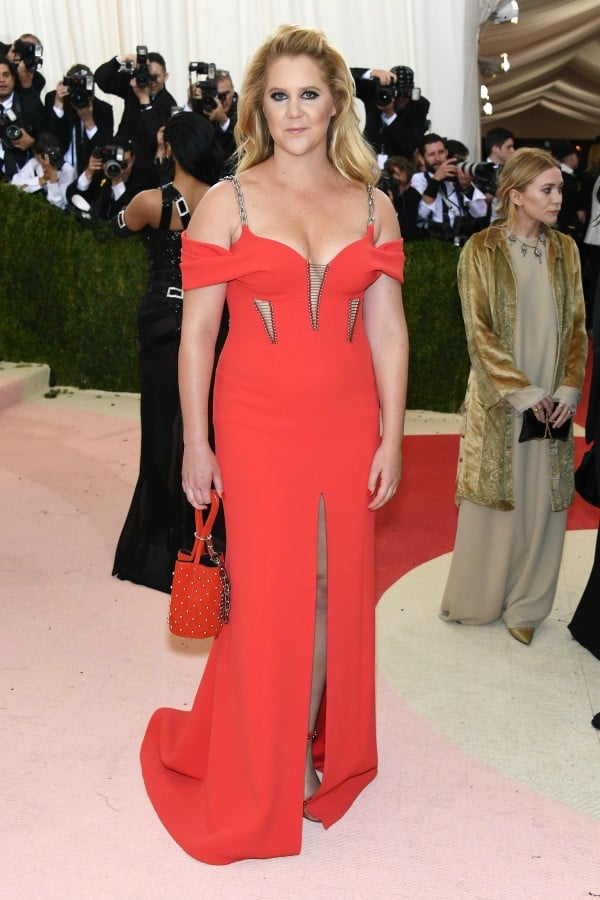 A figure-hugging Alexander Wang dress, millions of eyes on you, beaming red-carpet lights. It can only spell one thing: thigh sweat.
Throw in the famous Metropolitan Museum steps and several hours of swanning around being famous, and you've got yourself some serious chafin' potential.
Amy Schumer knew this. Amy Schumer was prepared.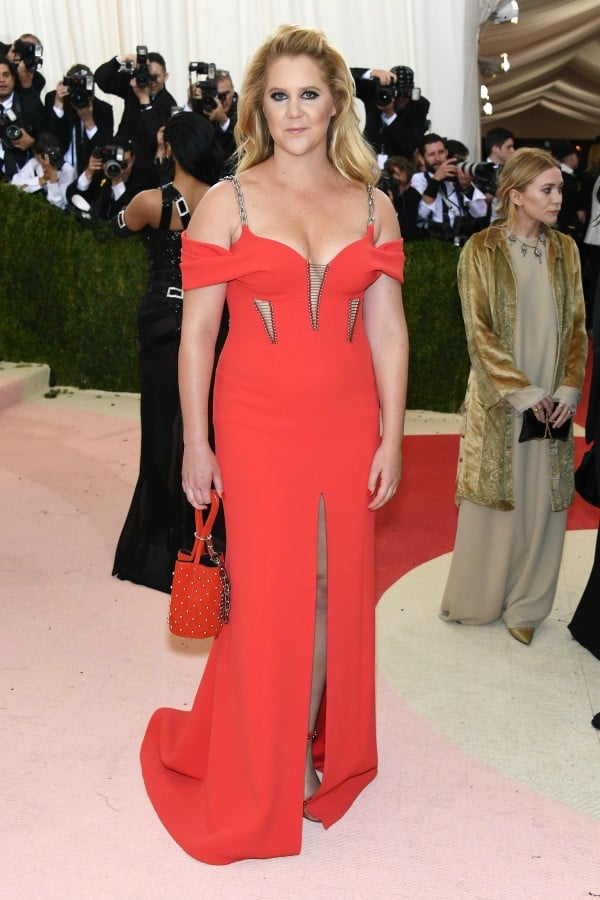 The self-satisfied look of a woman whose thighs are friction free. Image: Getty
While super model Gigi Hadid was off getting her $2,700 manicure, the comedian was prepping for the Met Gala by making the most of a more humble beauty product.
Deodorant.