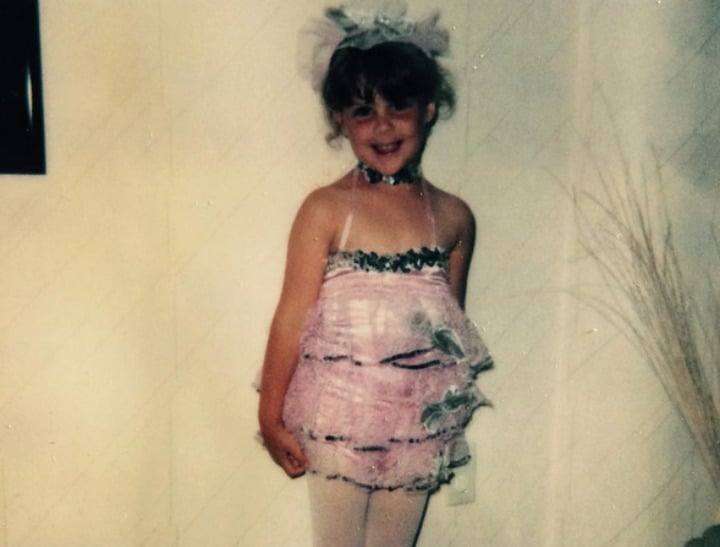 Amy Schumer is taking Throwback Thursday to a whole new level.
The comedian has become rather fond of flashing back to her childhood self on Instagram lately. And when you look back through the happy snaps and home videos, one thing becomes immediately apparent.
Amy Schumer is in the right line of work.
Clearly an entertainer from the start, the Trainwreck star's nostalgic pictures show she was NOT shy of a camera.
Here she is belting out a little bit of Madonna…
Syncopated head movements are EN POINTE, Schumer.
Busting a move with her sister-come-road-manager, Kim, to the late, great Whitney Houston.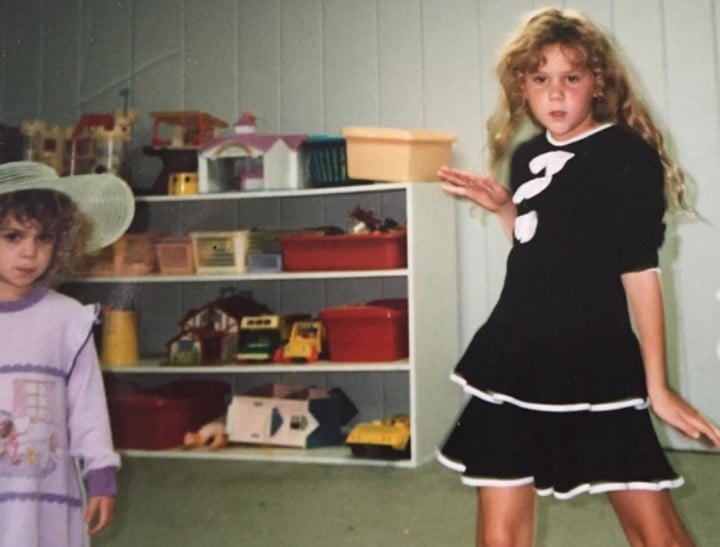 Clearly not one to shy away from a costume, Schumer recently appeared on The Ellen show in a very becoming, pale blue figure skating outfit. Personally, we think this one is WAY cooler.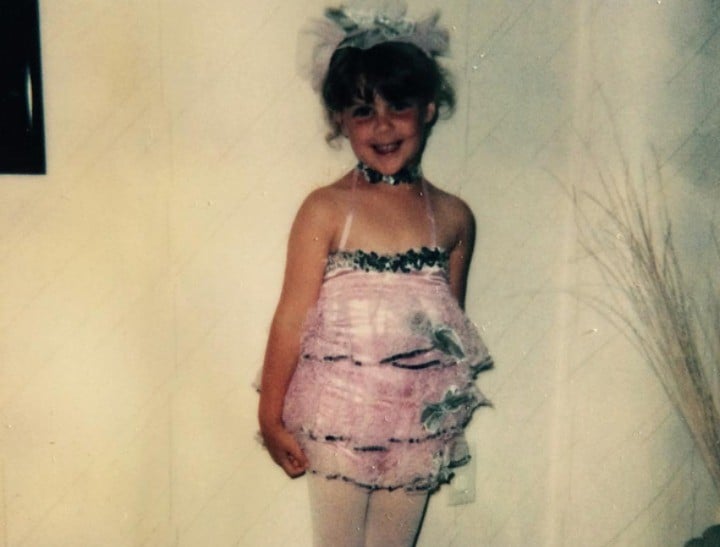 Now that is a taffeta/sequin combination that can only belong to a child of the 80s.
What's also abundantly clear, that just like the Amy Schumer of today, child-hood Amy Schumer had ZERO time for your shit. As our podcast director Monique Bowley learned when she interviewed Schumer, if it doesn't suit her, she's not going to play along.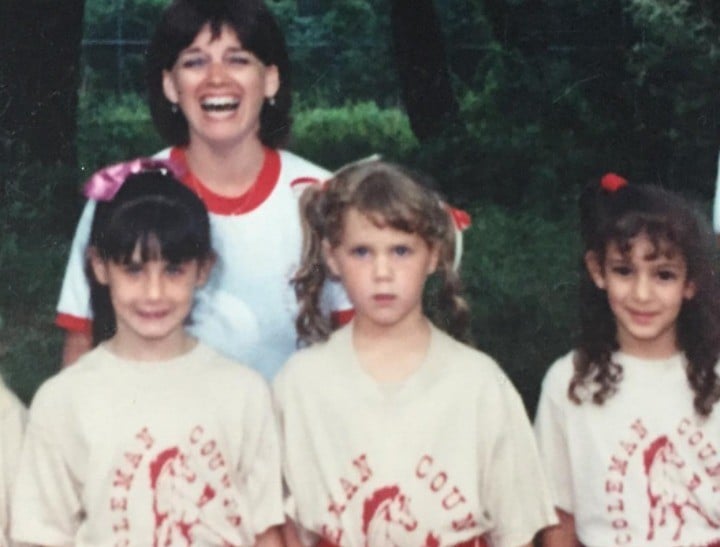 'Tude game strong in this one. Clearly not a fan of summer camp.
And then there is the obligatory comparison shot.
Now and then, as it were.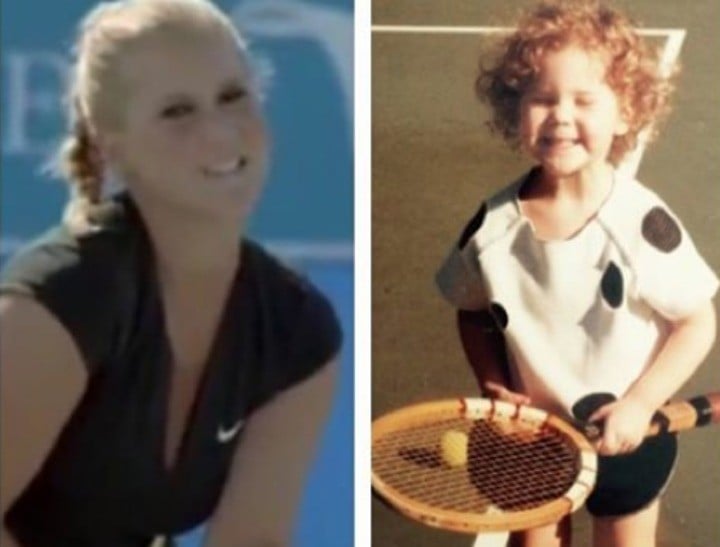 You've still got it, Schumer.
You can check out a gallery of the Mamamia Team's childhood throwbacks below…