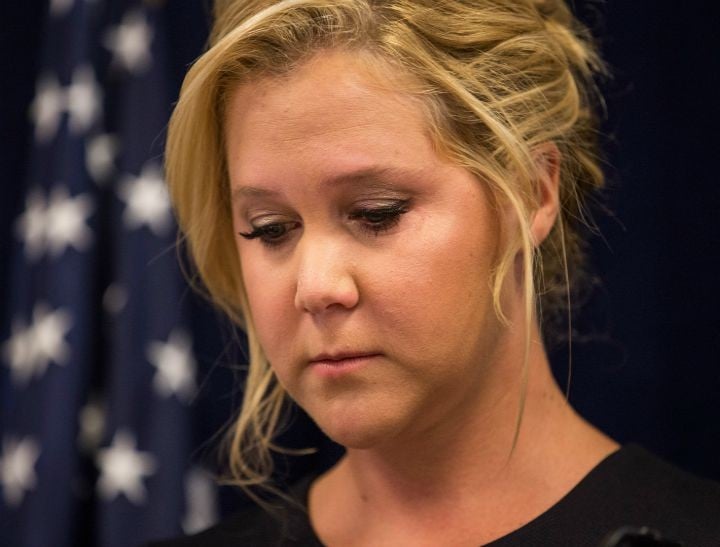 "These are my first public comments on the issue of gun violence, but I can promise you they won't be my last."
US comic Amy Schumer has drawn outrage from conservative commentators after taking a strong stance against gun violence.
On July 23, a gunman opened fire on cinema-goers in Louisiana during a screening of Schumer's film Trainwreck.
The massacre left two women dead.
Schumer, 34, appeared overnight at a press conference with her cousin, New York Democratic politician Chuck Schumer, to make a statement about gun control. And while her powerful words had many liberal fans cheering, they drew harsh criticism from some groups in the US, where the gun lobby remains immensely powerful.
Watch Amy Schumer's speech (post continues after video):
The two Schumers appeared at the press conference flanked with anti-gun signage.
"Two lives were tragically lost and others injured, and I've thought about these victims each day since the tragedy," a visibly emotional Amy Schumer told media at the press conference.
"Unless something is done and done soon, dangerous people will continue to get their hands on guns. We know what can happen when they do," she continued.