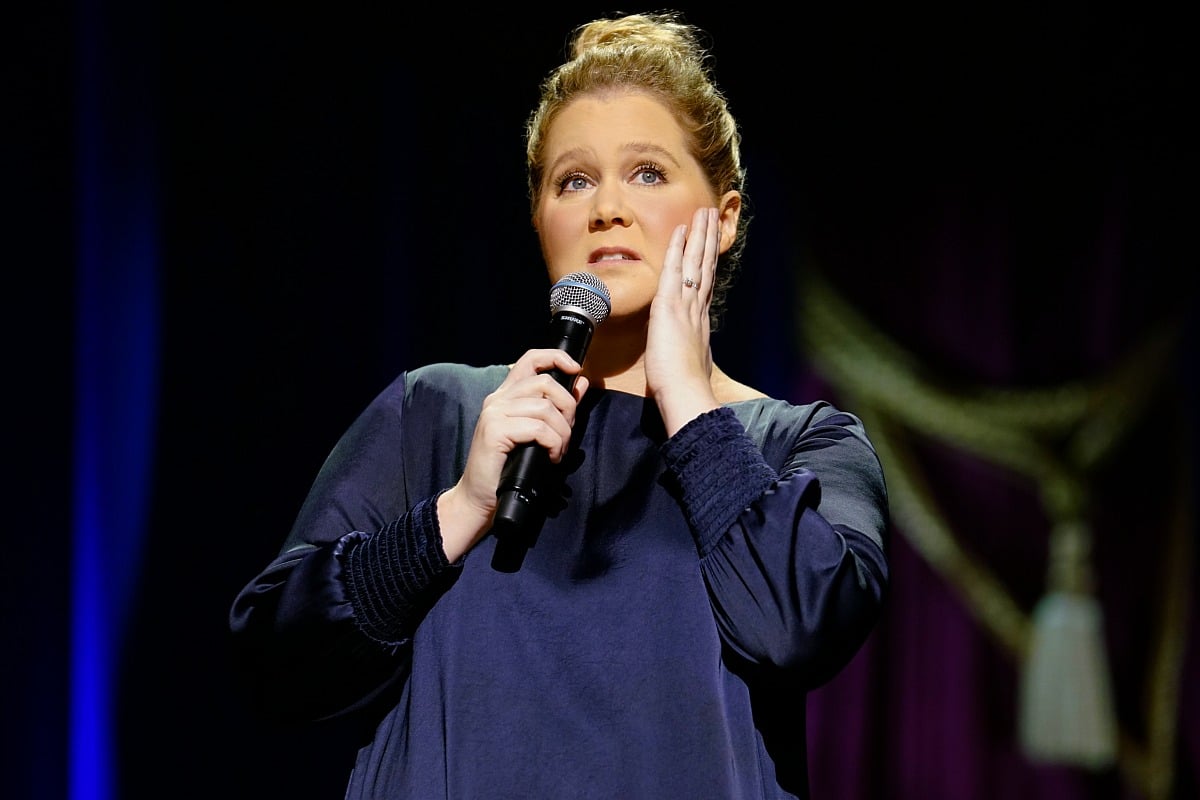 Ever the queen of the refreshingly honest, Amy Schumer's new Netflix special Growing boasts an hour of the seasoned comedian's musings on married life and approaching motherhood.
All while heavily pregnant with her first child to husband Chris Fischer.
Watch the trailer for Growing below. Post continues after.
But while the subject matter of Schumer's punchlines has changed, it's still delivered with the edge we've come to know and love from the Trainwreck actress – exemplified by her mocking those who ask pregnant women what they're craving by screaming, "Cock!", and her quick clarification that she's very much still down to party once she pops that kid out.
(Thank God.)
But the biggest takeaway we got from Amy Schumer in Growing? Pregnancy and marriage has not, and will not, alter her personality – nor will it quash her wild streak.
With this, it's the rear-view mirrored glances at her checkered (and oh-so-relatable) dating past that we just can't get enough of.
One piece of advice in particular that we've scribbled down in our dating handbooks is how to respond to an unsolicited dick pic.
Because, let's face it, we all live with the looming threat of one popping up in our inbox unannounced. It's… a problem.
But Schumer, who has not forgotten her dark, dick-pic filled past days, has a solution.
It's simple.
It's elegant.
It's… genius
We should respond with images of our own "favourite dick pics" from other men.
How have we not thought of this before?
She also entertains the idea of women going out of their way to show guys their used tampons, in "tamp pics" – the potential new female counterpart of the unsolicited dick pic – which we're sure would be met with the same enthusiasm.
(Again, brilliant).
Ahh – just when we thought we couldn't love her any more.
Growing is available for streaming on Netflix now.