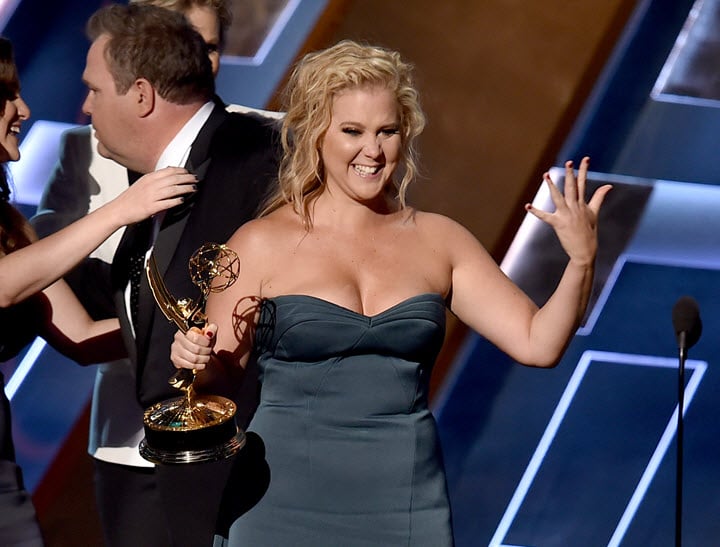 It was flustered and glorious and well within the time limit.

Amy Schumer just won an award. An Emmy award!
We've been banging on about how great the 34-year-old comedian  is for a while now, and now it seems that the rest of the world has caught up too.
Schumer's show, Inside Amy Schumer, took out the award for Best Variety Sketch Series at the 67th annual Emmy Awards today.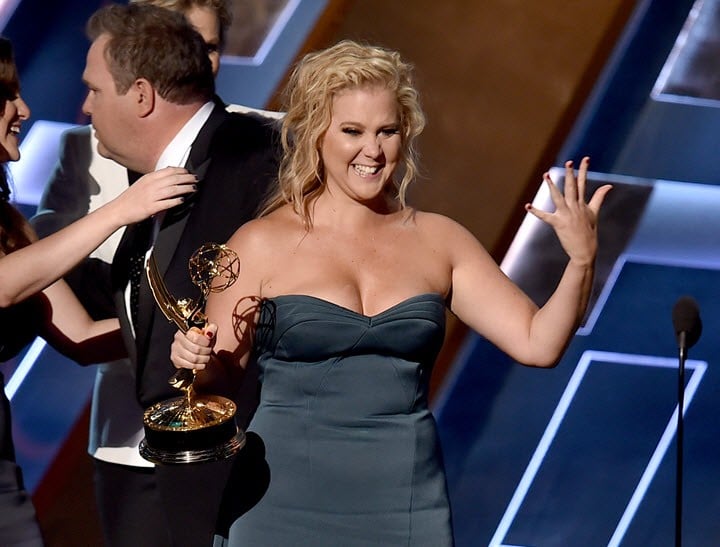 From cursing herself for not writing a speech, to confessing that she wanted to make a sex talk show instead of her now-Emmy-Award-winning series, and her acceptance speech that followed was almost worthy of its own award.
Oh, the best part? When she thanked her make up artist "who gave me this sort of a smokey eye… I really love it."