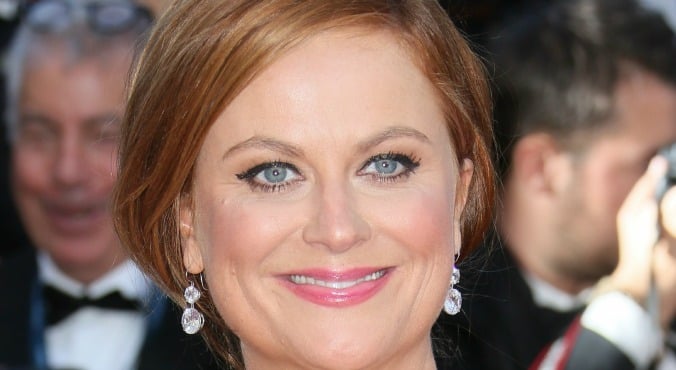 Image: Getty.
She's been a bombshell blonde for as long as we can remember but Amy Poehler decided that 2015 was going to be the year for change – hair change, that is.
Related:"I paid $438 for this haircut. And I'm damn angry about it."
First there was the slightly warmed up strawberry blonde she debuted in the early part of the year, then in April she appeared at at Cannes International Film Festival as fiery, full-blown redhead.
This week at the Upright Citizens Brigade Marathon in New York City Amy showed the world that she is just as stunning as a coppery dark brunette.
During a press conference for the marathon (which is an improvisational and sketch comedy group set up in 1990 by Poehler and fellow comedians Matt Besser, Ian Roberts and Matt Walsh) Amy appeared sporting a noticeably darker tone with warm lowlights. (Post continues after gallery.)
Amy took the time between improvisational sessions to offer audience members some first hand advice on making it big in comedy.
"If the goal is doing good stuff and working with your friends... if you're doing that then you're succeeding. If the goal is to be famous and make money - then you're in real trouble," she said.
Relate: Half-wave hair: The easy new hairstyle that's meant to look imperfect.

Amy's not the only celeb to unveil a new look this week. Aussie model Jesinta Campbell also took to Instagram to show us her new 'do - a shorter, choppier version with highlights.
Valonz Salon in Sydney (AKA the salon to many an Aussie celeb) were responsible for Jesinta's new hair.
The best celebrity hair transformations