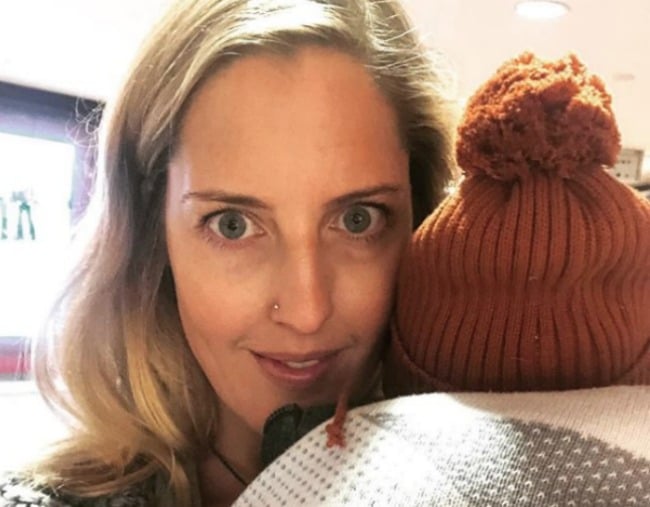 More than two months has passed since I gave birth, when I pressed post on an Instagram caption that began, "Today I fell in love with my baby – at 10-weeks-old." Since writing it, strangers have said I was courageous for sharing the unspeakable. At the time, it felt like a mixture of a journal entry and a public service announcement.
A week earlier, I'd cried to my husband – sobs of guilt and sadness – because I felt like I didn't love our little boy in the same way I had instantly loved our first born. I loved our son, Zephyr, in a way you love any human in your care, but not in the way you 'should' love a part of yourself that you co-created.
A friend said to me, "One day you'll look up and say, 'Oh, there you are! One day, maybe not today, you'll feel it.'" But, for ten weeks my heart ached for the feeling, it was missing.
Amy Molloy has lived a big life. She's survived anorexia, was widowed at 23, divorced her second husband in her late 20's, forged a new career, married for the third time and has had two babies. And she's only 33. She talks to Mia Freedman about it on the latest episode of No Filter.
Want to hear to more?  Subscribe to No Filter.
On Tuesday 10 July – a day I'll always remember like my son's birthday – I walked into the crèche at our local gym to collect Zephyr after a workout. He was sitting on a carer's knee, wrapped up in a blanket 'watching' Peter Rabbit – and in that moment every piece of my heart belonged to him. Forever.
After I shared my unloving feeling on Instagram, within a day my inbox was full of messages from mums (and dads!) saying thank you, me too and 'I needed to read this'.
One mother said she felt 'robbed of what motherhood was supposed to be' after it took her weeks to experience a 'falling in love feeling' with her first born. Another mother talked about the embarrassment she hid after initially feeling 'neutral' towards her premature son.