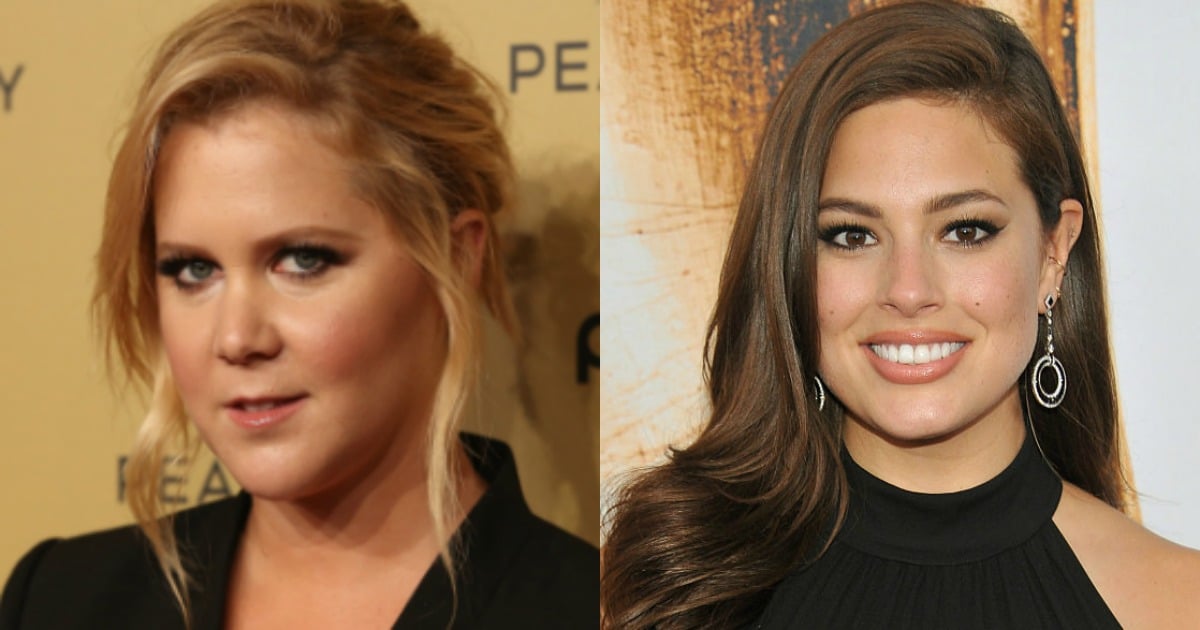 Ashley Graham has called out Amy Schumer for "double standards" in an interview with Cosmopolitan magazine.
Earlier this year, Schumer expressed disdain over being labelled "plus size" in Glamour's "Chic at Any Size" edition, alongside Graham, Melissa McCarthy and Adele.
"I think there's nothing wrong with being plus size," Schumer wrote on Instagram at the time. "Beautiful healthy women. Plus size is considered size 16 in America. I go between a size 6 and an 8.
"Glamour put me in their plus size issue without asking or letting me know and it doesn't feel right to me. Young girls seeing my body type and thinking that is plus size?"
It seemed at the time that Schumer's greatest concern was over the message the feature sent to young girls, whose perceptions of what constitutes "plus size" might have been distorted by the label.
But now, Graham wants Schumer to know she can't have it "both ways".
"You thrive on being a big girl, but when you're grouped in with us, you're not happy about it? That, to me, felt like a double standard," she observed to Cosmopolitan.
However - like big girls - the two resolved things pretty quickly over Twitter, with Schumer sending a conciliatory tweet just hours after the magazine's release.
I totally understand Ashley's feelings. I don't group myself in with her because she is unbelievably beautiful. Nothing but respect for her

— Amy Schumer (@amyschumer) July 7, 2016