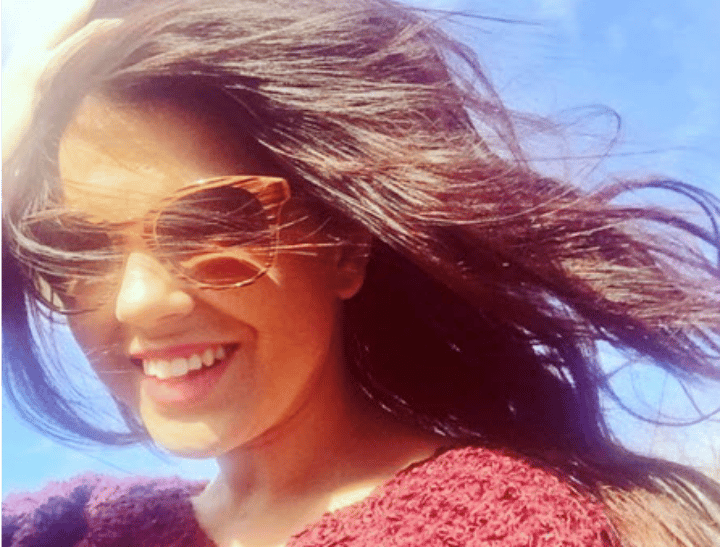 Amy Duggar King is a unique member of the famous Duggar family. She dated before getting married, was born out of wedlock and has listened to secular music.
Now the 'rebellious' member of the family has spoken about her marriage to Dillon King and about her life growing up alongside her famously large extended family who had their own reality TV show; 19 Kids and Counting.
Unlike the ultraconservative Duggar clan, Amy didn't court when she was young, she believed in dating – properly.
Sunshine is the best medicine☀️ pic.twitter.com/xejmOO4FZq

— AmyRking (@amyduggar) January 30, 2016
"I can at least count six guys I've dated. As soon as I discovered a major flaw like a temper or anything like that, I realised really quickly I didn't need that in my life," she told PEOPLE.
The outspoken woman said while it sounds like she got around a bit on the dating scene, she's glad she did it before marriage. She believes it helped her to figure out what she wanted to find in a man and what she didn't.
She also kissed during her dating days.
"I think kissing before marriage should happen…What if you get married and then that connection isn't there?" she asked.
@people Wake me up, I must be dreaming!! pic.twitter.com/ry9daHmndb — AmyRking (@amyduggar) February 3, 2016
Amy and Dillon waited until marriage to go further than kissing – but that was on their own terms and they came to that decision themselves. Neither were virgins when they got together.
"I think that if I was a virgin on my wedding night and had never been kissed, I would end up rocking in the corner! That is so much emotion all at once," Amy told the publication.
She also opened up about the fact she never really felt 'up to the Duggar standard' but that her family are accepting of her life choices and she gets along with them all really well.
How we knew we'd found the one. Post continues after video…
Late last year, Amy opened up about her heartbreak when her parents divorced, just three months after she married Dillon.
"The family has gone through a lot of heartache this year, but we will get through it. Right now, I just have to take lessons from all I've gone through this year and focus on my marriage," she told ET.
"I'm glad I have Dillon to lean on and be my rock," Amy said.
It sounds like her marriage to Dillon is strong, her life is fulfilled and she is very happy.
What do you think makes a marriage work?