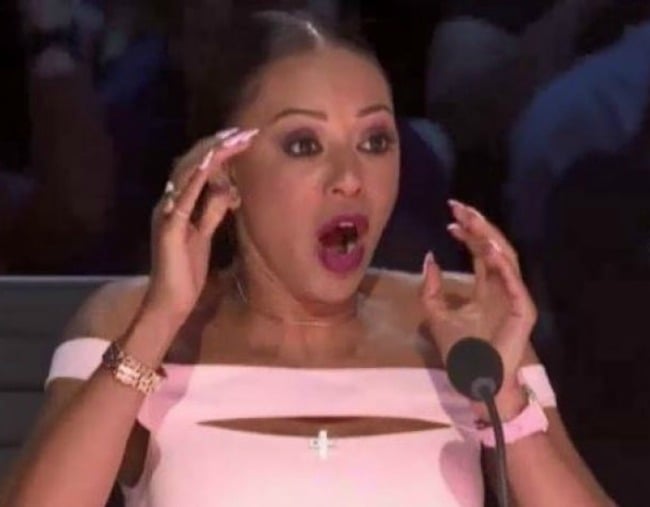 It was the moment that shocked and shaken America's Got Talent judges – and audience members – won't be forgetting any time soon.
Husband and wife and acrobat duo, Mary Wolfe-Nielsen and Tyce Nielsen, were performing their trapeze routine during Tuesday night's episode when Mary slipped through her partner's fingers and crashed to the stage below. The stage that was in flames, by the way.
Thankfully, the experienced trapeze artist was okay. But for several "terrifying" seconds, Tyce, along with the US reality show's horrified judges, feared the worst.
"I knew right away, I could feel her slipping through my hands and that feeling is just terrifying," Tyce later said.
"It felt like it lasted so long. It was really uncomfortable."