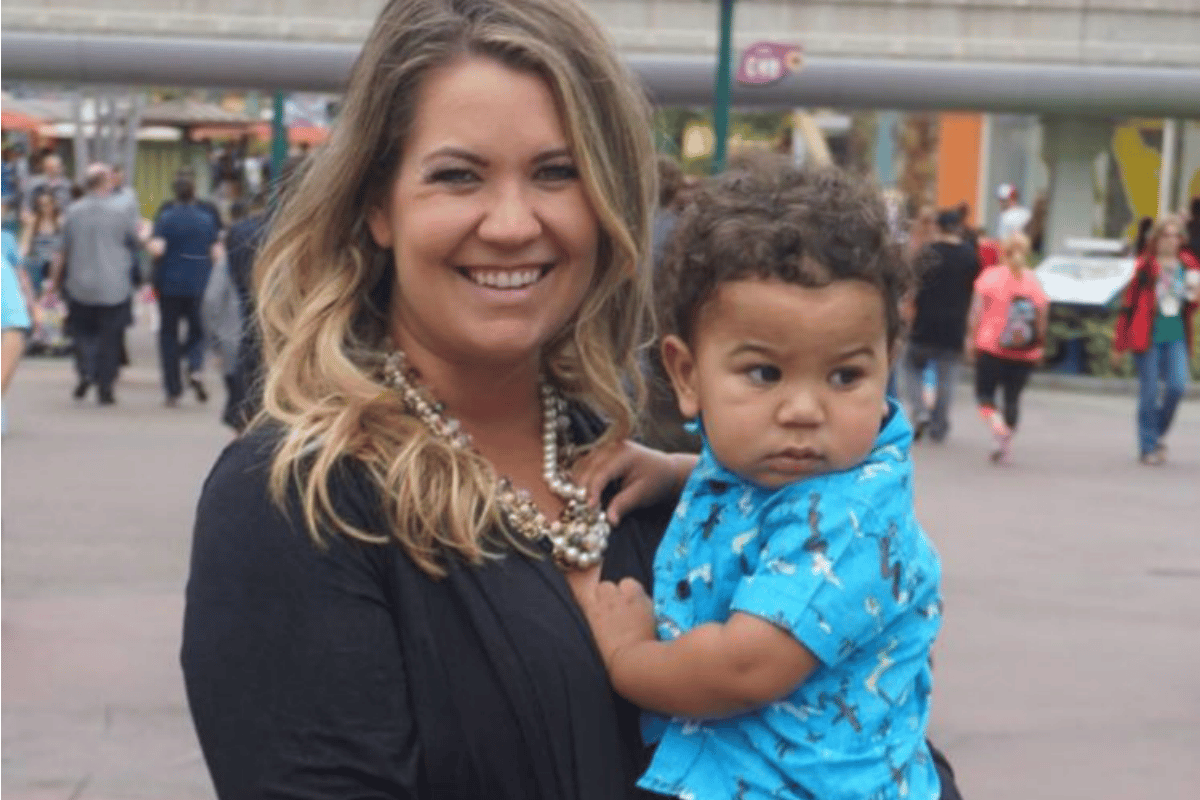 Teething can be a testing time for any parent.
You're pushed to the point where you're willing to try absolutely anything to make your baby feel better.
But despite the warnings about the dangers of amber teething necklaces, desperate parents are still gravitating towards them.
If teething is part of your current reality, get the Baby Bubble in your ears. Post continues after podcast.
In 2016, Danielle Morin's toddler Deacon was strangled in his sleep while wearing one of these necklaces.
She is now trying to sue Etsy where she bought the necklace from, claiming the seller should've made sure it had a 'safety clasp' that released if a child got stuck. Instead she was sold a screw-on clasp.
But Dr Jennifer James, an expert in child and infant health at RMIT, thinks even that is incredibly problematic.
"When babies are teething and miserable we want to help them, but doing something like this that's unscientific and unproven, it's naive at best and deadly at worst," she tells Mamamia.
"I wouldn't recommend putting anything around a young child's neck, unless maybe if that child is supervised 100 per cent of the time, which obviously you can't do."
What do amber teething necklaces claim to do?
The necklaces are made from amber beads which are a fossilised tree resin. They come in yellow, white, beige or brown.
Suppliers claim that when worn close to the skin, succinic acid will be released from the amber beads to relieve the symptoms of teething.