So, when we say Amber Rose took a photo with no pants on and uploaded it to Twitter and Instagram, we mean Amber Rose literally pulled her pants off, gave approximately zero sh*ts, took a photo and uploaded the photo to social media.
Dressed in a black bikini top, a black fur coat and some – yes, you guessed it – black sunglasses, Amber Rose found herself in quite a ~ bushy ~ predicament, after Instagram inevitably deleted the offending post.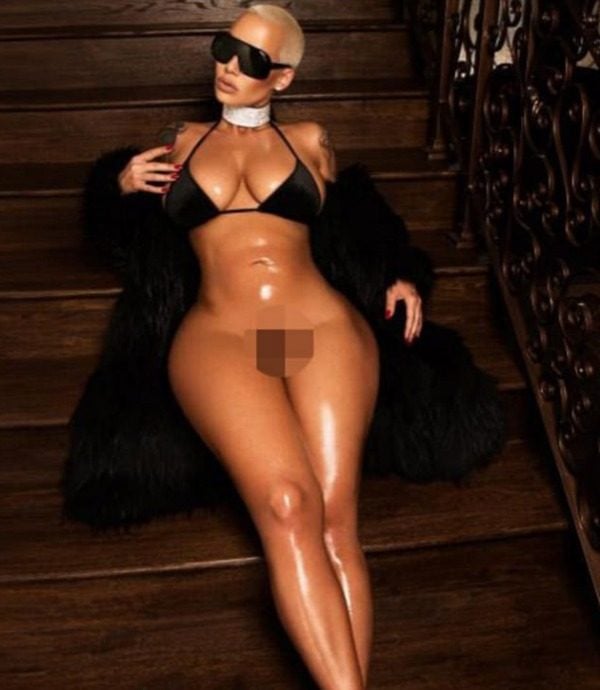 The model and actress appeared unperturbed posting a follow up video on the platform.
"When IG deletes ur [sic] fire ass feminist post but you really don't give a f*ck because everyone picked it up already," she wrote.
Twitter, however, don't seem to have a problem with it, with the photo still live.
The image was her particularly clever way of promote her third annual SlutWalk, an event the 33-year-old created to put an end to victim blaming, change our conversations about sexual assault, encourage female empowerment and combat gender inequality.
And, well, here we are talking about it.
Well played Amber Rose, very well played.