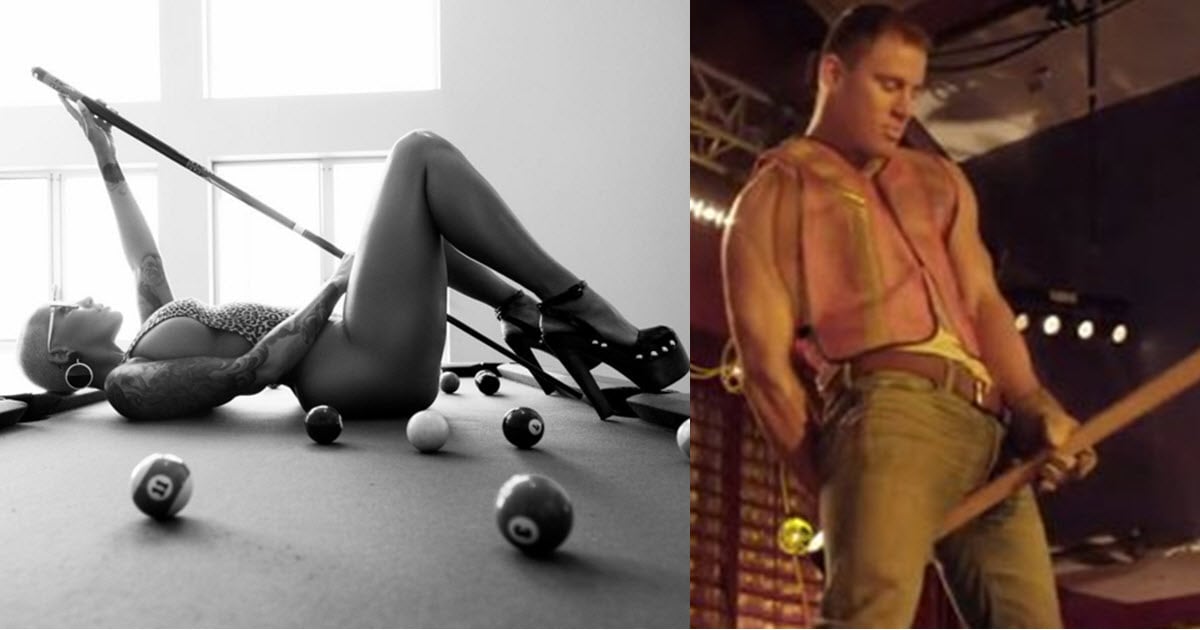 Amber Rose has some more truth bombs to detonate. Rose, 32, is most frequently referred to as a former stripper who dated Kanye West and later married rapper Wiz Khalifa and bore his child.
Never mind the fact that she's actually a successful model, an author, a clothing designer, and a very vocal advocate for feminism.
"No one gives a fuck that Channing Tatum was a stripper. He's an established actor who's at the Vanity Fair parties and the Oscars, but for me, no matter how far I go in my life, I see these stories that keep referring to me as a 'former stripper.'" she told The Daily Beast.
"No one says 'former stripper' about Channing Tatum, or 'former McDonald's worker' about Brad Pitt. No one does that to men."
Watch Channing Tatum dance to 'Pony' in Magic Mike XXL. Post continues after video… 
Indeed, Tatum has never tried to make a secret of his stripper past. It's been celebrated and then immortalised on film — two films — and he's lauded for being sexy and a good actor.