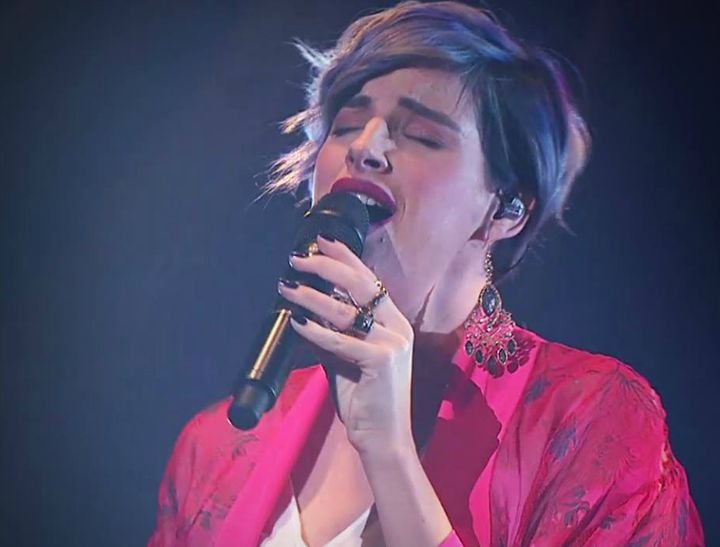 News flash: There's a pregnant woman on The Voice.
Yes, we know, if you're watching the show, this is not news. But it still impresses us every week.
Amber Nichols is a 32-year-old Telstra executive, and she told everyone she was pregnant with her second child when she very first auditioned, and made all five of the coaches – Jessie J, Delta Goodrem, Ricky Martin and Joel and Benji Madden – turn their chairs around.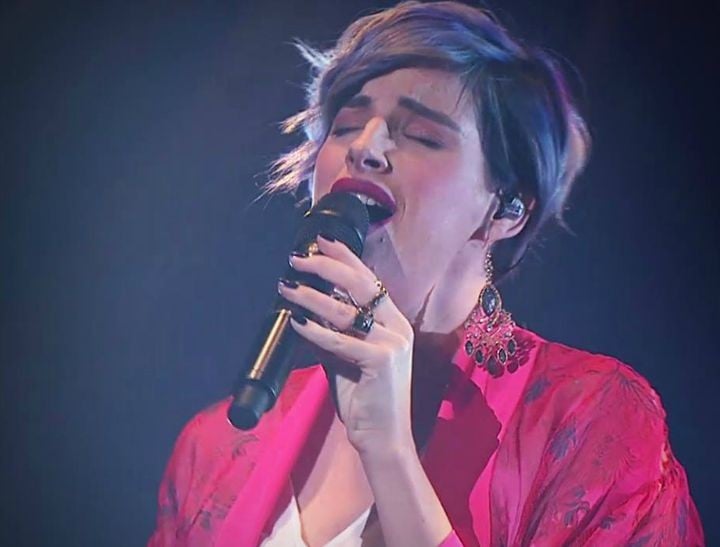 But now. Now, as the show broke through into real time, we can see that Amber is really, really pregnant – 36 weeks on last night's show, which, let's face it, is pretty much the end.
And that, friends, is a big deal.