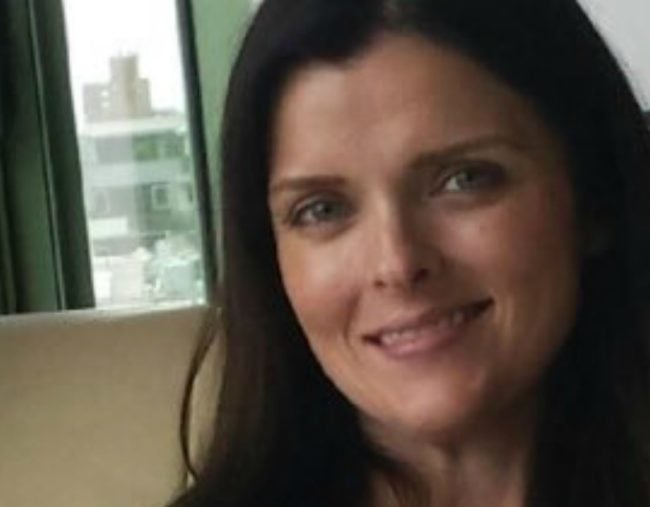 Amber Harrison acted unreasonably in her court battle with Seven West Media, says a judge who has ordered her to pay all of the organisation's legal costs.
"(She) decided to contest a claim and run a cross-claim mounted on allegations she could not substantiate," Justice John Sackar said in his NSW Supreme Court judgment on Monday.
Ms Harrison "continued to run this case in the face of adverse interlocutory findings, settlement offers, and a complete absence of evidence," the judge added.
The former executive assistant had previously told the judge a costs order – which could amount to hundreds of thousands of dollars – would drive her into bankruptcy.
The media company had sought a permanent gag order against Ms Harrison preventing her from leaking company documents and details of her two-year affair with Seven boss Tim Worner.
It contended that her social media posts had breached her employment contract and a deed in which the company agreed to pay her $427,418 in instalments for her silence.
Days before the hearing was due to start on July 10, Ms Harrison abandoned her fight against Seven, which then sought various orders, including all its costs.
The judge said "numerous epithets" had been used to describe Ms Harrison and her motivations.
"I do not feel the need to join in the histrionics," he said.
"The evidence on any view is relevantly clear, unequivocal and largely uncontested.
"She had and has engaged in numerous breaches of the deed and employment contract, and these breaches have been persistent and flagrant."
The judge said the proceedings had, from the outset, been engulfed in "a vitriolic atmosphere".
"The allegations from both sides, whether entirely true or not, have often been personal, scandalous, and sadly ripe for media and public consumption."