A three-pronged fashion fail one hour before the ceremony might sound the plot of a pre-wedding nightmare. But alas, it was reality for Amber Greasley.
The former Miss World was all set to get hitched to Sydney Swans player Jeremy Laidler in Melbourne on Friday when the zippers on three out of her five bridesmaids' dresses broke.
The $680 Aussie-designer frocks rendered unwearable, her bridal party – which included Young Mummy blogger Sophie Cachia and Charlotte Goodlet, fiancée of former Swans captain Kieren Jack – made a mad dash to Chapel Street to find last-minute alternatives.
"I was downstairs totally ready when Charlotte explained and then jumped in the car with my hairdresser and they dashed to Kookai in their heels and pyjamas to find replacements," Greasley told Confidential.
"At the end of it all, the new dresses actually ended up looking better, I think, than the original ones."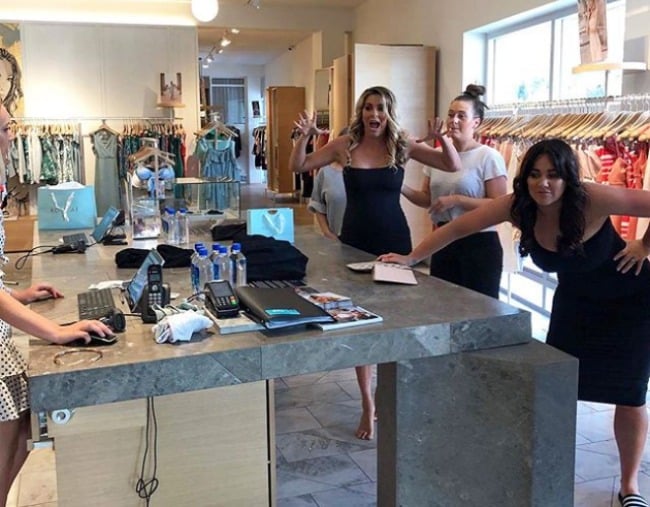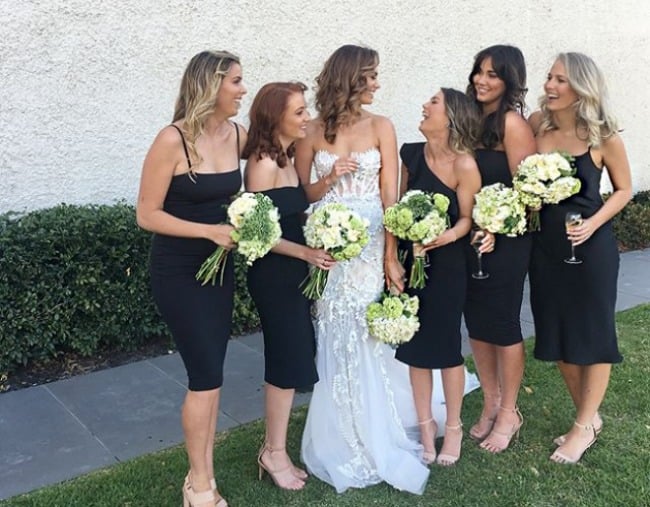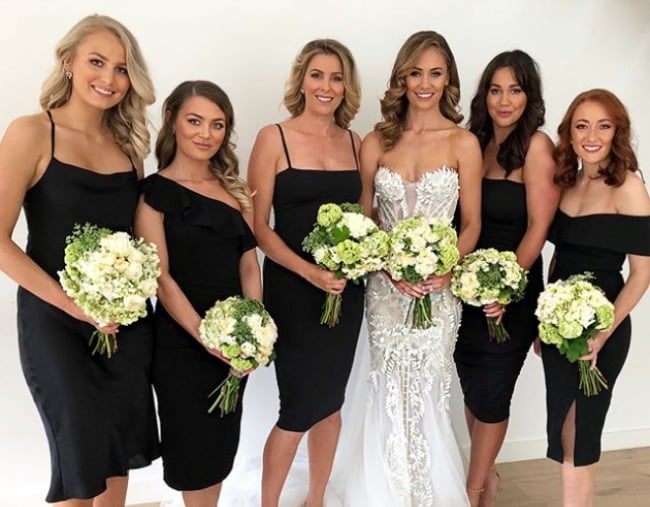 Recounting the drama on Instagram, Sophie Cachia wrote that "despite everything, our girl held it together beautifully".
"My only advice for her at the time was 'I promise you this will be funny tomorrow!' and it certainly is," she wrote.
Also, "A HUGE apologies [sic] to the lady who had me run over to her COMPLETELY NAKED demanding a size 12, only to realize [sic] she was just browsing and not actually a shop assistant."
Crisis over, Greasley said the day was "incredible", and it seems her Pallas Couture gown remained perfectly intact.
"Still in awe how this bunch of 12's mobilised and totally saved the day," she wrote on Instagram.
"Who run the world? These girls. Infinite thank you's."
Kieren Jack joined in the praise via Twitter, "Impressive crisis response girls, I'd love to see the store CCTV."
Us too. Donations welcome.