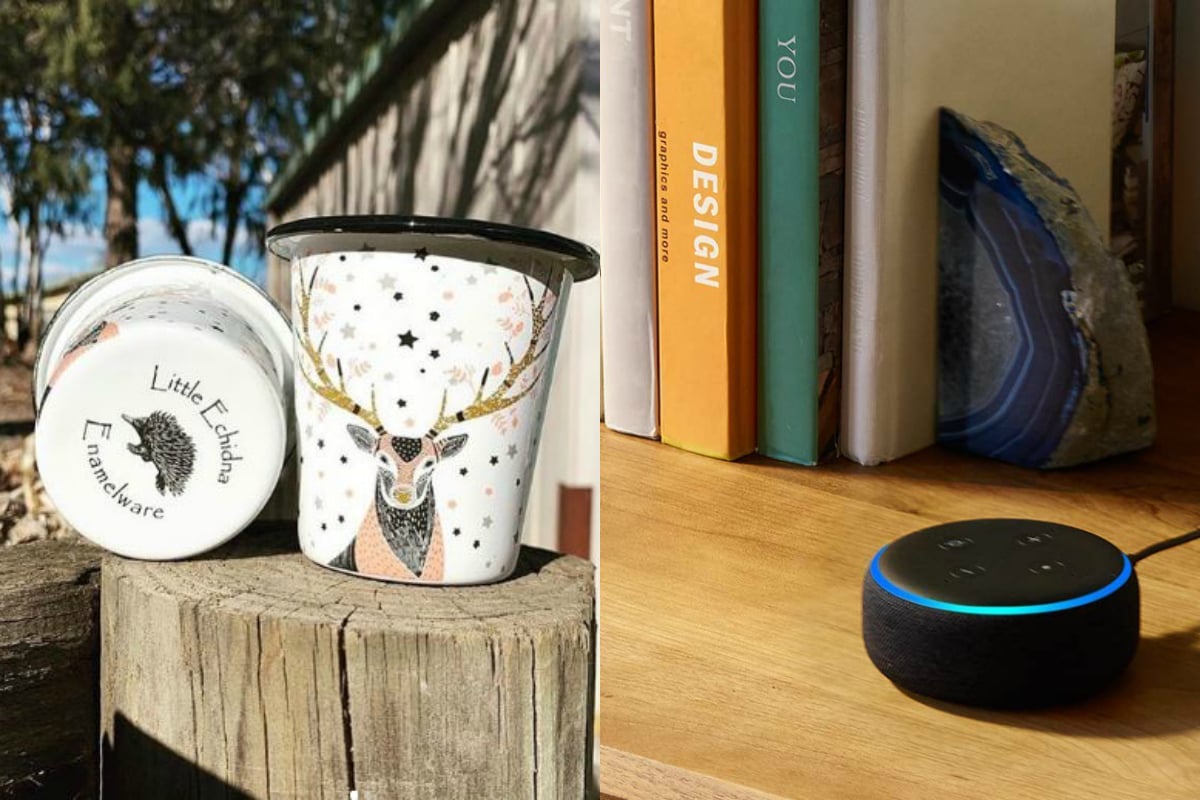 Wow, Christmas time has rolled around quick this year. Advent calendars have begun their countdown, a random cousin has likely confirmed their place at the Chrissie dinner table and the kids are testing your creativity with Elf on The Shelf (again).
If you're anything like me, I approach Christmas gift shopping semi-late in the game and with a definite sense of trepidation.
I'm also comfortable with admitting that I give gifts that I actually like receiving. So much so that I'm prone to adding at least one present just for myself *cough* I mean the home.
Look, the essence of Christmas is about sharing, caring and memorable family bonding. But when it comes to the crunch, nobody really wants to be gifted with a lame coffee mug, an ill-fitting reindeer tee or nondescript chocolate that tastes like soap with a more than a hint of abandonment.
So we've gone ahead and compiled a list of the best Christmas gifts for the home, whether you're looking for unique homewares for a friend or sneakily getting something for your family that you can benefit from too.
Unwind and crack open the bubbles – before that random cousin arrives and quite possibly drinks you dry.
1. Buy From The Bush.
Get into the Christmas spirit and purchase a few gifts from a regional small business and in turn support Australia's drought-ravaged communities (all on the Instagram page @buyfromthebush).
A cute coin purse from The Beauty Room Warren makes for a pretty and yes, affordable present for the ladies. They also have beautiful handmade plates, bowls and reusable coffee cups.
Meanwhile, the green thumbs in the house will likely appreciate gardening clippers and carrier bundle courtesy of the gorgeous Little Echidna Home store in Tenterfield. They also have great unbreakable enamelware, which is perfect if you've got clumsy kids (and adults) around your house.
2. Tech wizardry for everyone.
On-trend tech for the home is a reliable way to ensure that you've scored something quality that is beneficial to everybody in the family.
The all-new Amazon Echo Dot (3rd Gen) smart speaker (currently $39) with Alexa is a very handy gadget to take the household into 2020.
It's the most popular voice-controlled speaker from Amazon's range, because it basically has capabilities for everything. Let's start with a few: streaming music, answering questions, finding questions, reading the news, operating sleep and relaxation sounds, checking the weather, setting alarms, turning on lights and controlling compatible smart home devices. And you can play games with the whole family too.
If you're after a compact accessory to put by your bedside, the nifty Echo Show 5  ($79) is like the Alexa-enabled organiser you didn't know you needed in your life. With its 5.5″ smart display, this product can do practical things like manage you calendar, make to-do lists or give weather and traffic updates; or it can be your go-to entertainment device with news, TV shows, radio and audiobooks. You can personalise the clock face with a photo – a nice little touch.