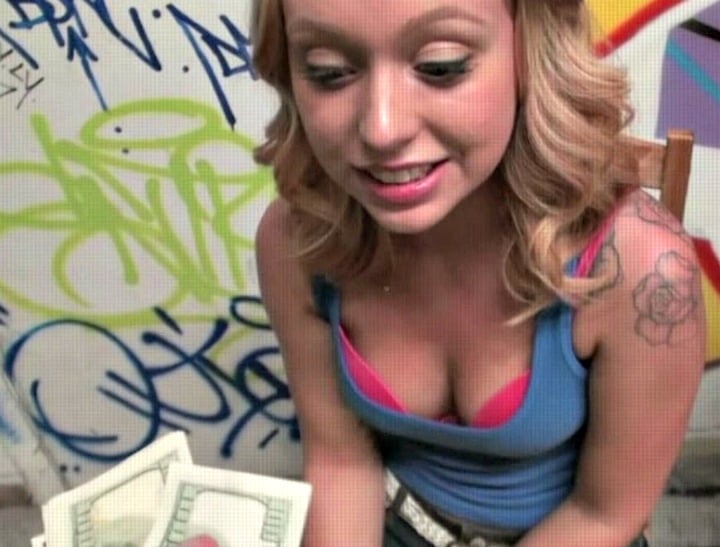 All your questions, answered…
She's 19 years old. She's studying a Bachelor of Science. She lives at home with her parents, and has a long-term boyfriend.
And she's an amateur porn star.
Reddit user missphilly101 recently took part in an Ask Me Anything session on the site – and she didn't hold back.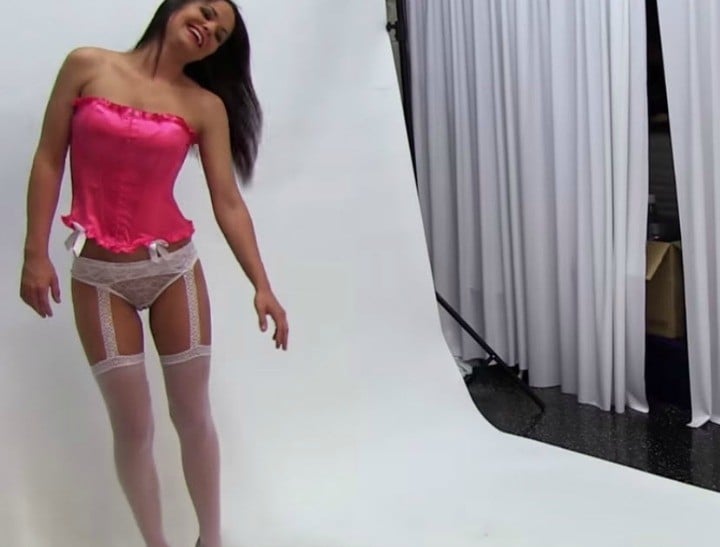 The teenager, who has been in the industry for around eight months and is also a waitress, answered questions about her personal relationships, body image and the realities of her work.
Her answers were candid, enlightening, and fascinating – especially given all the hype around Rashida Jones' new documentary Hot Girls Wanted, which paints a less-than-flattering picture of the industry.
Post continues after trailer.
Here are the highlights:
1. How does your boyfriend feel about you doing porn?
At first, he was mad. He got really upset – started crying and everything. He said he wanted to spend some time away from me for a little. After about two days of not speaking, we sat down and had a grown-up conversation about it and I told him that I wasn't going to sacrifice the opportunity I was getting for our relationship. He's supportive of what I do, but he isn't thrilled about it.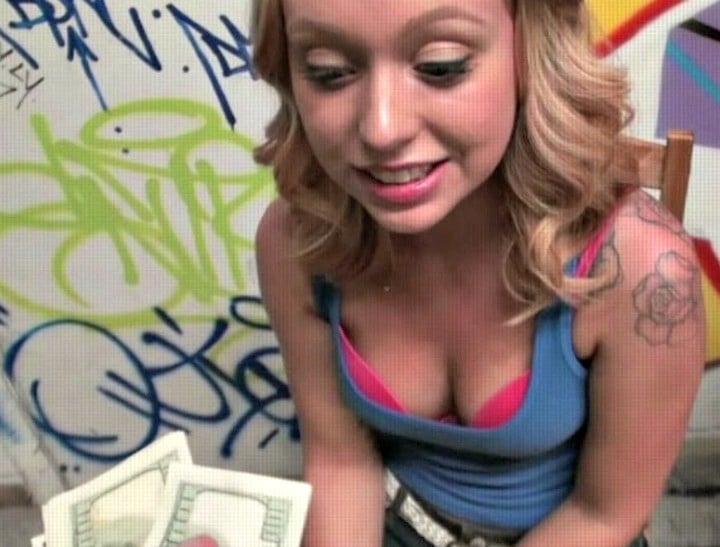 2. How does your job affect your relationship?
What I do and what I feel on camera is completely different to what I do and what I feel in the bedroom with my boyfriend. When I have sex with my boyfriend, I do it with love. It's an act of pure love between us. On camera, it's just sex. Meaningless sex. With my boyfriend I give it everything. Everything is real. There's emotion. When you're getting fucked meaninglessly so often, there's something wonderful about having sex with someone you actually want to.
3. What's the strangest thing you've done on camera?
I've not really done anything that strange yet. It's all pretty much vanilla, generic sex and sexual positions. I've done nothing involving anything like fetishism of some sort.
4. How much money do you usually make per shoot?
Most days I only do one, which can last from anywhere from two to ten hours. The most shoots I've done in a day so far is four. I made about $2000 give or take a few tens that day, before taxes were deducted. I usually do about one a day, twice to three times a week if I'm lucky.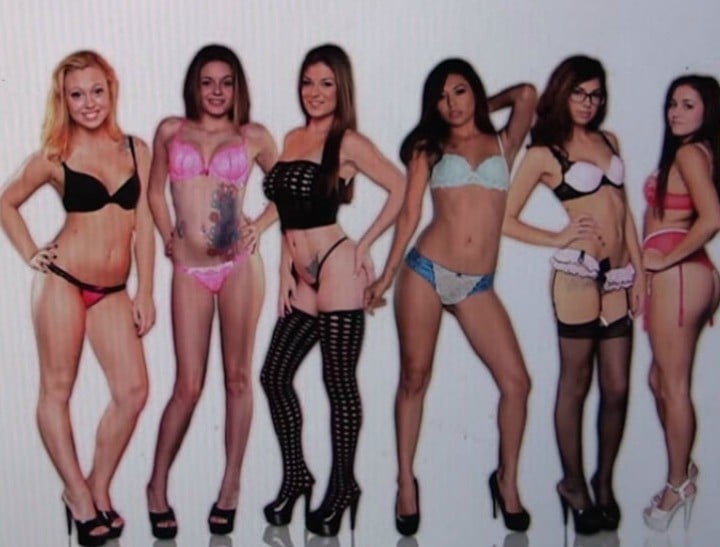 5. How many guys have you had sex with?
I've had sex with about 30+ different guys and about 40+ different girls since I started doing porn. I could be over/under counting though, as I don't keep exact count. I do lots of work with the same actors too.
6. What are some of the challenges of doing porn?
A lot of the times I'm genuinely not aroused at all. I can get aroused but with a lot of work and mental stimulation of my own. Luckily for me being a female, it's not easy to tell if my arousal is ingenuine or not. I don't have to hold an erection. Which is what I'd say is a challenge for the male performers. Sometimes they just can't hold the erection. So we'll have to keep stopping and starting.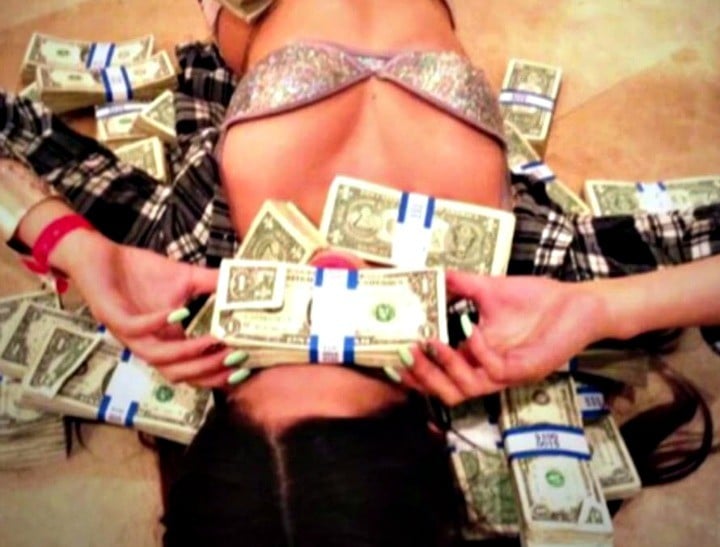 7. What's the industry really like?
Some amateur companies are pure filth. Just out to prey on young girls and exploit them without paying them. They're slimy, they will cajole young girls who are new to the business and don't have a clue. That's why it's best to get yourself with an agency (even if a little one) that's been doing what they do for a long time and know what they're doing. It also helps to be headstrong, and not be meek.
8. Do you have to have a perfect body to do porn?
I consider myself decent looking – by no means a ten, more a 6. I have small boobs and a relatively small butt. My build is very slim. I mean, the better looking you are and the better your body looks, the more work you'll probably get that said, you can still get work if it's not. It's so easy to get into.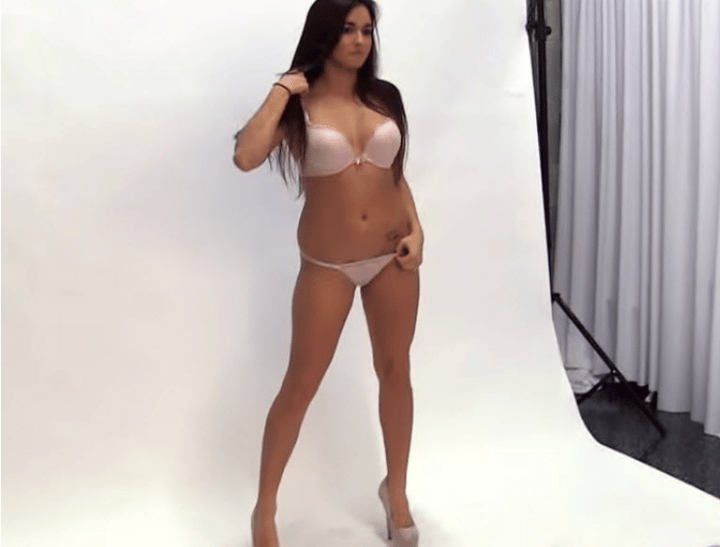 9. Have you ever been turned on during a shoot?
Very occasionally. I have been turned on and I have had a real orgasm on camera. I mostly get turned on when I'm shooting with super hot girls. The pay isn't as big for girl on girl shoots, but they're usually my favourite.
10. Why are you doing porn?
Truthfully? The money. I can sometimes make in one day, what I make in two weeks with my waitressing job. It really is purely for the money. And I like sex – but I have a boyfriend for that, so I don't do it for the sexual pleasure at all.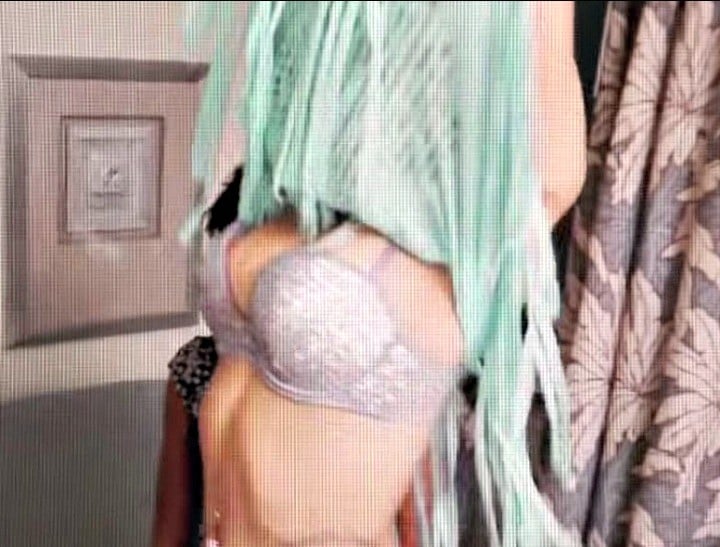 11. How do you prevent STIs?
You have to provide documentation proving you're clean and you have to pay for it. It's not cheap, either. So, there really is no high risk at all. Sexual health is my priority in all of this, and I wouldn't dare take the risk if I wasn't sure. I'm not a prostitute or an escort, I work for professional people, who I trust wouldn't put me at any risk. Besides, I won't fuck/suck bareback at all, so the tiny risk is once again reduced.
If you had the chance, what would you ask a porn star?