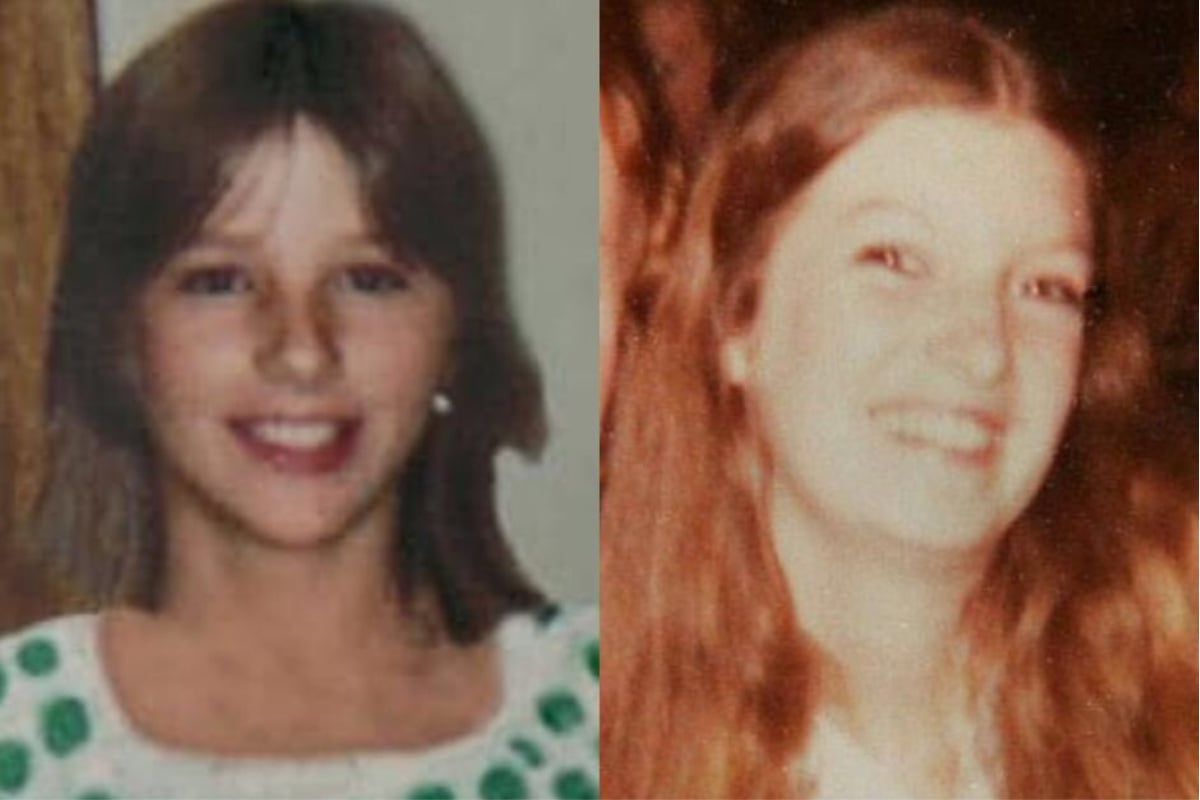 Forty years after teenagers Amanda Robinson and Robyn Hickie disappeared from the Pacific Highway near Newcastle, NSW, police have a new lead. Is it possible that their families could find some closure, after all this time?
Eighteen-year-old dental nurse Robyn was last seen at a bus stop in Belmont North on April 7, 1979. She was on her way to catch up with a netball teammate.
Fourteen-year-old schoolgirl Amanda was last seen at a bus stop in Swansea just two weeks later. She had been at a dance at her high school.
Amanda's mum Anne had only let her daughter go to the dance because she had arranged a ride home with a friend's father. But Amanda had missed the ride and had caught the bus instead.
She got off the bus just a few hundred metres from her home and waved to some friends. She was never seen again.
"She was only a little girl who had just turned 14," Anne told Woman's Day in April this year. "And she wasn't a worldly little girl either."
Anne found out the next morning that her daughter hadn't made it home.
"You age 20 years in the first second you hear. And it doesn't get any easier."
No one has been arrested over either disappearance.
In 2001, an inquest began into the disappearances of Robyn and Amanda, as well as Leanne Goodall, who was 20 when she went missing from the Star Hotel in Newcastle on December 30, 1978.
The State Coroner, John Abernethy, blasted the police's handling of the original investigations, saying it was "extraordinary" that leads weren't followed up, statements weren't taken and detectives were taken off the unsolved cases.
In Leanne's case, local police assumed she was a runaway and no formal investigation was carried out.
In Robyn's case, police labelled her "a known hitchhiker". They only took two statements and ended the investigation after just two weeks.
As for Amanda, her case was taken more seriously because she was so young. Two detectives came from Sydney to investigate her disappearance.
But they were told to concentrate exclusively on her case, so they didn't explore any possible links with Robyn's disappearance just two weeks earlier. The Sydney detectives were recalled after two weeks, and local police didn't follow up any of their suggested lines of inquiry.
Six persons of interest gave evidence at the inquest. One of them was backpacker killer Ivan Milat. He had been employed as a roadworker in the Hunter region in the late 1970s, and one of the places he had stayed had been the Star Hotel.
But he denied having anything to do with the disappearance of the three girls.
In a moment of breathtaking cruelty, he leaned forward and stared at the parents, saying, "I could ask how they let a 14-year-old run around at midnight."
Mamamia's True Crime Conversations explore what you don't know about the widely-known serial killer, Ivan Milat. Post continues below.