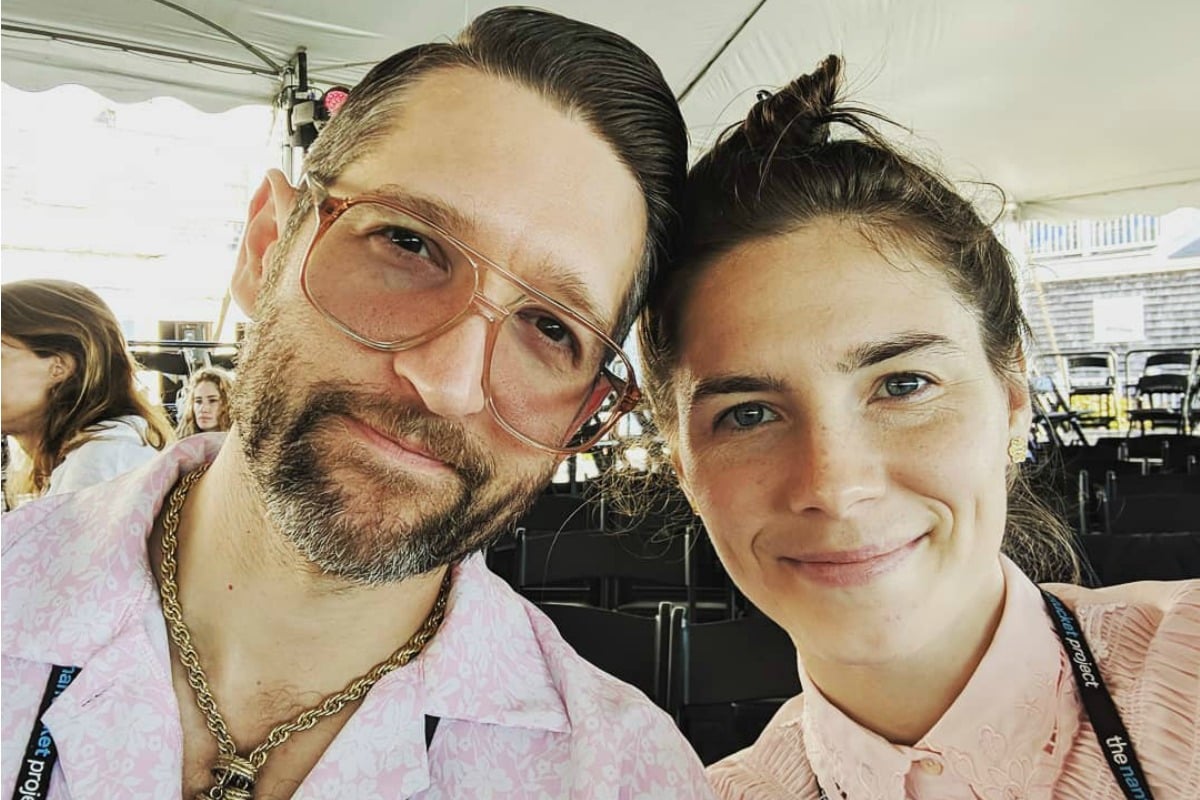 Fancy sitting down with a cup of tea, popping your feet up and opening a book of poetry by exchange-student-turned-accused-murderer-turned-journalist Amanda Knox?
It's a very specific want, but no judgement. Plus if that does sound like a bit of you, that very scenario could be in your future… If you're willing to help with crowdfunding her wedding.
Watch the Netflix trailer for 'Amanda Knox', their documentary on her trial and acquittal. Post continues below video.
Knox and her author/poet fiancé Christopher Robinson are getting married and are asking for donations of up to US$10,000 a pop to pay for very important items including:
A time capsule
Space-themed decor (no Italian Renaissance art in sight)
Gourmet food "from across the time-continuum, from medieval meat pies, to mashed martian plantains"
Handmade outfits
"Crazy centerpieces that will warp your concept of time" because flowers are overrated
A photographer to capture the "vikings drinking pan-galactic gargle blasters, mutants schmoozing with Grecian queens and cyborgs"
"Let's face it, we don't need any more stuff. What we do need is help putting on the best party ever for our family and friends!" Knox, 32, wrote on her wedding website.