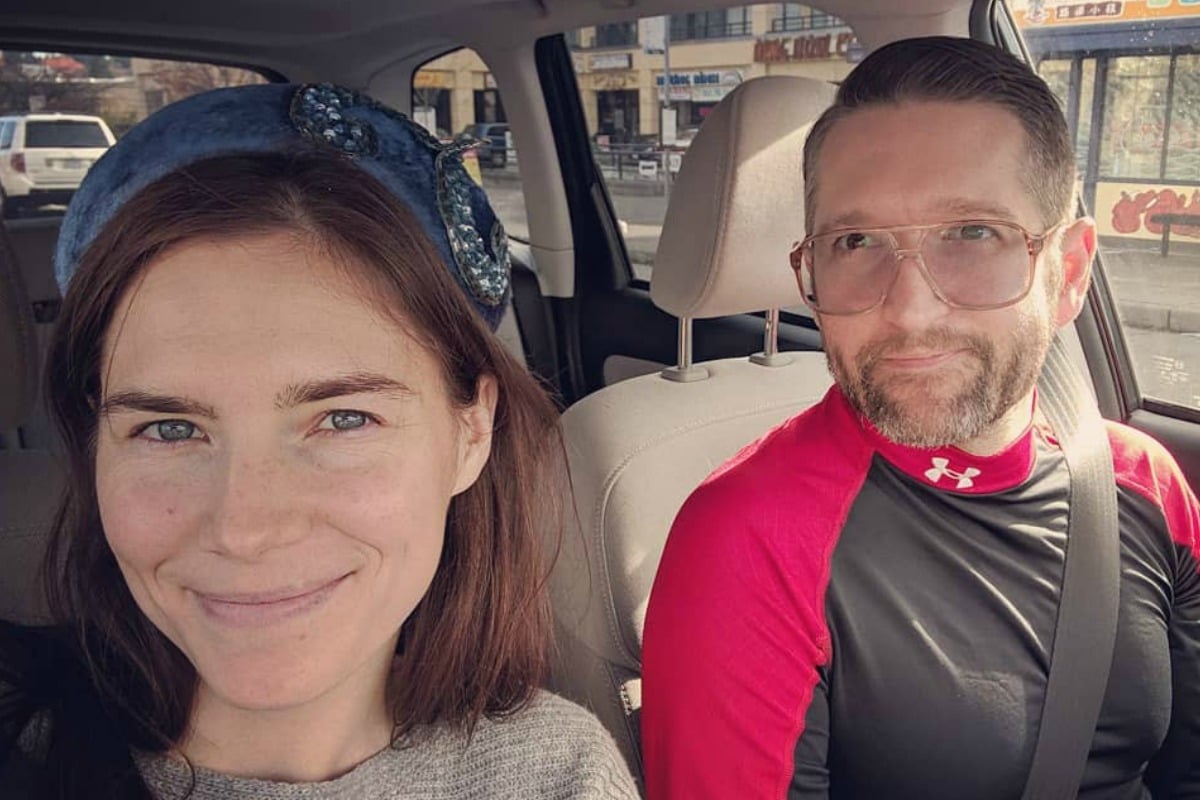 In 2007, when Amanda Knox was just 20 years old, her roommate Meredith Kercher was brutally murdered.
The women, who had only known each other for a few weeks, were living in the same house in Perugia, Italy.
They were both studying abroad at the time, with Knox originally from the United States and Kercher moving from the UK.
By the time fingerprints at the scene were identified as belonging to local man Rudy Guede, police had already charged Knox and her Italian boyfriend, Raffaele Sollecito, with Kercher's murder.
In 2009, Knox was convicted of the crime. She spent a further two years in an Italian prison before she was released on October 23, 2011, when her conviction was overturned on appeal.
The next day, Knox flew back to the United States.
 

View this post on Instagram

 
Knox, then 24, returned to college and wrote a book about her experience called Waiting to Be Heard: A Memoir.