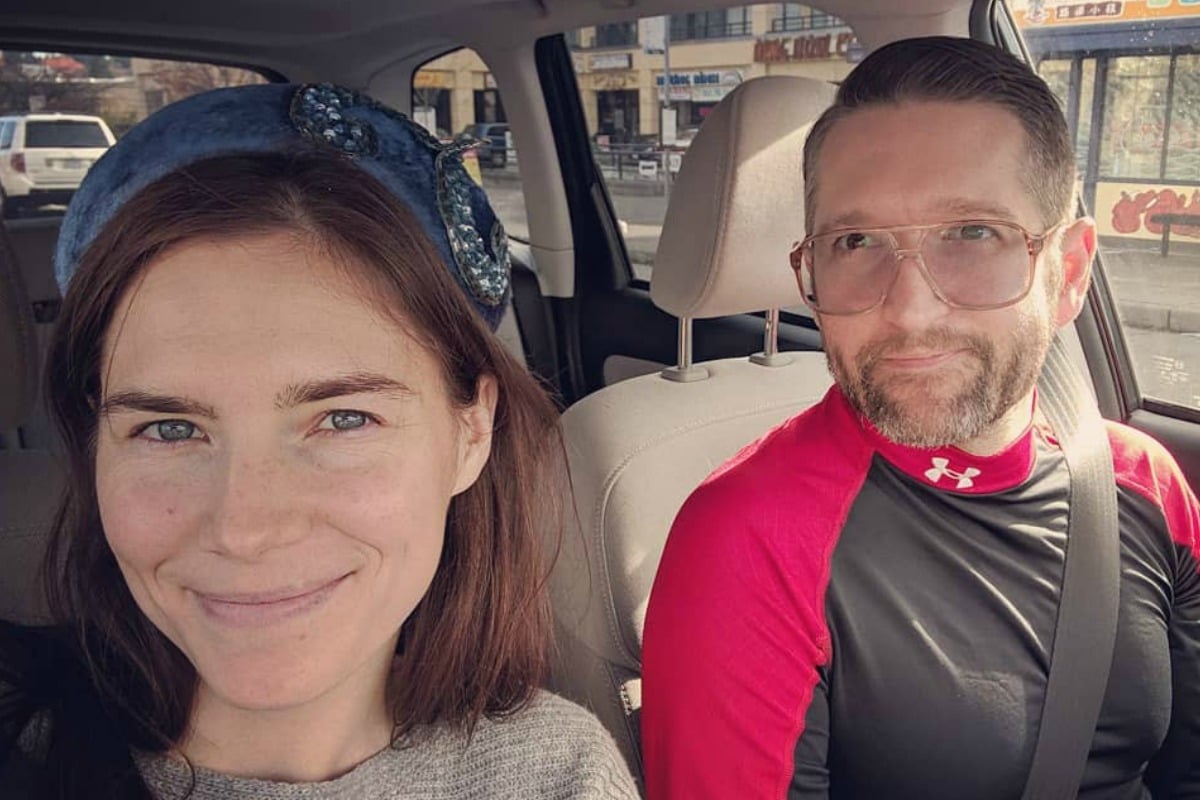 In 2007, when Amanda Knox was just 20 years old, her roommate Meredith Kercher was brutally murdered.
The women, who had only known each other for a few weeks, were living in the same house in Perugia, Italy.
They were both studying abroad at the time, with Knox originally from the United States and Kercher moving from the UK.
By the time fingerprints at the scene were identified as belonging to local man Rudy Guede, police had already charged Knox and her Italian boyfriend, Raffaele Sollecito, with Kercher's murder.
In 2009, Knox was convicted of the crime. She spent a further two years in an Italian prison before she was released on October 23, 2011, when her conviction was overturned on appeal.
The next day, Knox flew back to the United States.
 

View this post on Instagram

 
Knox, then 24, returned to college and wrote a book about her experience called Waiting to Be Heard: A Memoir.
In 2014, she was retried in absentia, found guilty and sentenced to 28.5 years in prison. Her nightmare finally ended on March 27, 2015, when Italy's highest court, the Supreme Court of Cassation, vacated her conviction.
"The knowledge of my innocence has given me strength in the darkest times of this ordeal," Knox, then 27, said in a statement. "And throughout this ordeal, I have received invaluable support from family, friends and strangers. To them, I say: Thank you from the bottom of my heart. Your kindness has sustained me. I only wish that I could thank each and every one of you in person."
Since then, Knox has been trying to rebuild her life, and to build a career in media.
She graduated from college in May 2014, and began working in a bookstore and writing for the West Seattle Herald.
The exonerated woman then agreed to take part in Netflix's Amanda Knox, a documentary directed by Rod Blackhurst and Brian McGinn. This was the first time she had so publicly and so extensively told her own story.
The documentary once again propelled Knox into the public eye, so she decided to use her fame for good.
She started working for the Innocence Project and began to talk publicly about her experience as a murder suspect, convicted murderer and eventual exoneree.