A funny thing happened when the highly anticipated Amanda Knox documentary finally dropped onto Netflix.
The documentary follows the investigation and court case surrounding Meredith Kercher, the young woman who was found dead on the floor of her Italian share house and the following trial and conviction of the infamous Amanda Knox.
It quickly became a hit, viewed thousands of times on Netflix, the subject of numerous articles and thought pieces and a trending topic across all social media platforms.
Listen to Laura Brodnik and Jessie Stephens discuss the worst thing to come out of the Amanda Knox documentary on The Binge.
That, however, was not the surprising part. It's not hard to see how a case that has always been seen as equal parts thrilling and gruesome managed to garner such an audience, even after all these years. And with an offering that added very little new information to an already over-analysed case.
The troubling thing was how we, as an audience, reacted to it.
Did you notice how I led into this story with Meredith Kercher? That's because her name should be the most important one in this case, but unfortunately, a silent dead woman will never be as sexy to us as the villainous, smoldering and possibility unstable Amanda Knox.
Audiences lept on this doco like ferocious vultures, eager to hold viewer parties so they could happily dissect every gruesome detail over some chips and dip with their closest pals. We only cared about the entertainment factor of this case, and not the fact that an innocent woman's murder might not have been properly solved due to a bungled police investigation.
However, excitedly exclaiming that you "just love true crime stories!" has become a bit of a cool catch-cry in recent years.
The same reaction happened when the true crime documentary The Case of JonBenet Ramsey, was released the month before. The first night it aired, my social media feeds quickly became filled with people happily proclaiming that they were "going home to enjoy a big bowl of ice-cream and a little JonBenet" or happily posing for photos at viewing parties. I even came across one pic where a group of viewers were posing with their eyes closed and their heads lolling lifelessly to one side. In a depiction of a dead JonBenet.
Has everyone forgotten that a little girl was actually murdered? Brutally murdered? I guess that doesn't look as good on Snapchat.
The same set of circumstances took place after Making a Murderer blew us all away when it dropped on Netflix last year. We all became obsessed with becoming amature online detectives and puzzling out the tiniest details of the case.
But the name Teresa Halbach, the name of the woman whose gruesome murder sparked the whole ordeal, was rarely mentioned.
Stephanie Kercher, the sister of Meredith Kercher, told The Daily Mail that she wishes the Amanda Knox documentary had never been made as it caused so much pain to her and her family.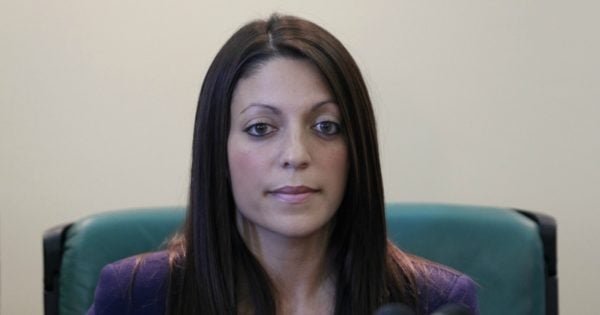 "You're trying to gather your own thoughts and your own feelings and try and build yourself up again into what your life is now meant to be and just a year later, even though there's nothing new to bring into the picture, Netflix decide to do another program," she said.
"If the documentary was meant to be about their experience and acquittal then that should have been the sole focus and how and why that came about.But to me the inclusion of graphic material is over the line.
"And there's still many questions that these documentaries fail to address, key questions the producers avoid including."
The very worst thing to come out of the Amanda Knox documentary was how the audience reacted, and the pain it caused a grieving family.
I understand the intrigue of seeing these stories, and the fascination we feel when we see them unfold in documentary format.
But let's not forget that there are real women, real murdered women, at the center of these stories.
Don't miss out on the latest episode of The Binge. It's the podcast with smart TV talk. Listen in itunes, in the Mamamia Podcast app, or below: