Amanda Keller is an Australian journalist, television presenter, radio host and a generally hilarious, smart and engaging host of Channel 10's The Living Room.
Mamamia had a chat with her, and found out all about the women she admires, her TV habits, being an ambassador for Muscular Dystrophy charity Save our Sons and her tip for who will win the strange prestigious little gold man at the 2015 Logie Awards.
READ MORE: There is only one woman in the Logies Hall of Fame.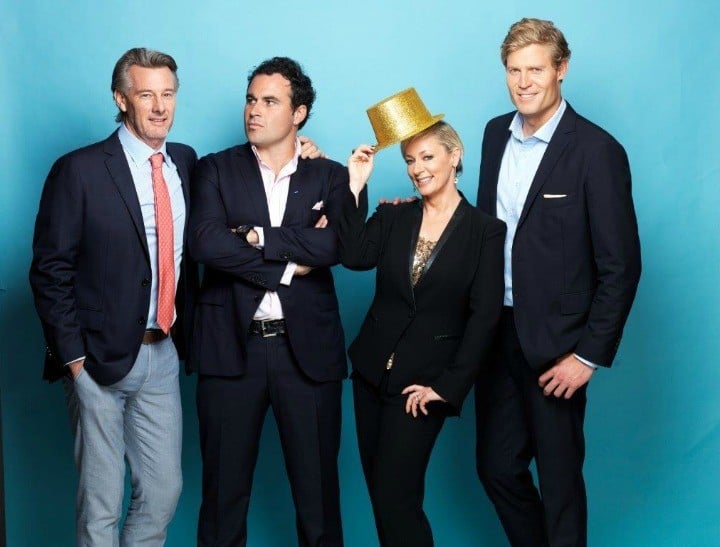 1. What's the last book that you really, really enjoyed?

Richard Flanagan's The Narrow Road to the Deep North. I don't know if 'enjoyed' is the word I'd use, but it was one of the most powerful books I've ever read. It was harrowing, beautiful and it's still haunting me nearly a year later.
2. What's the most surprising celebrity interview you've ever done and why?

We chatted recently to Rod Stewart on the phone from London and I was blown away by how self -effacing and charming he was. He was chatty and friendly, and very non-star like. He told us what his kids were up to, and it was one of those interviews where you hang up smiling. That's often the way. The performers who've been around for a while understand that 'life' is more important than stardom.
READ MORE: Attn interviewers: Never try to joke around with Cate Blanchett. She will end you.
3. Where do you go to relax?

My afternoon snooze is my haven. Even if I don't sleep, just lying in bed in the arvo with a book and a cup of tea turns the monster into a coping human. There's been many an afternoon when I'd pick the kids up after school with pillow creases on my face and bed hair. They got used to it.
4. Is there a TV show you're totally addicted to right now? Do you binge watch?

Many of the huge shows like Game of Thrones and Breaking Bad have passed me by because I go to bed early, and I never get around to catching up on the box sets. I rarely spend hours in front of the TV. But I'm loving Gogglebox at the moment. Not only is it a great way to cast your eye over shows you've missed, I get a great laugh from the comments from those lounge rooms. And I love how everyone watches telly with their sleeping dogs on their laps. Reminds me that mine needs a wash.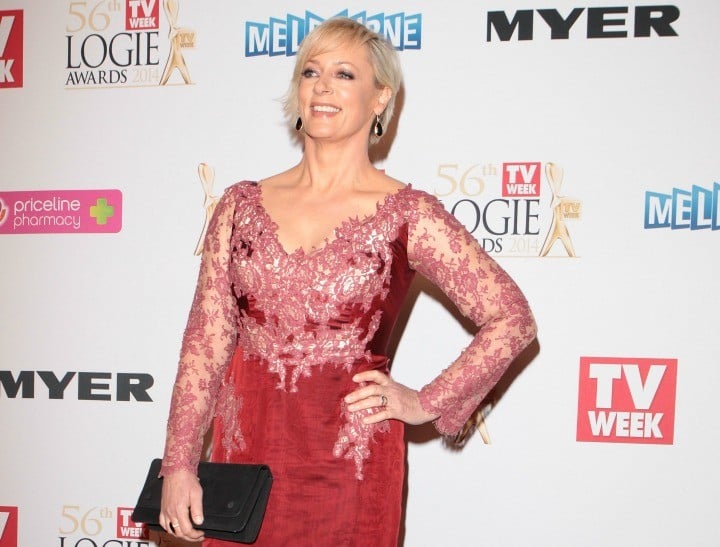 5. Who is the woman you admire most and why?

That's a toughie. I'm enjoying Hillary Clinton's race for the White House at the moment but in everyday life my hat goes off to the women I meet whose children are seriously ill. Their hardship is one we hope never to experience but wish desperately we could ease. Life can be so hard sometimes.
6. What do you know now that you would tell your younger self?

Don't over pluck your eyebrows.
7. What do you wish you knew when you started in the industry?

I wish I'd been less frightened of change. I'm conservative by nature, and there've been times when even the most wonderful opportunities have terrified me and made me wish I'd never been offered them. Idiot. I've still always taken the plunge, but I wish I could have done it with more enthusiasm and less anxiety.
8. If you could sit next to anyone at the Logies, who would it be and why?

I reckon the best person in the room is the person who wins Best New Talent. They are always full of excitement, wonder and enthusiasm – qualities the TV industry sometimes lacks. Glib is boring.
9. Have you given up wearing Spanx?

Ha! Sadly my fear of VPL and a droopy backside have seen me drift back into the world of spanx. I'm not proud.
READ MORE: 11 things only people who wear Spanx understand.
10. You are a patron of Save Our Sons – why is this important to you?

I'm an ambassador for Save our Sons which raises funds to fight Duchenne's Muscular Dystrophy . This is a heartbreaking condition that affects young boys, and has a 100% mortality rate by the time they are 20. Truly dreadful. Save our Sons was founded by Elie Eid, a house painter whose son Emilio has Duchenne's. Elie and his boyhood friend Bass have moved mountains, and have raised money t ,among other things, fund human medical trials. They are inspirational and quite possibly the most humbling people I've ever met. True heroes.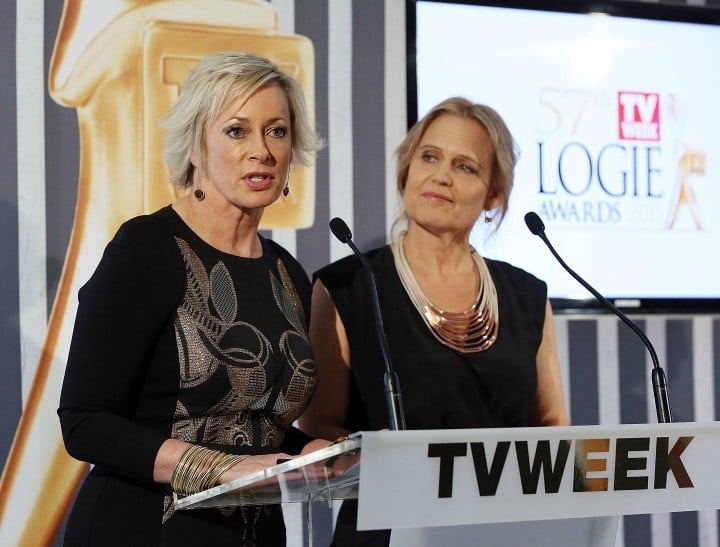 11. Who will win Gold?

All so deserving but I reckon Scott Cam has a sturdier shelf to hold it.
Who is your bet to take out the big gong at this year's Logie Awards?