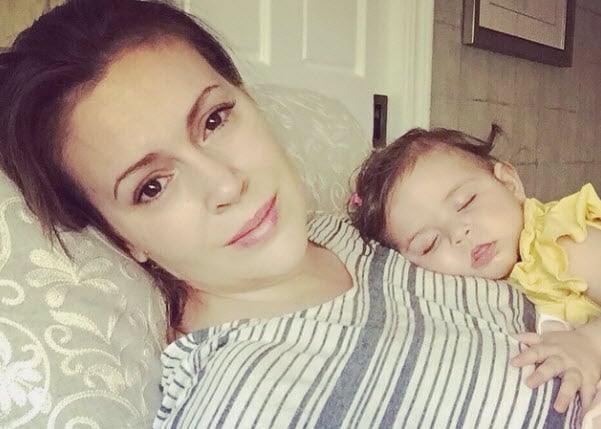 Can we get an AMEN?
Just when you thought you couldn't love Alyssa Milano any more, the 42-year-old actress has sent out the best Tweet of all time.
After giving birth to her daughter Elizabella eight months ago, the mum of two has shared the struggle of losing her pregnancy weight with her followers.
We can't help but gush over a celebrity who keeps it real.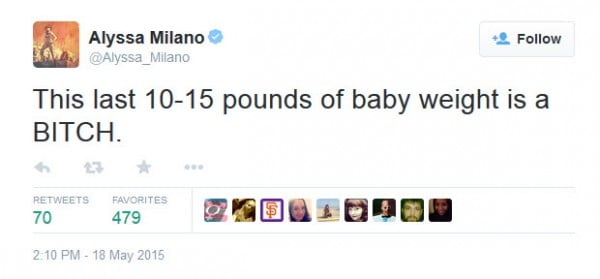 A statement which her followers were clearly loving as they shared their support for the star: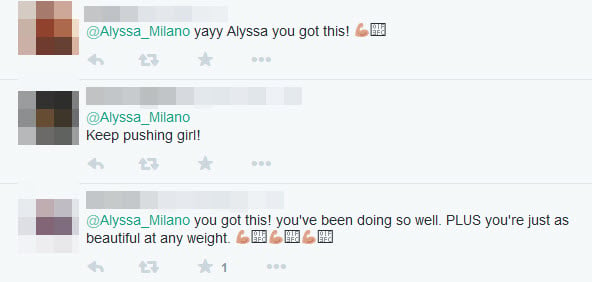 Speaking to Yahoo previously, Milano said, "I've had weight fluctuations my whole existence, so I'm just trying to stay healthy, trying to have the endurance to get through the day as a mum of two and not be too sleepy."
Watch Alyssa sing All About That Bass to her daughter Elizabella. Post continues after video...
The Hollywood star also recently told The Talk that she has embraced her stretch marks.
"Some people might see them as imperfections. But when you have a baby those are your beauty marks. I love my stretch marks! And I have them on my boobs, on my a**, on my belly," she said.
We're trying really hard not to fan girl right now.
Did you find it hard to lose your baby weight?
SCROLL THROUGH the gallery for pictures of breastfeeding celebrities...