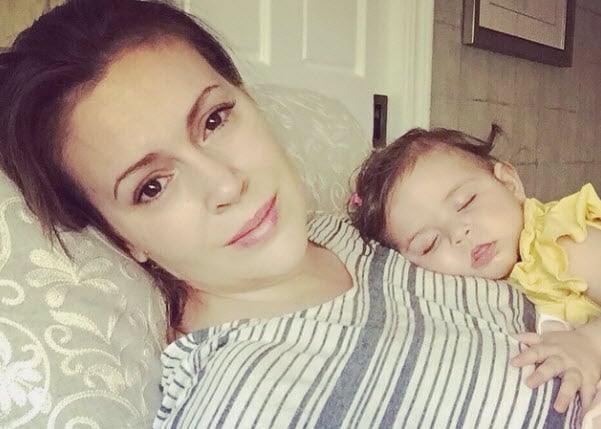 Can we get an AMEN?
Just when you thought you couldn't love Alyssa Milano any more, the 42-year-old actress has sent out the best Tweet of all time.
After giving birth to her daughter Elizabella eight months ago, the mum of two has shared the struggle of losing her pregnancy weight with her followers.
We can't help but gush over a celebrity who keeps it real.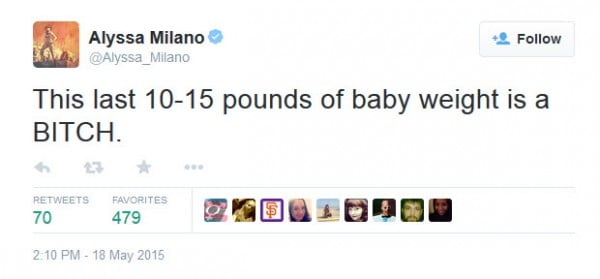 A statement which her followers were clearly loving as they shared their support for the star: