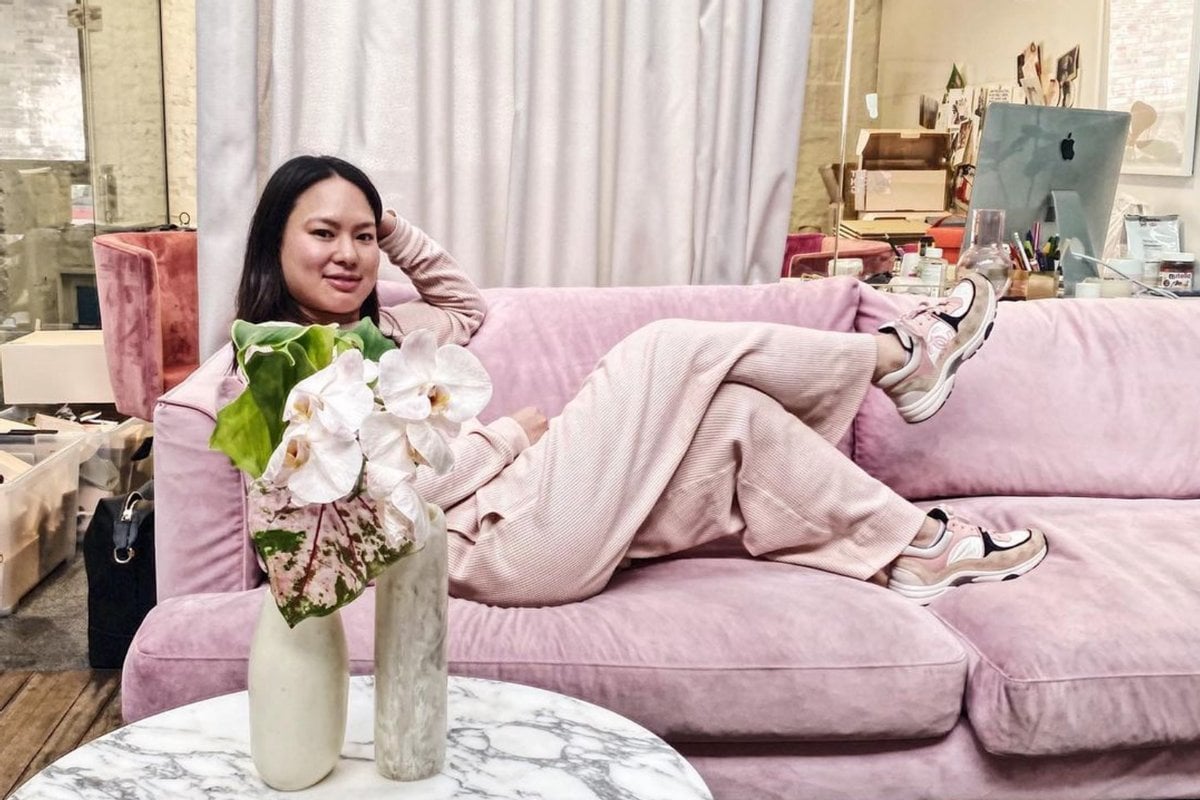 Alyce Tran knows how to build a successful brand. Just don't ask her how she does it.
The Sydney-based entrepreneur co-founded the famed accessories label The Daily Edited (you'd have to be hiding under a rock not to know those chic monogrammed pouches and phone cases), and is now the co-founder of modern homewares brand In The Roundhouse. 
She's also the market strategist for the creator platform, LikeToKnowIt. Yep, busy woman.
But before she stumbled into global success (more on that later), Alyce followed the "typical path". 
She went to uni, studied law and became a corporate lawyer.
Watch: Five tips to end procrastination. Post continues after video.
Speaking to Mamamia, Alyce - who recently applied her creative talents to a Christmas card collaboration with VistaPrint - shared the important lessons she's learnt going from a lawyer to the force behind two cult brands.
Here's what she told us.
1. Grow your side hustle before making it full-time.
After Alyce completed her law degree at the University of Adelaide, she landed a job at a Perth law firm before relocating to Sydney. It was there she met her soon-to-be The Daily Edited (TDE) co-founder, Tania Liu. 
It was during a chat with her that Alyce realised law wasn't her end goal.
"One night, [Tania] actually asked me whether or not I wanted to be a lawyer forever. And I was kind of like, 'I don't know, probably not'," Alyce told Mamamia.
"I didn't see the full legal career track as something that I really wanted to do. But I didn't really know what other options there were for me at that point in time, because as a young person, you studied law and you're now at a law firm. So what else is there?"
"So, we started The Daily Edited together, and initially, it was just something that was a hobby, and we never thought it would really go anywhere," she said.
Alyce and Tania originally launched The Daily Edited as a fashion brand in 2011.