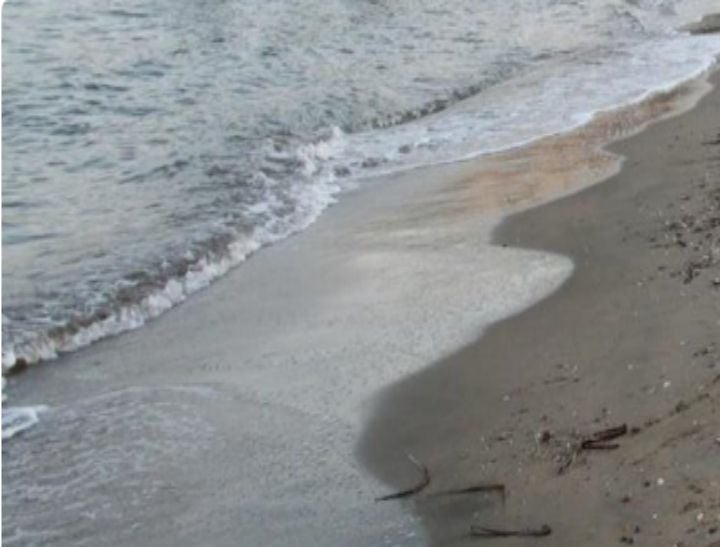 We've rounded up all the latest stories from Australia and around the world – so you don't have to go searching.
1. Aylan Kurdi's father has spoken of how his sons slipped through his fingers.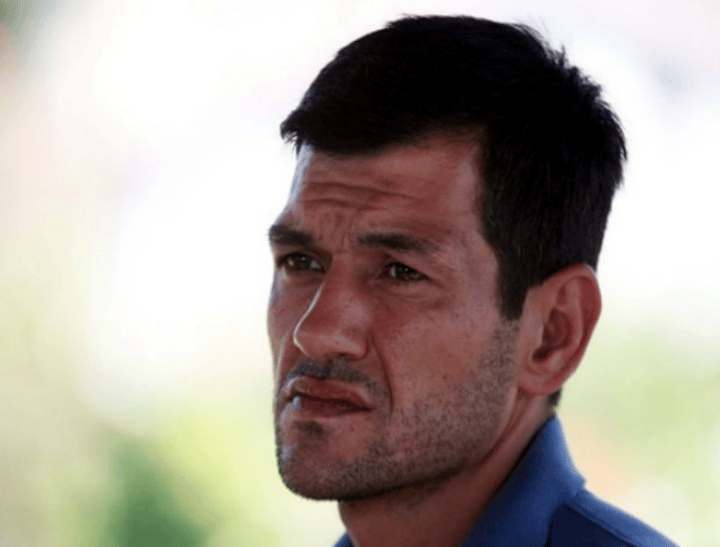 The father of Aylan Kurdi, the three-year old boy who died while trying to make it across the Mediterranean to the Greek island of Kos, has spoken of the devastating moment his children slipped from his hands.
Aylan's five-year old brother Galip Kurdi died along with their mother Rehan and eight other refugees.
Abdullah Kurdi said he paid traffickers twice before crossing over to Kos and at one point, even tried to take off on their own.
He says the boat filled with water boat soon after they set off.
"In our first attempt, coastguards captured us in the sea and then they released us. In our second attempt, the organisers did not keep their word and did not bring the boat."
He says there was panic.
"When water filled the boat and it sank. We had life vests. I was holding my wife's hands. My children slipped from my hands. We tried to hold onto the boat but it deflated rapidly.
Everyone was screaming. I could not hear the voices of my children and my wife. I tried to swim to the beach by following the lights. I looked for my wife and children on the beach but couldn't find them."
He did not think they were dead at this point and went back to Bodrum, but found out the "bitter truth" soon after.
"I thought they had run away out of fear [of being caught] and I went back to Bodrum. When they did not come to our meeting point in the town I went to the hospital and learned the bitter truth."
2. Asylum seekers in Hungary struggle with police after being pulled off train.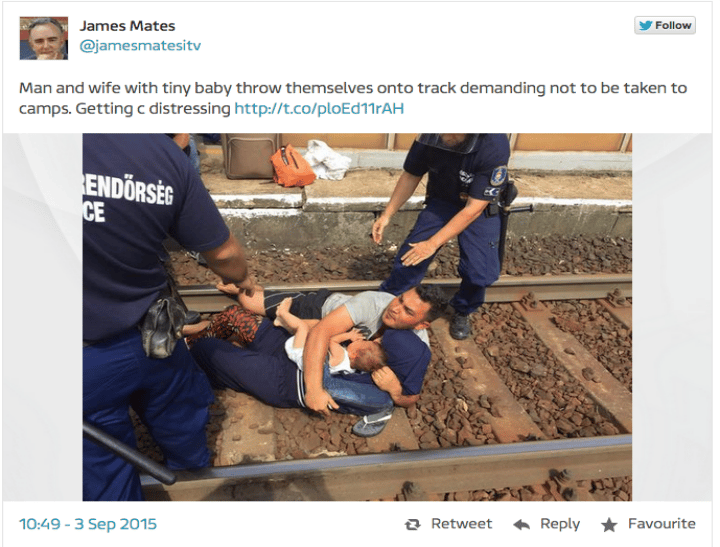 Asylum seekers  in Hungary have scuffled with riot police while others threw themselves onto train tracks and fled as authorities tried to take them to a reception centre in Hungary, attempting to end the standoff .
Chaotic scenes erupted when the train stopped in the town of Bicske, which holds one of Hungary's refugee camps and police attempted to force the migrants off the train.
Riot police ordered them off, but many asylum seekers resisted, laying on the railway line or fleeing. Some wrestled with police, trying to get back on board.
In Brussels, Hungary's Prime Minister Viktor Orban described the situation as a "German problem" as Germany was where those arriving in the EU "would like to go".
But European Council President Donald Tusk said at least 100,000 refugees should be distributed across EU states.
3. New York Times attacks Tony Abbott's asylum seeker policy.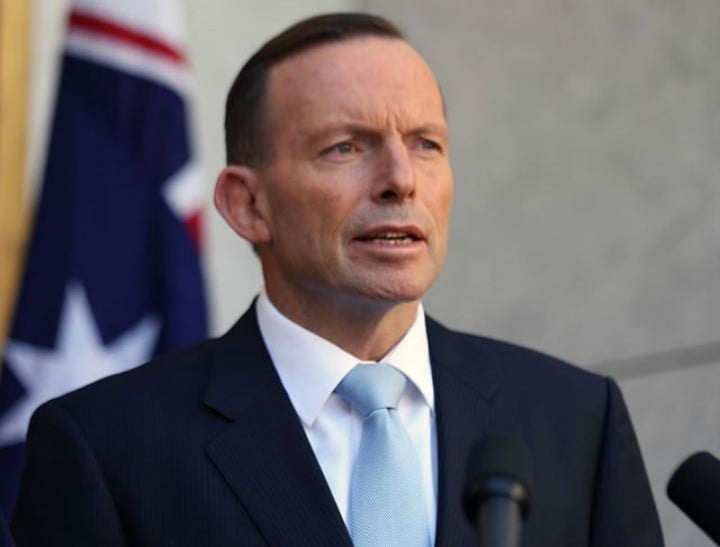 The New York Times has called on Europe not to follow in the footsteps of Australia – attacking the Abbott government's asylum seeker policies.
In an editorial called "Australia's Brutal Treatment of Migrants" the newspaper has said Australia's reputation is suffering in the eyes of some international observers under the government's hardline efforts to "stop the boats".
"Some European officials may be tempted to adopt the hard-line approach Australia has used to stem a similar tide of migrants. That would be unconscionable." They wrote.
"Prime Minister Tony Abbott has overseen a ruthlessly effective effort to stop boats packed with migrants, many of them refugees, from reaching Australia's shores. His policies have been inhumane, of dubious legality and strikingly at odds with the country's tradition of welcoming people fleeing persecution and war."
3. Woman forced to listen to heartbeat before abortion.
A woman has written of how she was shocked to be forced to listen to the heartbeat of her fetus before she was allowed to be granted an abortion in Victoria.
She says she wrote a 'public service announcement' on Tumblr claiming she was told: "Sorry, but it's the law, we need to make sure you're aware of the heartbeat and acknowledge it, it's part of our job."
She wrote:
I was recently subjected to manipulation by two doctors at a public hospital. They literally forced me and my partner to watch the ultrasound, pointed out the heartbeat and said "Sorry but it's the law, we need to make sure you're aware of the heartbeat and acknowledge it, it's part of our job". This was a lie. My partner and I were so upset by this that I put off the procedure that day as I felt too emotionally unstable to deal with it. I decided that I did not feel safe having the procedure at the hospital so I had to wait two more weeks (I'm now dangerously close to the cut off date for abortion) and I now have to pay almost $500 with no medicare rebate and have to endure harassment from protesters at a private clinic. I was initially unsure about this conduct as I had had an abortion before but many years ago, so I did some research afterwards, and also spoke to women's health professionals. "
She says she filed a complaint against the clinic.
Leslie Cannold, a past president of Reproductive Choice Australia told The Daily Mail if her Tumblr account is true it is "absolutely inappropriate.
"That is absolutely not part of the law. And to me, that sounds like a tactic one of the pro-life agencies would deploy"
She said ultrasounds are though commonly used as a medical procedure before an abortion is performed.
4. Police are treating the death of a three-month old girl from Heathcote in Victoria as suspicious.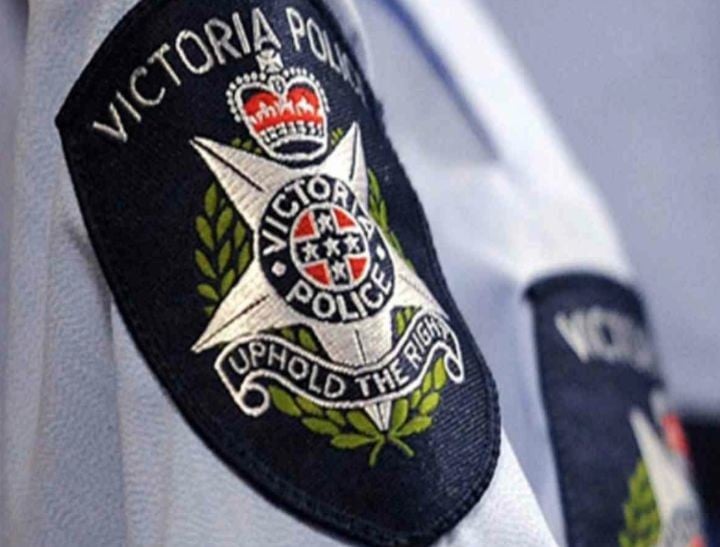 News Limited reports that Victorian police are investigating the movements of the parents of a three-month old girl who died on Sunday.
The baby was flown to the Royal Children's Hospital on Saturday after becoming critically ill, but tragically died on Sunday about 7.30pm.
The Homicide Squad was notified and a man aged in his 20s, from Heathcote, was interviewed but released pending further inquiries.
Detective Inspector Mick Hughes today last night "her injuries have led us to believe the death is suspicious — there was enough concern there".
"We've spoken to both parents and we're going through the timeline."
"I can honestly tell you there were no obvious signs of injuries" he said  "She was in critical health, but no physical signs of injury," he said.
The usually quiet street was described as a scene of chaos on Saturday with five ambulances and police cars at the property.
Det-Insp Hughes said the parents weren't known to police and presented as a "young loving couple".
"We have to look at all the circumstances and get all the evidence we can," he said.
Anyone with information is urged to contact Crime Stoppers on 1800 333 000.
5. Confirmation missing piece from Malaysian Airlines.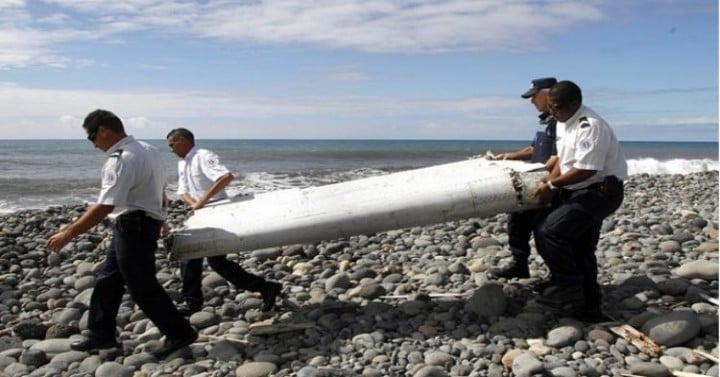 French prosecutors have now confirmed that a wing part found on the Indian Ocean island, Reunion, is from ill-fated Malaysia Airlines flight MH370, a month after tests on the flaperon began.
"It is possible today to say with certainty that the flaperon discovered on Reunion island on July 29 came from flight MH370," Paris prosecutors said in a statement, confirming claims made by Malaysia's prime minister last month.
There are fresh claims that the search for the missing jet has been focusing on the wrong place with Fairfax Media reporting computer mapping shows the plane may have crashed more than 3200 kilometres north of the current search area – near Java.
Scientists at the Helmholtz Centre for Ocean Research in Kiel traced how the flaperon could have ended up on Reunion.
"Our results show that the current focus of the search south-west of Australia may be too far south," said Jonathan Durgadoo, one of the researchers.
They have pin pointed one area 518 square kilometres off the south coast of Java.
6. Melbourne train strike leaves city in chaos.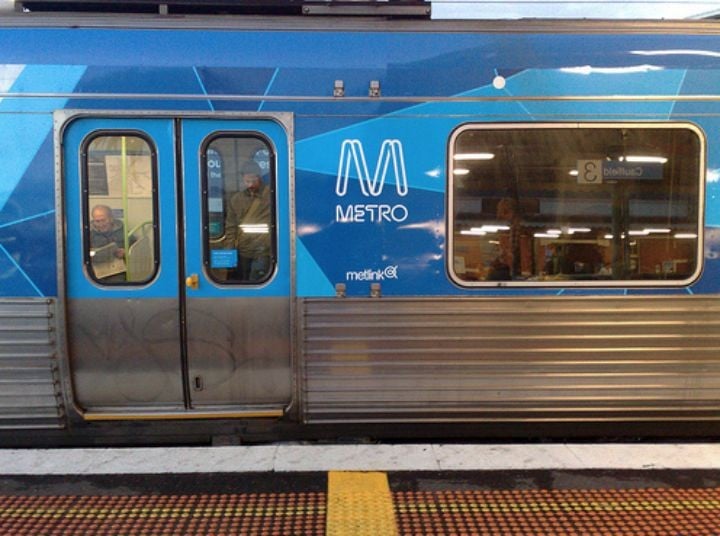 VicRoads and Public Transport Victoria have asked those who can work from home today to do so.
Metro workers are walking off the job between 10am and 2pm but have said the impact on the city will last a lot longer.
Services will start thinning from 8.15am and wont return to normal until after 4.30pm.
The RACV has offered the following advice:
If travel is non-essential commuters should consider delaying their trip, however if they need to travel they should consider the following options:
* If train is your only means of transport, consider getting into the city early to avoid the stoppage
* If you are planning to catch a taxi, book ahead to avoid the rush.
* Join with friends and colleagues to car pool to work or school. If you are travelling by car be sure to check real time travel conditions.
* Ride your bike or walk to your destination. In the CBD you can hire a bike via the Melbourne Bike Share program.
7. School bans organ awareness day for fear of offending some families.
The Daily Telegraph reports that Kellyville Public School in Sydney's North-West has banned an organ donation awareness day in order to not offend a pupil who is a Jehovah's Witness.
Jersey Day raises awareness about life-saving potential of organ donation.
The school's current principal Petra Hocking wrote to parents and ruled out participation in today's Jersey Day saying the pupils were too young to comprehend such issues.
"We do not feel that this is a topic normally suited to younger students and we are also aware we need to respect cultural differences and religious beliefs amongst our school community,'' the letter said.
The Daily Telegraph writes that the consideration was made on behalf of a pupil who is a Jehovah's Witness.
8. Rupert Murdoch calls for a snap election.
Media Mogul Rupert Murdoch has used Twitter to call for a snap poll in Australia as he says it is "almost ungovernable".
He wrote that Australia is a beautiful country with great people but large problems.
He said, "Extreme greenies, increasing in support hold balance. Against growth and subsequent jobs.   Seem beyond reason."
He wrote of the problems that ice was having over rural areas.
"One over riding social issue dominating conversation everywhere is alarm at spread of new deadly drugs, especially in rural communities."
But said, for him, Prime Minister Tony Abbott is still by "far the best alternative".
9. Teen kills himself taking a selfie with gun.
A teenager has died after he accidentally shot himself while posing for a selfie with a gun.
The 19-year old from Houston in the US died from a gunshot wound to the throat on Tuesday.
Police said Deleon Alonso Smith found the gun and was taking pictures of himself holding the weapon when it fired.
His cousin, who had also been taking photos with the gun, was in another room in the apartment when the accident occurred.
Mr Smith's uncle, Eric Douglas, told KHOU-TV: "I went up there and tried to revive him, but there was no reviving him, he was dead."
Relatives told KPRC-TV Mr Smith had two small children and was starting college on Wednesday.
10. Your cat doesn't care about you. Sorry.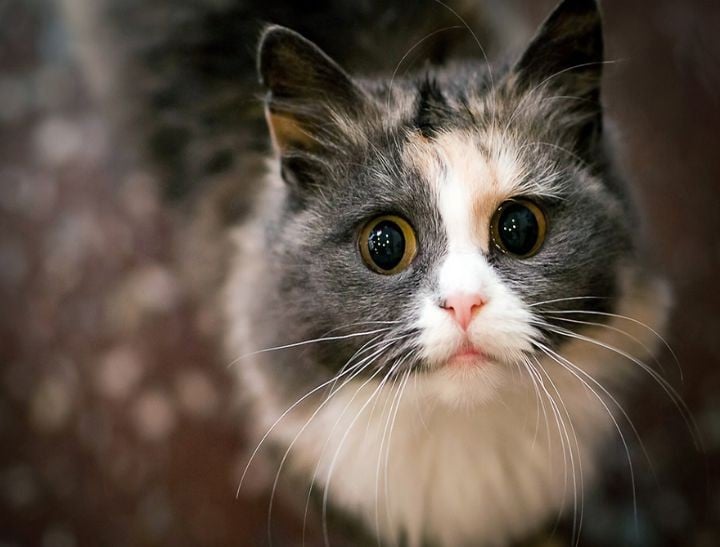 Researchers from the UK have found that cats don't suffer from separation anxiety like dogs do as they are more autonomous than dogs, and the noises they make when their owner leaves are simply from frustration.
Daniel Mills, Professor of Veterinary Behavioural Medicine at the University of Lincoln's School of Life Sciences said that previous research has suggested that some cats show signs of separation anxiety when left alone by their owners, in the same way that dogs do but the results of their study show that they are in fact much more independent than canine companions.
"It seems that what we interpret as separation anxiety might actually be signs of frustration."
"For pet dogs, their owners often represent a specific safe haven; however it is clear that domestic cats are much more autonomous when it comes to coping with unusual situations."
And here we were thinking you cared little Moggy.
Heartless.
Do you have a story to share with Mamamia? Email us [email protected]
[post_snippet id=324408]