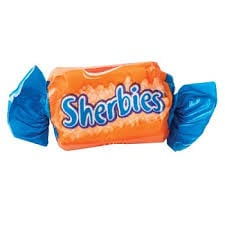 They giveth and they taketh away.
UPDATE:
Rejoice! Sherbies have been given a reprieve and will remain in the Allen's lolly lineup.
An Allen's spokeswoman told Fairfax Media that initial media reports were mistaken, and that our favourite fizzy treat was not discontinued.
Mamamia previously reported…
Brace yourselves.
We're about to enter a new era of confectionery.
Almighty lolly-maker Allen's has just announced it will stop selling some of its classic treats. In a statement to news.com.au, a spokesperson said the brand were "streamlining the portfolio".
So who didn't make the cut?
1. Sherbies.
Sadly, Sherbies could never compare to its superior wrapped brothers, Fantales and Minties.