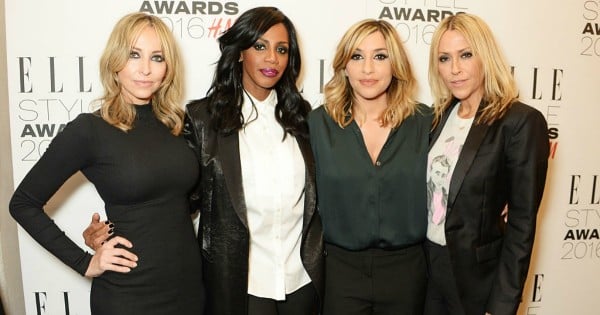 Dubbed the 'edgier' version of the Spice Girls, All Saints was one of the most popular girl groups of the 1990s.
And now, having reformed more than a decade after their premature split in 2001, the band has made some explosive revelations about the sexism they faced in the music industry.
Band members Shaznay Lewis, Melanie Blatt and sisters Natalie and Nicole Appleton told BBC on Wednesday they were forced into compromising positions simply because they are women. Unlike their boyband counterparts, racy FHM photoshops were all part of the gig, as was the expectation to dress 'sexily'.
Can't quite place them? We bet you had this on repeat through your CD player… (post continues after video).
If they weren't smiling 'enough' they were dismissed as "difficult" or "sulky", said Melanie: "A lot of [male] Britpop groups at the time would act very arrogantly and very stroppy, but that was never seen as a negative thing.
"We weren't half as bad – but if we didn't want to smile one day, or we weren't really interested in doing an interview, we'd be labelled as stroppy cows."
One particularly alarming story includes being demanded to appear topless on Top of the Pops. The four women were told if they did not bare all, they would be cut from the wildly successful programme.
To create the illusion of nudity, Shaznay said producers were determined to shoot the band performing from the shoulders up: "They were filming images of us to use as a backdrop and they wanted us to take our tops off."