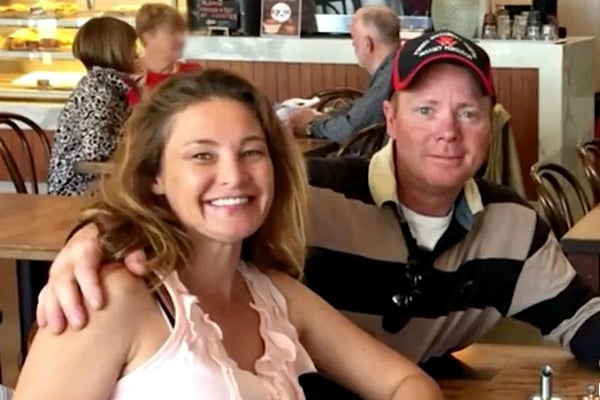 — With AAP.
If you are experiencing domestic violence, support is available. Please call 1800 RESPECT (1800 737 732) to speak to a trained counsellor.
Content Warning: This post contains references to domestic violence, and may be triggering to some readers.
At 3.29pm on December 28, 2017, Alicia Maree Little sent a text message to her mother. She was leaving her fiancé, Charles Evans. She'd been packing her bags and making arrangements to go. "In the next 24 hours," she wrote, "there's going to be drama."
Later that afternoon, the 41-year-old was dead.
Evans was today sentenced in Victoria's Supreme Court to four years in prison for dangerous driving causing death and failure to help.
The 45-year-old fatally struck his fiancée with his Toyota Hilux following an argument at their property in Kyneton that December day. As she lay dying, he fled.
"Alicia was a fun, charismatic, adventurous spirit who had an unimaginable ability for human compassion," Alicia's sister-in-law Lauren Little said outside court.
"She died alone and her injuries were so severe they could no longer support life."
Evans had initially been charged with murder over the incident but, in a plea deal with the prosecution ahead of his trial, pleaded guilty to the lesser charge.
A relationship "marked" by violence.
In delivering the sentencing decision on Tuesday, Justice Lesley Taylor described the couple's four-year relationship as one "marked by episodes of family violence".
"Both you and Ms Little had, on various occasions, contacted police alleging assault by the other," Justice Taylor said.
By Christmas 2017, Alicia Little had decided to leave. Over the next few days, she contacted several friends and relatives about her plans. In phone calls on the day of her death, Evans could be heard shouting angrily in the background.