At around lunchtime on 28 August 2014, 14-year-old Alice Gross left her family home in Hanwell in the UK, telling her mum, Rosalind, she would be home by 6pm.
When Alice never arrived, Rosalind was quick to report her missing. Alice suffered from anorexia and was particularly vulnerable at the time. Believing her mental health was the reason behind her disappearance, her mum wasted no time in raising the alarm.
Despite her recent struggles, Alice was described by friends as "spirited" and "full of promise" according to Sky News.
Alice's family made an emotional appeal for her to get in touch, saying they 'desperately missed her'. Meanwhile, police tried to build a picture of Alice's last known movements. CCTV footage had captured her walking along the Grand Union Canal towpath towards Kew shortly after 1pm. At around 3.45pm, the cameras captured her walking back along the same path towards her home.
The final images of Alice were captured on the Trumpers Way Canal Bridge at 4.23pm. Just moments before, the grainy images showed five separate cyclists riding down the same path, the BBC reported.
While searching the area around the canal, police found Alice's backpack – the shoes she had been wearing on the day she disappeared were inside it – but there was no sign of her iPhone, which police believed could hold key information in helping to find her.
Distraught, Alice's family renewed their appeal for her to come home.
"We'd like to say to Alice first of all that we miss her, that we love her and that she's not in any trouble, and we want to know that she's safe. We just want her to come home," her mum said.
Days passed.
Then, on 16 September, the case took a dramatic turn.
Holly Wainwright and the Stephens Twins deep dive on our fascination with the True Crime genre: is it just our love of a good story, or something more sinister? Post continues…
Police released a statement saying they were trying to locate a man by the name of Arnis Zalkalns. The 41-year-old builder from Latvia was known to travel to work down the route Alice was last seen – and had disappeared from his home on 3 September, according to his wife.
Officers searched high and low for Zalkalns, even travelling to his home country. But they drew a blank. Where had he disappeared to and why?
Two weeks later, police discovered Alice's body in the River Brent. She was naked save for one sock, and she had been weighed down by a bicycle wheel with bricks attached. On top of that were a number of heavy logs that had caused her tiny body to sink into the silt on the river bed.
Alice's family paid tribute, saying they had been left "completely devastated" by the death of their "quirky live spark of a girl", the Express reported.
The investigation was now a murder inquiry – and of course, the police's number one suspect was Arnis Zalkalns.
But he would never be brought to justice.
On 3 October, his body was found in nearby Boston Manor Park. He had taken his own life.
A year later, an inquest was held and a shocking picture of the man believed to be responsible for Alice's death emerged.
Zalkalns, it turned out, was already a convicted killer. Back in Latvia in 1998, he had lured his wife, Rudite, into woodland before beating her with a pole and knifing her with a homemade blade.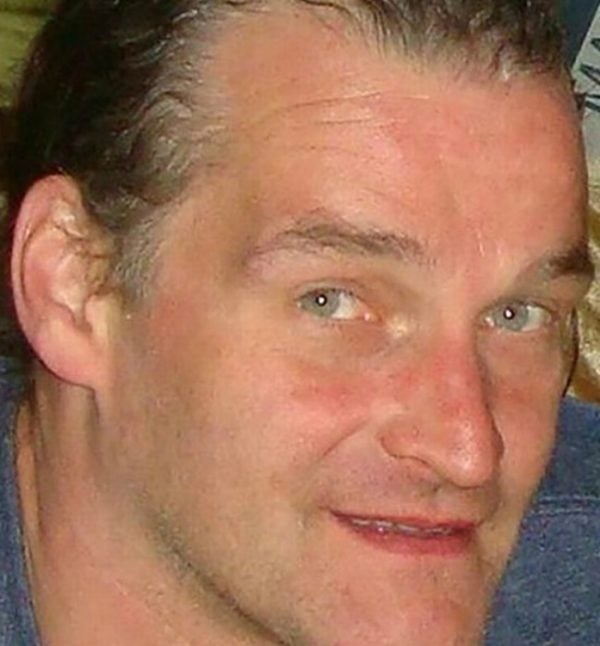 He then buried her body in a shallow grave. Somehow, authorities in the UK had not known his history when he moved to the country upon his release from prison.
Police said they believed one of the cyclists who passed Alice was Zalkalns and that he killed her "shortly after they met".
Jurors at the inquest ruled Alice's death was "consistent with compression asphyxia", where pressure to a person's chest prevents them breathing and that the attack had likely been "sexually motivated". Police confirmed they would have been charging Zalkalns with the murder if he had been alive. It was also revealed that after he likely killed her, further CCTV captured Zalkalns calmly buying a beer in a local shop.
Tough questions were raised about how Zalkalns had been able to hide his criminal past and how he had been able to make a life - and take a life - in a new country.
Alice had been "failed by the state" according to her heartbroken sister, Nina.
In a statement after the verdict, Alice's dad Jose said: "As Alice's father losing Alice has shattered me. The pain of knowing I will never see, hear or cuddle her again is unbearable.
"This inquest has helped me face what has happened and hopefully now I will be able to properly grieve for my beautiful, loving daughter."