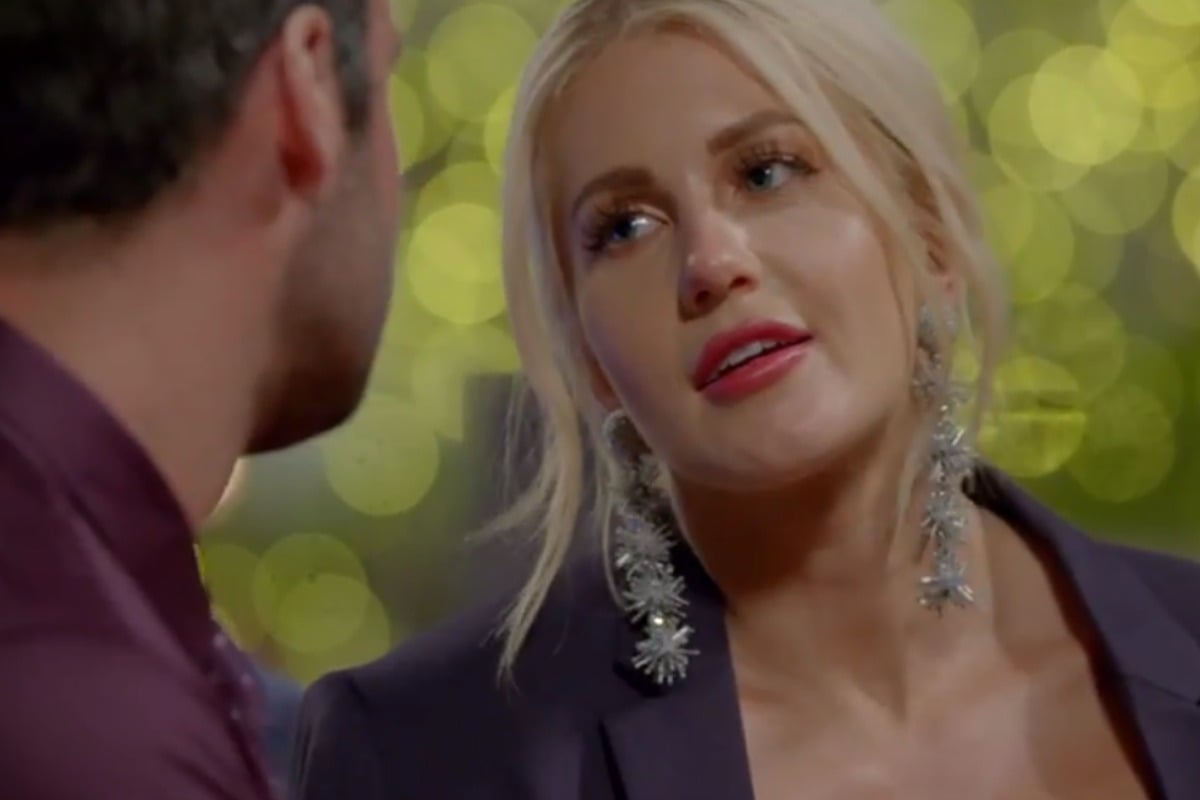 I think we all saw this coming.
Especially when the first three episodes of The Bachelorette pretty much consisted of Paddy yelling out "FIT" and Ivan dancing… to no music.
You see, we're four weeks into this season and ratings are at an all time low.
Even die hard fans are turning away in droves and those who are persisting with the show are doing so… begrudgingly.
The Bachelorette has, at least for now, lost some of its magic.
There's no one reason for this. Instead, the show's downfall can be attributed to several small missteps.
Listen to the latest episode of Bach Chat…

First, Ali Oetjen was an odd choice for the Bachelorette. Not because she's been through the franchise twice before, or even because the announcement was overshadowed by rumours of her infidelity involving… the stairs.
But because the average Australian woman can't relate to her.
Ali, as lovely as she is, has spent the past five years in the public eye as a reality TV show contestant turned influencer. She projects an image of her perfect life on Instagram, in between promoting her own recipes and wellness programs.
Every single element of her life seems flawless, except for her love life. And when her dating life goes askew, she's given a national platform in which to find her ideal man.
Our previous Bachelorettes – Sam Frost, Georgia Love, and Sophie Monk – all had completely different backstories. But they held the same qualities – they were funny, flawed and a little bit awkward.
We could see a lil' bit of ourselves in them – and we really wanted to invest in their love story.