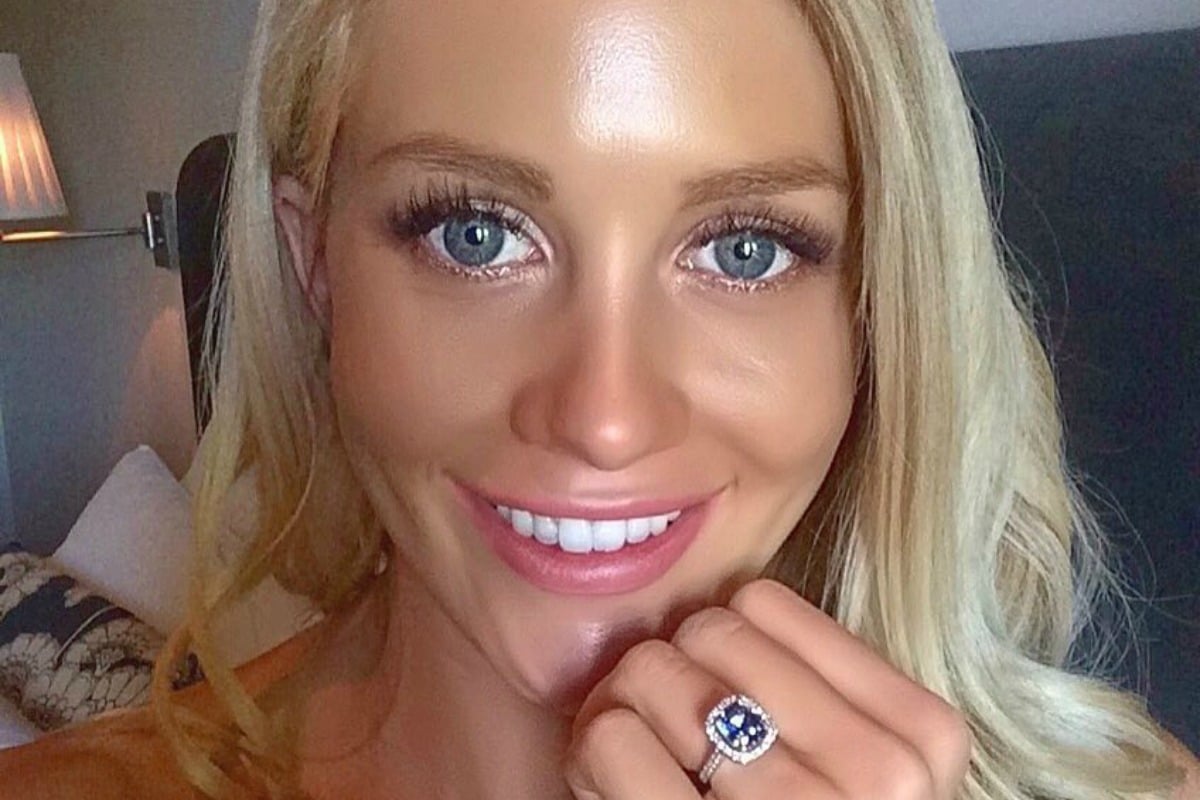 1. Ali Oetjen's ex is selling her engagement ring on Gumtree and it's… cheapish.
Erm.
It seems Ali Oetjen's ex is selling her engagement ring on Gumtree…
And no, we're not talking about Grant Kemp this time.
According to The Daily Telegraph, the Bachelorette's ex fiance Dave Waldeck is attempting to sell the custom-made 3.56 carat sapphire and diamond ring online.
But although Dave originally bought the ring for $19,150, he's reportedly only asking for $12,400 for it.
Ali and her ex-partner are rumoured to have split in 2017, shortly before Ali appeared on Bachelor in Paradise, after three-and-a-half years together.
Speaking to The West Australian at the time, Ali described the split as "extremely tough" but "a long time coming".
Dave proposed to Ali in December 2015 in front of family and friends at an Adelaide pub.
2. Um. There's a very unfortunate typo in this Julia Roberts' newspaper article.
Wow.
Again, we find ourselves wondering whether it's possible to die from second-hand embarrassment. How do we keep ending up here?
Oh, that's right extremely unfortunate typos.
This time, it's at the hands of a local paper in New York called The Post-Journal of Jamestown. They published a lovely feature article on Julia Roberts, discussing how her career has changed as she's grown older.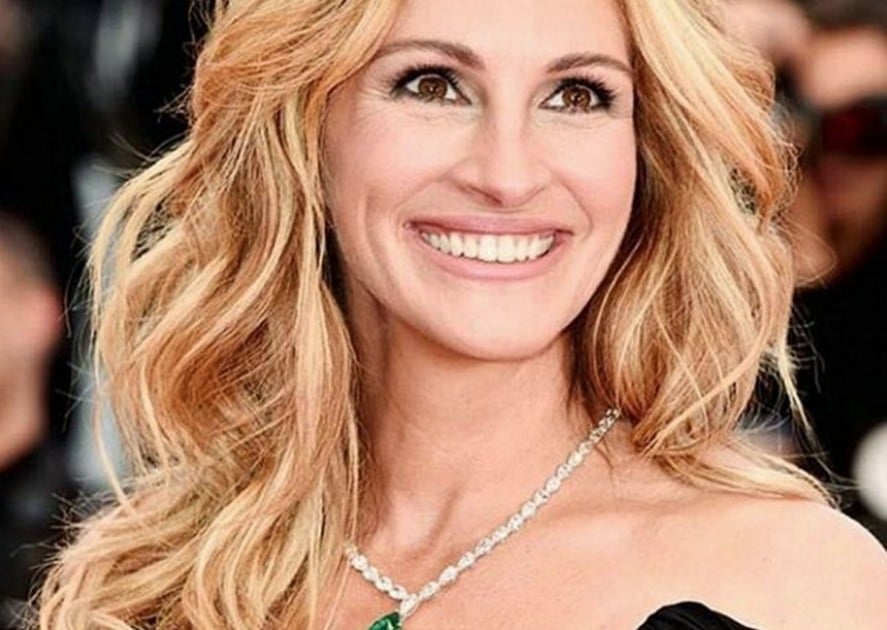 Only, the headline features a bloody shocker of a typo.
"Julia Roberts Finds Life And Her Holes Get Better With Age," it read.