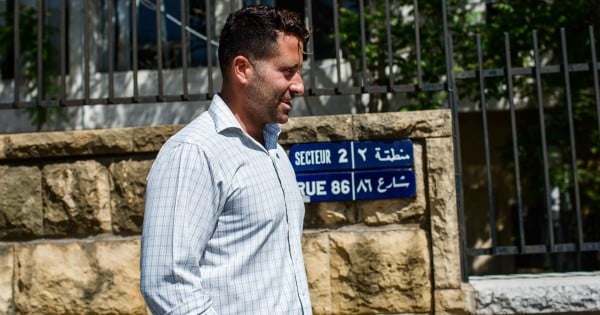 With Sally Faulkner and the 60 Minutes crew now safely released from their Beirut prisons, Ali el-Amine has spoken to Australian media outlets to share his side of the story.
Speaking with KIIS FM's Kyle & Jackie O from Beirut this morning, el-Amine spent 15 minutes painting a tale that differs significantly from what has previously been reported, breaking down the pivotal moments that ultimately lead to his ex-partner's "rescue" attempt.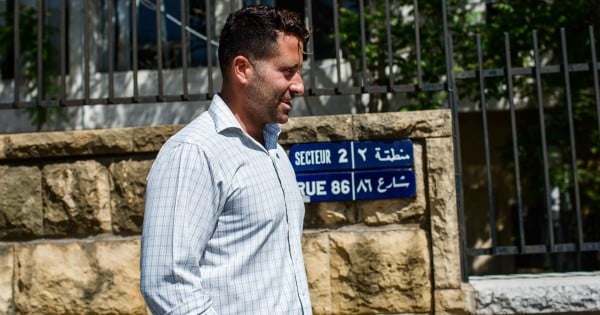 Ali Elamin appears outside court earlier this week. Source: Getty. 
According to el-Amine, who has told his children nothing of what has happened over the past 15 days, he traveled to Beirut with the couple's two young children, Lahela and Noah last May, planning to spend only the summer there. It was only after stories about Faulkner's new partner emerged that el-Amine decided to stay permanently, he says.
"Lahela kept on telling me that mummy's friend would sleep in the same bed, and mummy's friend was always around, and I just wasn't okay with that."
"So, they're better off with me, you thought? Sandilands asked el-Amine.
"Yeah," he responded.
Faulkner and el-Amine's children Noah and Lahela.
With Faulkner's email account on a shared family iPad, el-Amine says that he was able to see what Faulkner was planning and tried to stop the plan before it went ahead. "I could see she was trying to orchestrate like, a kidnapping," he said sadly.
"I told her, please stop whatever you're doing because you're jeopardising our safety," el-Amine said, continuing, "she was kind of trying to pinpoint our every move every time she Skyped the kids, and that's when I said we can't communicate with you, it's not to our favour."