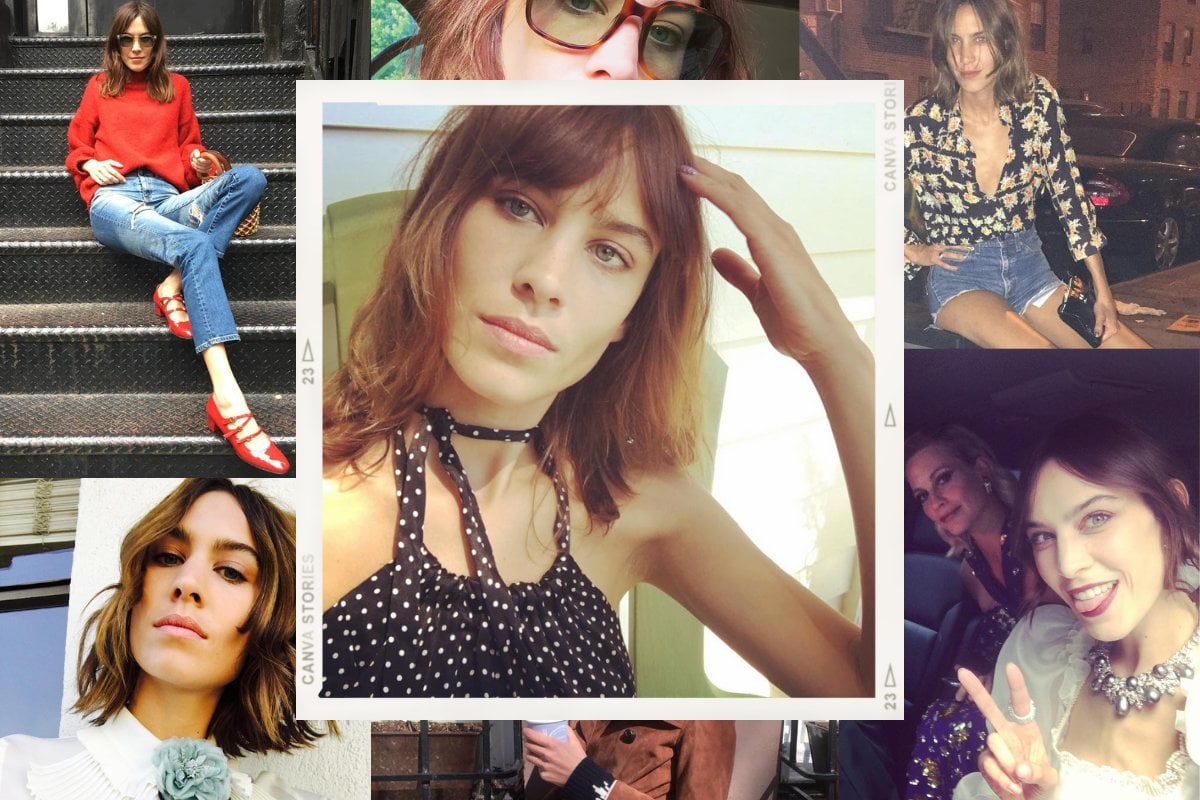 There was a time when Alexa Chung ruled the fashion world. 
Before the Kendalls and Haileys of the Instagram era, it was Chung who filled Tumblr feeds and Pinterest boards, influencing a generation of teenagers and twenty-something's into buying blouses with Peter Pan collars, leather jackets and ballet flats.
She was a trendsetter who could never be pinpointed by one style - constantly bouncing between masculine and feminine, sexy and quirky, twee and indie. 
"If I know something's expected of me, I won't wear it or do it," she told The Guardian. "It just seems boring."
Born to a Chinese father and English mother, Alexa Chung began her career at 16 as a fashion model after she was scouted at a UK music festival.
She appeared in teen magazines Elle Girl and CosmoGIRL! and worked with brands including Fanta, Urban Outfitters and Tampax.
Speaking to the Sydney Morning Herald in 2021, Chung admitted she found straight modelling "boring" and much preferred adverts where she could talk. 
In 2006, Chung landed a role where she could do just that: appearing as the co-host on the iconic UK noughties show, Popworld. With her black tights, platform heels and messy fringe, the 22-year-old quickly shot to It Girl status.
While her style influence grew, so did public interest in her private life. 
From 2007 to 2011, the Brit dated Arctic Monkeys frontman Alex Turner. Their relationship was both aspirational and tabloid fodder - she was "Alexa Chung" and he was the lead singer of one of the biggest bands in the world.
At the time, she became part of the famous Brit brat pack including Kate Moss, Pixie Geldof, Daisy Lowe and Poppy Delevingne - photographed everywhere they went, their every outfit documented online. 
Countless blogs were devoted to "Alexa's" effortless style, and in 2010, Chung cemented her fashion influence - becoming a contributing editor at British Vogue. The same year, leather-goods brand Mulberry named a bag after her. 
According to Business Of Fashion, the "Alexa" bag was primarily responsible for a 79 per cent increase in sales for the luxury brand the following year. 
Beyond her style, Chung can attribute her fame to her quirky personality - while her clothes might seem unattainably cool, her personality comes across as a little dorky; something the fashion world found refreshing.
And although she was known as the It Girl of the mid-2000s, it's a label she prefers not to be associated with.
"There's no autonomy in being an It Girl," she told the Sydney Morning Herald.