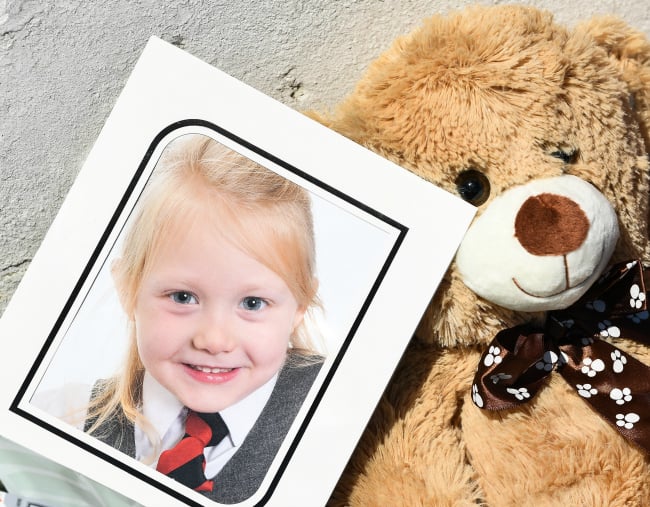 Outside Angela King and Calum MacPhail's home on Scotland's Isle of Bute sits a colourful pile of flowers, teddies and toys; a makeshift memorial to their six-year-old granddaughter, Alesha. Among the mementos piled on the pavement lays a Cinderella doll and a hand-written note:
"Sleep tight little princess, you'll never be forgotten."
Alesha MacPhail's body was discovered in nearby woodland on Monday morning, just hours after her grandparents Angela King, 46, and Calum MacPhail, 49, reported her missing from their Port Bannatyne home. News of her death shocked the island's small community, but the blows kept coming.
On Thursday evening, local police announced that they had arrested and charged a suspect – a boy, aged just 16, who is reportedly known to the family.
The disappearance.
The primary school pupil from Airdrie, North Lanarkshire, was just a few days into a three-week summer holiday at her grandparents' place with her 25-year-old father, Rab, when she was killed.
According to The Telegraph, the little girl would visit her relatives on the west-coast island often, and even had her own bedroom on the top floor of the MacPhail's home.
"They're a nice, honest family and they've had more than they deserve," neighbour Rosemary Lonie said. "You usually see Alesha with her granddad, he absolutely adores her."