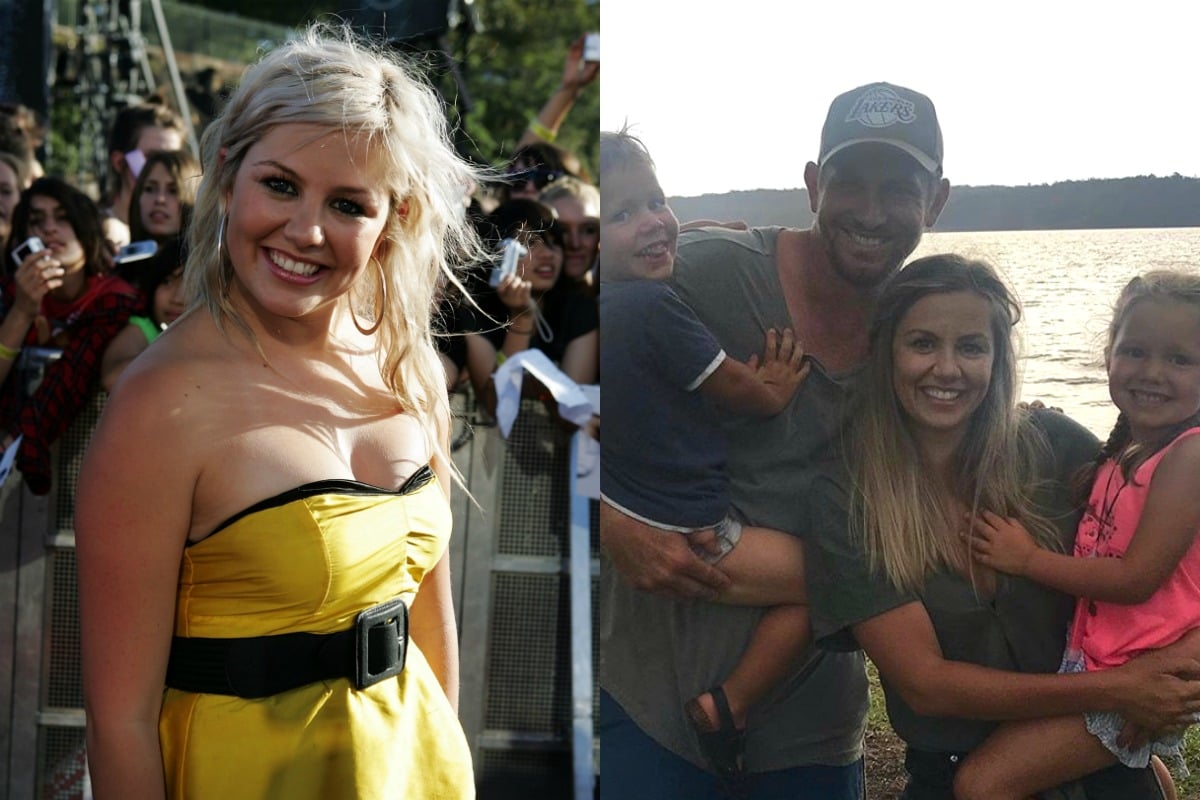 It was a Big Brother romance that lasted for two years after the couple left the house. But 2007 winner Aleisha Cowcher – now Collins – says she and fellow housemate Billy Bentley probably never would have got together in the outside world.
"I feel like we probably just connected because we needed someone in the house," Collins tells Mamamia. "And we did connect in the house, I'm not taking that away, and we ended up staying together for a couple of years. But we're definitely two different people that I don't think in normal circumstances probably would have had a relationship."
When Collins tried out for Big Brother, she was a 20-year-old hairdresser from country Victoria.
"I was visiting my sister in Melbourne," she remembers. "I happened to walk past the auditions and I thought, 'Oh, maybe I'll have a go.'"
Watch: An honest reality TV interview. Post continues below. 
She never dreamed of a career in the media.
"I feel like that's probably where Billy and I differed," she explains. "He was chasing that lifestyle whereas I was chasing normality. I did a few photoshoots and a couple of TV commercials but my passion was always in hairdressing. After the show had aired I just wanted my normal life back."
For winning Big Brother – edging out Zach Douglas – Collins took home $450,000.
"I'd never had money so I was very cautious," she says. "I just put it in the bank and let it earn interest. And then I ended up buying a hair salon and a house and a car.
"I think I definitely spent it wisely and it's set me up for where I am today."
But going back to work as a hairdresser after starring on a reality show wasn't easy.