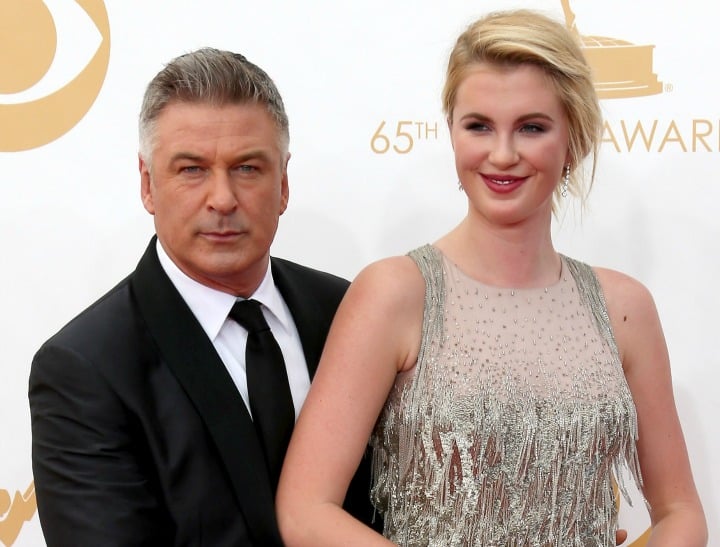 He went there.
Podcasts are the new blogs, and Alex Baldwin is quickly establishing himself as king of the digital airwaves with his WNYC show, Here's The Thing with Alec Baldwin.
In his latest upload, Alec meets with comedy darling Amy Schumer and the conversation turns to the topic of Amy's legion of female fans. Specifically, those who think she's pretty sexy.
"Women get confused around me," Schumer told Baldwin."They want my attention, they like me. I'm straight, but they'll sometimes deal with me the way that they would a guy that they're attracted to."
Instead of broaching the subject in a sleazy way, Alec thoughtfully turned the conversation towards his own daughter, Ireland. Last year, the 20-year-old dated female rapper Angel Haze, and came out publicly as bisexual.