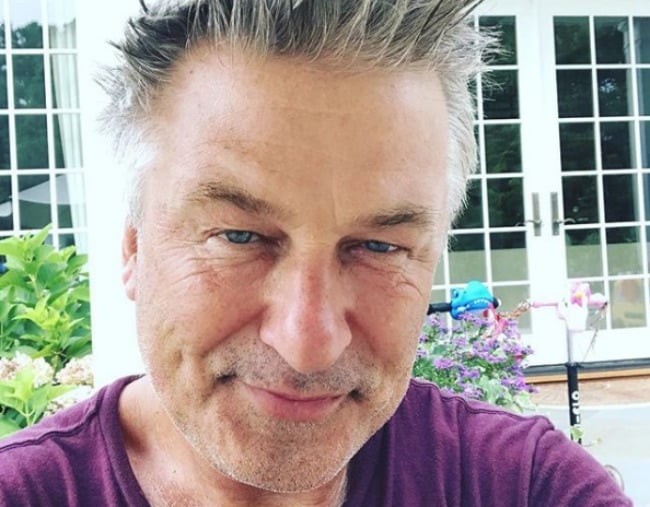 Given the divorce rate in the United States, as in Australia, stands at around 50 percent (and even higher for subsequent marriages), the concept of the "second family" is a pretty well-known one. Parents moving on to a new relationship and having more children is common, and while you'd hope that this mostly results in one big, messy-yet-happy family, I'd bet my lunch money a lot of first-marriage kids would disagree.
Particularly if their dad is a Hollywood megastar who has just forgotten their existence very publicly in front of more than half a million Instagram followers, as Ireland Basinger-Baldwin can attest to.
The 22-year-old fashion model and actress, born from dad Alec Baldwin's first marriage to Kim Basinger, no doubt felt the sting when her dear old dad started posting pictures of his adorable four kids under five with current wife Hilaria Baldwin on Instagram. Captioning the pictures "one" for daughter Carmen, almost 5, and "two", "three", "four" for sons Rafael, Leo, and Romeo, Baldwin seemingly forgot that he in fact has five kids.
Oh. Dear.
The comments quickly erupted with fans reminding him that Carmen is actually his second daughter.
"Shouldn't she be 2? You do have another daughter", one commenter reminded him.
A less polite fan backed this up with, "Ireland is number 1, dumbass."
After using the social media platform to (hopefully accidentally) insult his first child, it might make sense that she might make her feelings known in a similar way. Following Baldwin's hurtful post, animal lover Ireland posted a photo of herself hugging an extremely cute little pig to her own followers, captioning it, "I go cry now".