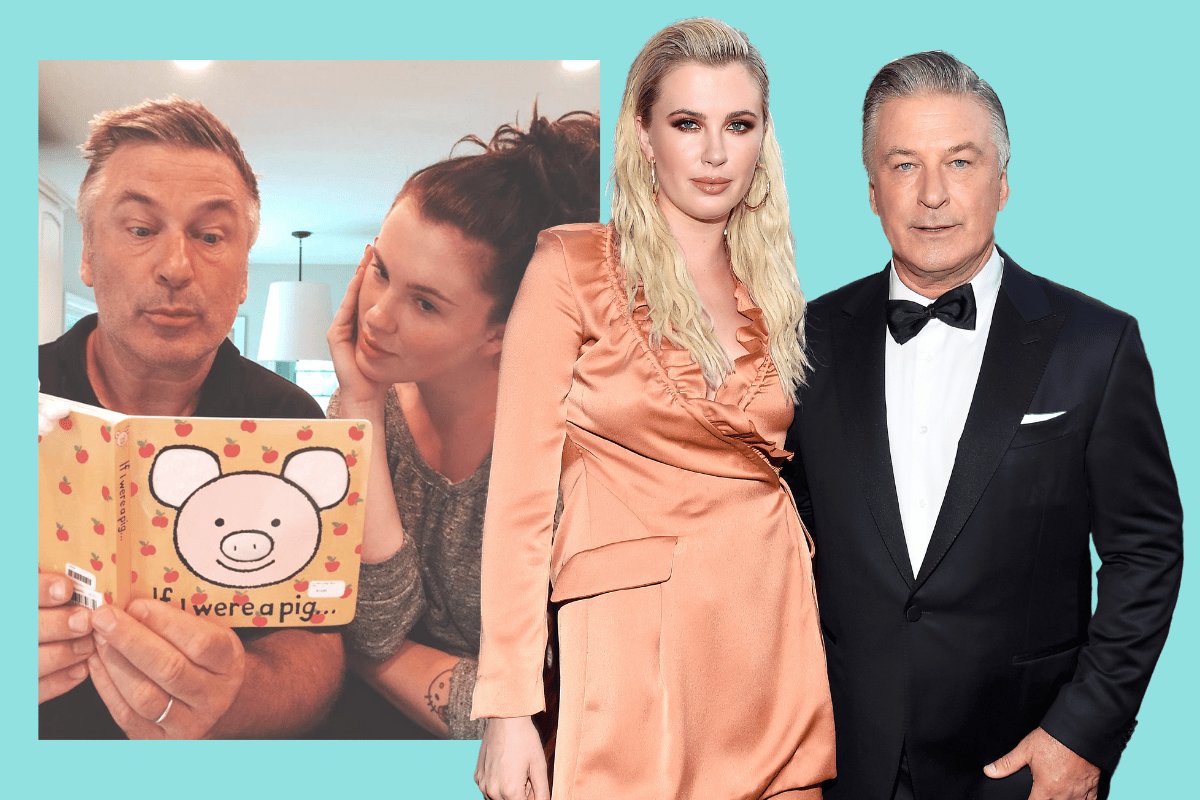 Alec Baldwin has had the world watching his every move for decades now. 
Most recently he's prompted headlines due to the Rust film incident, his ever-growing family, plus his relationship with wife Hilaria Baldwin.
But back in 2007, Baldwin said something that shocked the world. And it was about his daughter, Ireland Baldwin.
Although the father and daughter duo are now on better terms, their relationship has been rocky to say the least, with Ireland speaking out about the challenges her family faced when Baldwin divorced her mother, actor Kim Basinger.
From the viral voicemail, custody issues and recent revelations via Red Table Talk, here's what Ireland Baldwin has had to say about her famous father. 
Watch Alec Baldwin on Saturday Night Live. Post continues below.
Alec Baldwin and Kim Basinger's relationship.
In 1990, Baldwin and Basinger met on the set of the movie The Marrying Man, where the co-stars played lovers. The same went in real life, and three years later the pair were married. 
In 1995, they welcomed daughter, Ireland. 
Baldwin told Vanity Fair at the time that he loved Basinger because "she's so odd", calling her "an absolutely maddeningly peculiar, exotic, lovely person".
In the same profile interview, Basinger alluded to the fact her and Baldwin weren't seeing eye-to-eye.
"Alec is someone who longs for normality. But I'm a gypsy at heart," she said. "I'd take off in a minute and go live in France for a year. I'd go live in Africa. But Alec is obstinate. He's got his mind set on living this life out on Long Island. He wants what he perceives as a fairy tale. But it's a two-and-a-half-hour drive to New York City to have a meeting, and that's the reality. I love the fairy-tale magic of it all, but..."
And it appears that bickering was a commonality in their relationship, Basinger saying with a laugh in 2000 - "He'll look at me and say, 'I hate you, you know'. I'll say, 'I hate you back'."