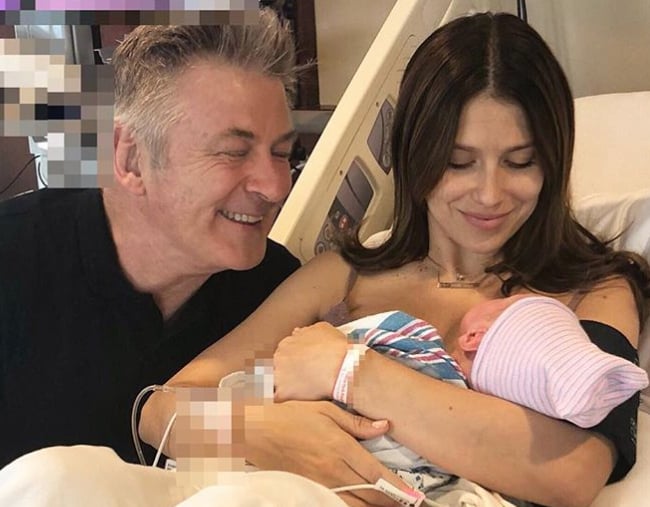 Alec and Hilaria Baldwin have shared a photo of their newborn baby, just four days after the birth.
In the Instagram post, 34-year-old Hilaria introduced fans to their son, Romeo Alejandro David.
"We are happy to introduce you to Romeo Alejandro David Baldwin", she wrote alongside the image of the baby boy in a white cotton top in hospital.

Hilaria, a fitness and wellness expert, has been documenting her pregnancy step by step on Instagram, from many pregnant selfies to photos of the baby clothes she was packing for the hospital.
On the day she gave birth to Romeo, she shared an Instagram in which she wrote, "He's here! He's perfect! 8lbs 2oz #wegotthis2018," with an image of her holding her baby, while Alec watches on.
Romeo is the fourth child of the Hollywood couple, who were married in 2012, making him the little brother of four-year-old Carmen, two-year-old Rafael and one-year-old Leonardo. Alec, 60, is also father to a daughter from a previous marriage.
"I really do believe that this baby was meant to be and will come and we'll be completely obsessed with him," Hilaria told US Weekly prior to giving birth.
"So no, I don't wish he was a girl. With that being said, Carmen was a little disappointed because she's been wanting a little sister! I don't know if I can do 5!"