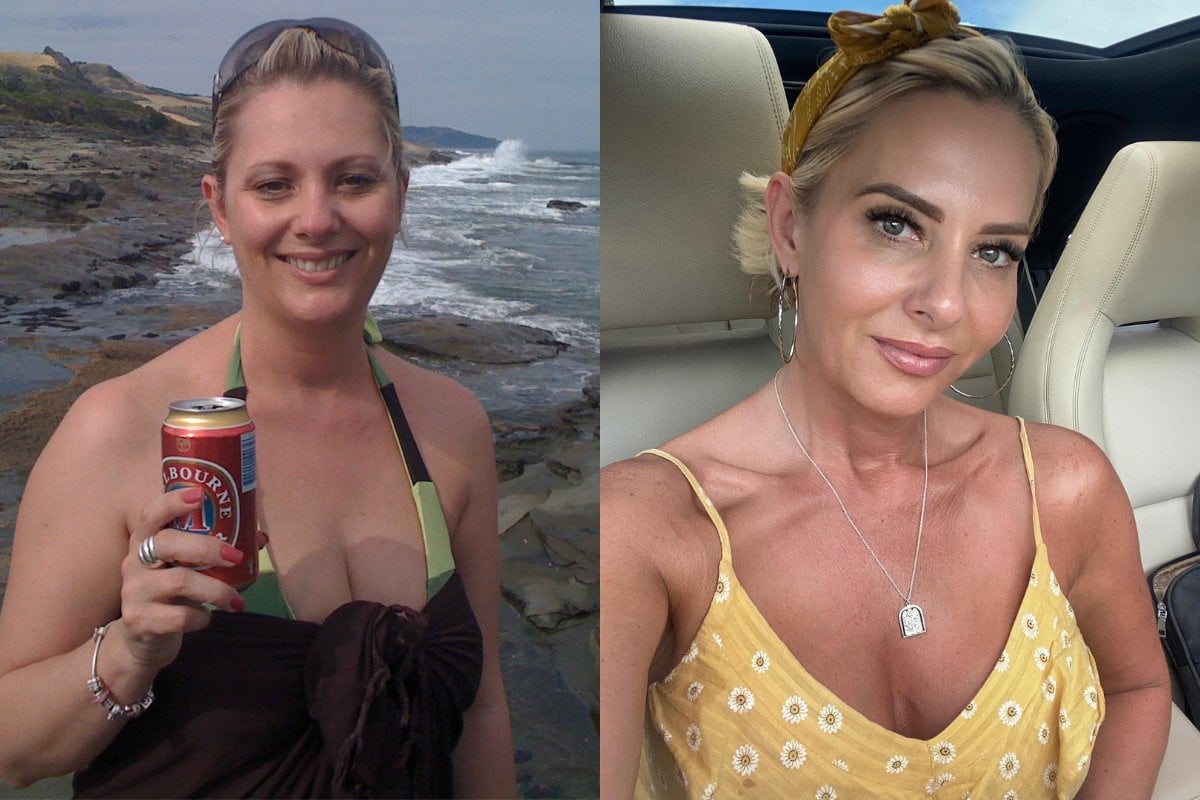 This post deals with addiction and could be triggering for some readers.
It was the tail end of a year-long, 24/7 drinking period.
I'd been moved interstate by my family and had just been enrolled into a rehabilitation program as a forced intervention.
My two beautiful children were being 'shadow minded' by parents due to my inability to look after them properly myself and my husband was flying between states, trying to keep work commitments, terrified of what might happen next.
Watch: Your Body After 1 Year Without Alcohol. Post continues below.
I was skeletal by then, weighing just 47kgs. My hair was falling out, my liver was showing signs of cirrhosis and my triglycerides - the fat levels in my blood - were so high, I was at risk of a heart attack.
I was covered in bruises from unknown sources, with emergency visits frequent.
Doctors told me I had just months left to live if I continued with this self-destruction.
On this particular afternoon, my dad picked the kids up from school and brought them home to me to assess whether I was capable of having them overnight on my own.