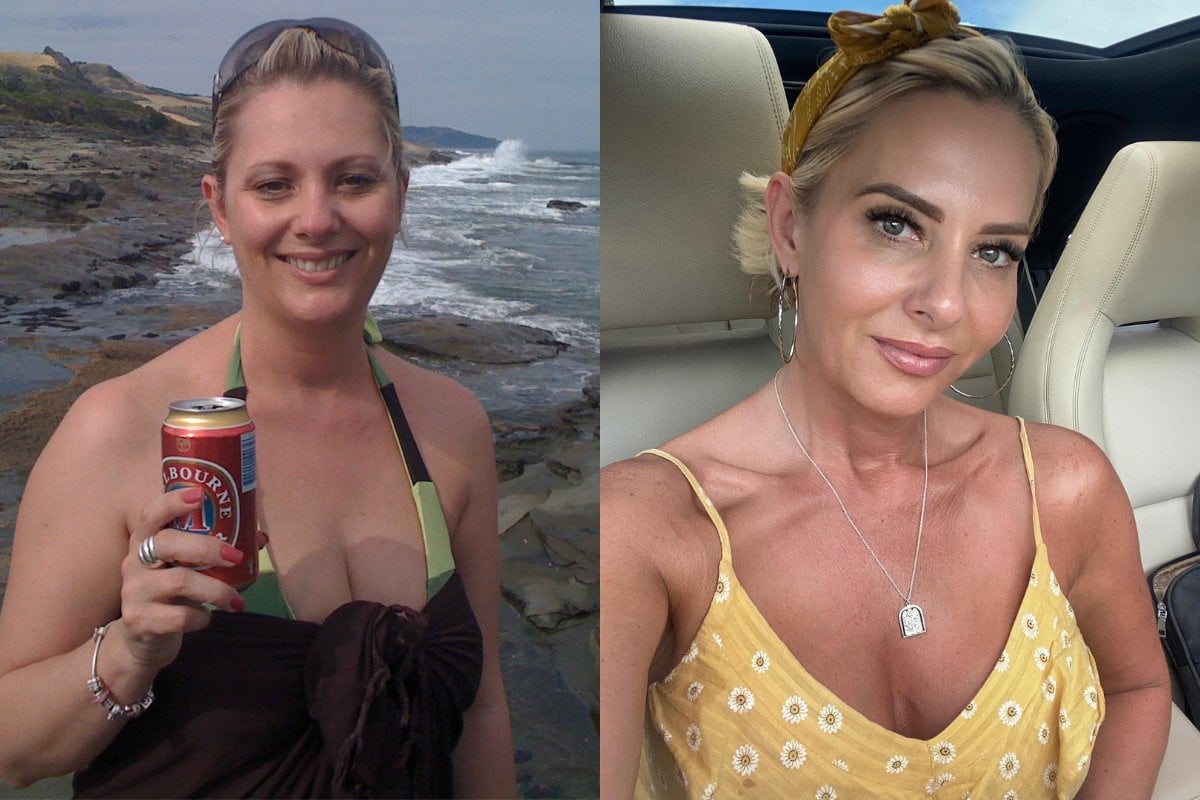 This post deals with addiction and could be triggering for some readers. 
It was the tail end of a year-long, 24/7 drinking period.  
I'd been moved interstate by my family and had just been enrolled into a rehabilitation program as a forced intervention.  
My two beautiful children were being 'shadow minded' by parents due to my inability to look after them properly myself and my husband was flying between states, trying to keep work commitments, terrified of what might happen next. 
 Watch: Your Body After 1 Year Without Alcohol. Post continues below. 
I was skeletal by then, weighing just 47kgs. My hair was falling out, my liver was showing signs of cirrhosis and my triglycerides - the fat levels in my blood - were so high, I was at risk of a heart attack. 
I was covered in bruises from unknown sources, with emergency visits frequent. 
Doctors told me I had just months left to live if I continued with this self-destruction.
On this particular afternoon, my dad picked the kids up from school and brought them home to me to assess whether I was capable of having them overnight on my own.
I wasn't.  
Although I'd agreed to a recovery plan, I wasn't sticking to it. He told me he couldn't leave the kids with me and would take them home to his place. 
My daughter was almost 10 years old at the time and she was starting to feel the impact of being moved between family members who were trying to protect her from my mess. 
As my dad got the kids ready to leave, she looked at me, dishevelled on the couch, and started to cry.
"Mum, I'm scared you are not going to get better," she sobbed. 
They say we all have one rock bottom moment but I disagree. I had many. Just weeks before this, I'd ended up in emergency after drinking from my parents' liquor cabinet while they were out of town and my sister was caring for me. 
But this moment, with my daughter sobbing, fearing for my life, sat differently. It sunk into my soul. It accessed a part of me that was still functioning unanaesthetised and stuck like glue to the will I still had to live.